1
Health Bars, Jobs, Prices, Wages
Posted by
polyfrag
, 24 November 2012 · 547 views
I added health bars. As said before, all models are temporary until the artist replaces them. And he's taking a while with the tree I told him to make.
And workers can now do jobs at buildings. Zetrol (oil) production represented by a barrel: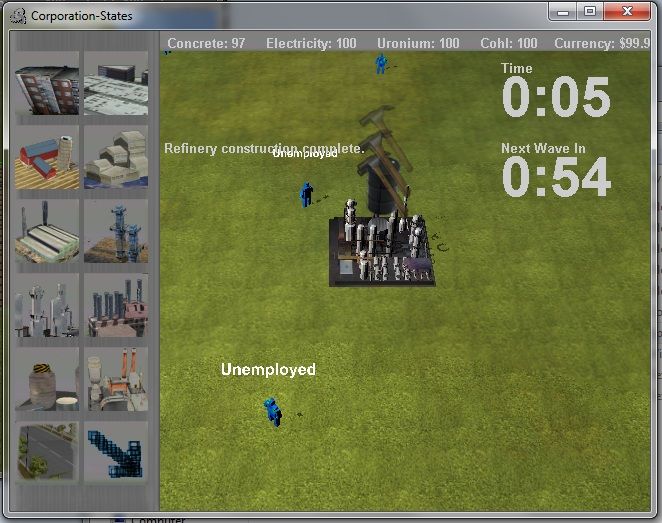 Farm produce (crops):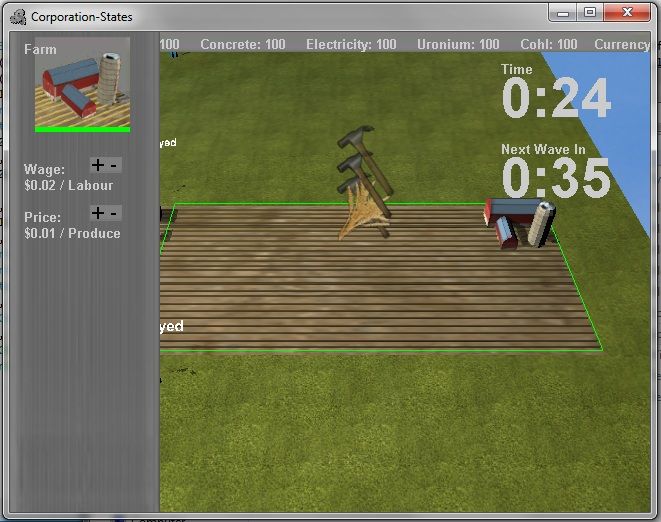 Notice that you can set the wage that you pay workers and the prices. Prices only affect you for now until I add AI players in some future version. Wages must be balanced with the price of housing and consumer goods so that neither you or the workers go broke. For now you don't have to worry about that because you have $100.00 but when I finish balancing and fine-tuning it you will only have as much as is needed. Ore extraction: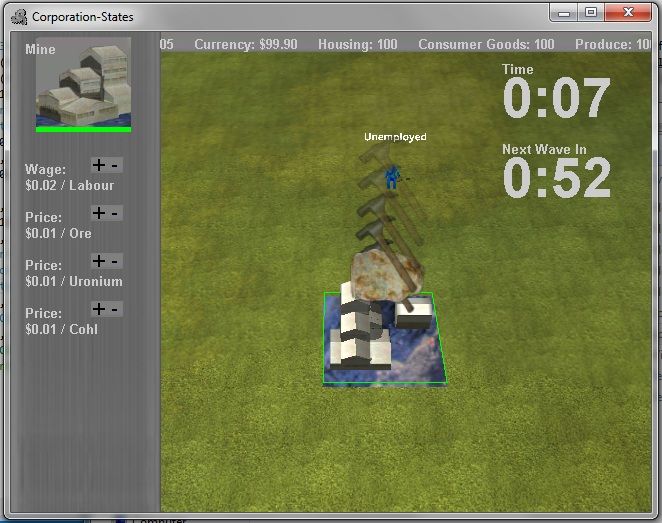 Factory production represented by a box:
I know this is not much but the good stuff (truck transportation) is coming up next. And it will be hard to debug.
I have an equation that projects the mouse coordinates into a 3D ray in the game world and I tried to solve for the x,y mouse coordinates based on the 3D position so that I could position the unit status text in 2D instead of drawing 3D text but something's wrong with my equation because I'm missing the z-element.
The latest build can be downloaded here:
https://dl.dropbox.c.../CorpStates.zip
I want to finish this game as soon as I can so that I can move on to fun iOS and Android development.