1
4) New placeholders. It looks -slightly- better.
Posted by
AFS
, 04 June 2013 · 399 views
Some new placeholders to add some detail. I'm thinking about drawing the trees again because they are ugly as hell. They don't even look like trees, more like tall bushes.
I actually like how the flowers and the mountains look. Still, this is NOT final art, just placeholders poorly drawn by me on GIMP (because yeah, I can't paint using real painting, so I have to use digital).
I'll probably just ask somebody to make the final graphics for me, but I really want to make them myself: painting is actually really fun, and is a nice break to writing line after line of code.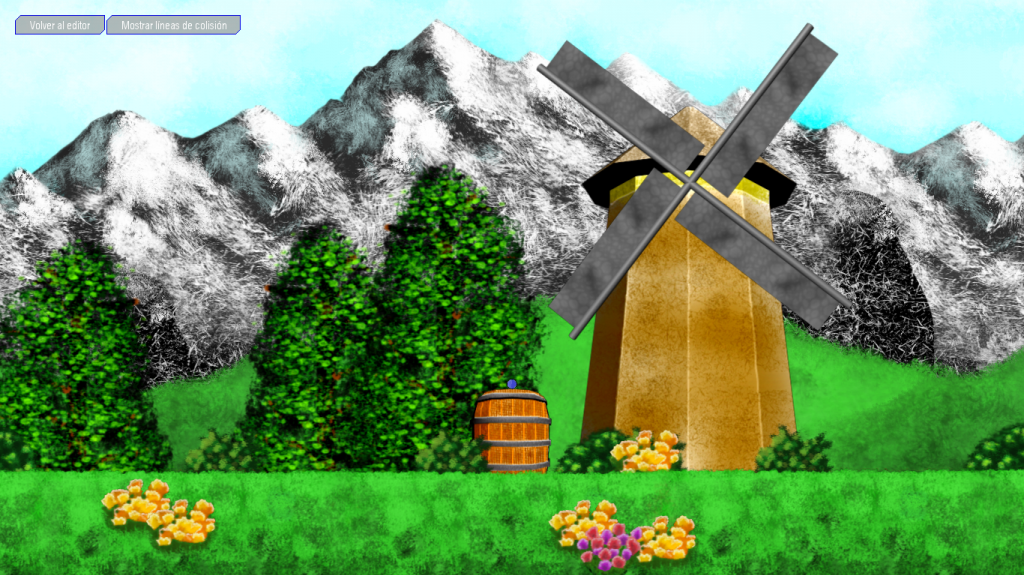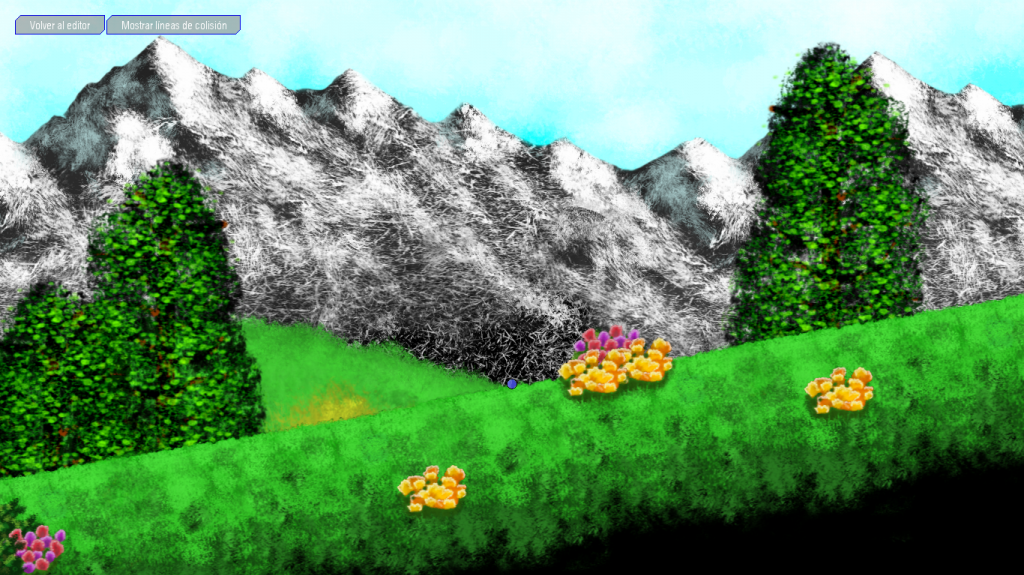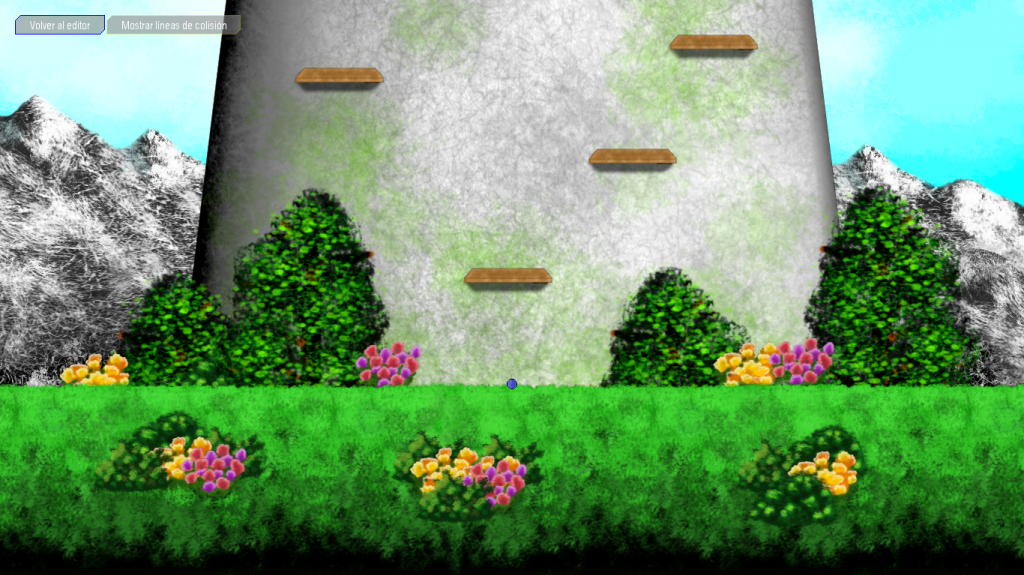 I want to make a video of the map soon, but I want to make two things first: make a bigger, more diverse map to show, and to have an actual character explore it instead of using the bounceless blue ball, which is around since the birth of the editor and it's time to finally put it to rest. I'll miss it, though; so many moments together.