2
6) Adding depth to a 2D map.
Posted by
AFS
, 10 July 2013 · 545 views
Exploring a big sideways 2D map would quickly become boring after a while, because you don't have that much freedom compared to a 3D map. Ignoring the vertical axis (because, you know, gravity), on a 3D third person game you can move forward or backwards, plus rotate to any degree, so you can walk over practically anything. On a 2D platformer game you can only move forward or backwards, no rotation allowed, so there's only one path from point A to point B.
This is not that big of a deal if the game is linear, but I want to create something more open, with lots of exploration, so this is a huge problem. While in a game like Skyrim I always find a new route to go from town to town, in a sidescroller traveling always on the same path can be extremely tedious and players will always use the fast travel option (which I don't think is the way that any exploration game should be played).
So, to avoid repetitiveness, I think about four things:
1) Create very vertical maps (lots of towers, tall buildings, platforms, etc, so you can either travel on the ground or go crazy jumping from building to building).
2) Creating a player character that is very agile, so jumping, running and everything feels smooth and fun. Extra points if the animation looks good; there's nothing wrong with eye candy.
3) Adding fast alternatives to travel. So you can either explore on foot; get on top of a train avoiding obstacles, or get to a tall building and use a glider. Things like that, but that are actually part of the gameplay (so no "teleportation fast travel", I hate that with a passion).
4) Adding depth, which is the thing that I will talk about.
To create backgrounds, what I did was just having different instances of my "map" class; every map is independent from each other. So, to create parallax scrolling, I just moved the maps at different speeds, using one map as reference, simple as that. Of course, I can also have maps that move at the exact same speed, so together they look like one single map.
The player, however, will only use collision detection on one map and one map only, and that is the map that the player is standing on. Using this to my advantage, I simply added "doors" that let the player switch from one map to another and thus will stop reacting to the collisions of the previous map and start reacting to the collisions of the new one. Combine this with a code that hides the objects that may block the player, plus an option to set some objects of the map to have "global collision" (the player will detect collision with them regardless of which map he is standing on) and you got yourself depth on a 2D map.
Images explain better the idea ;)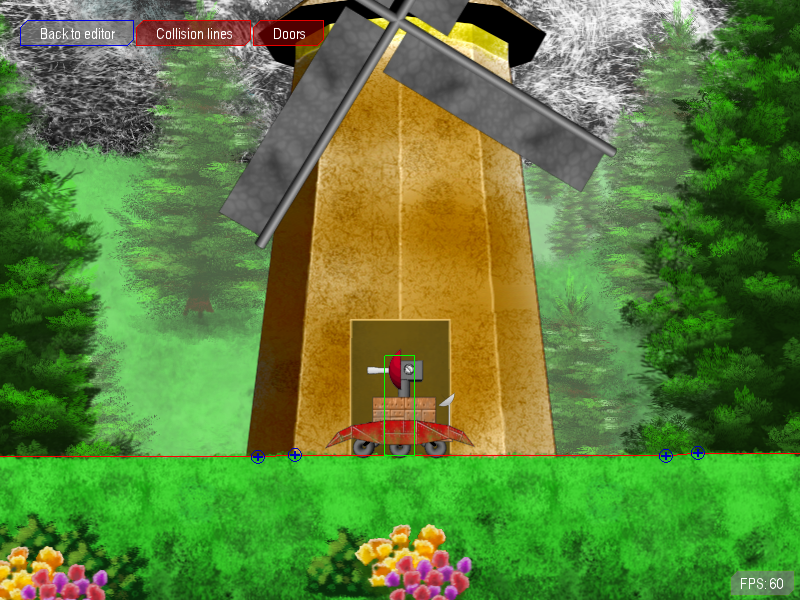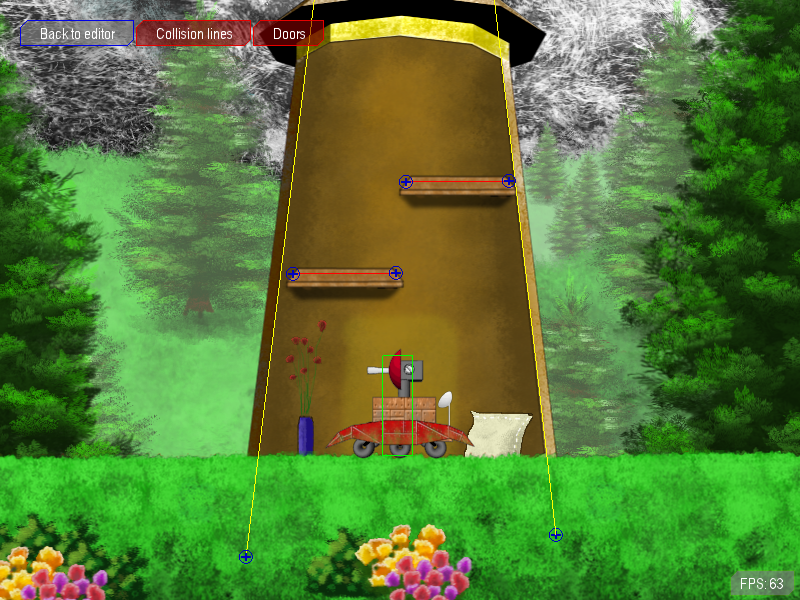 And of course, a video.
On a totally unrelated note, I got so bored with modern games that I downgraded my PC from Windows 7 to XP, and now I'm playing old games like crazy. One of the games I'm playing is Fallout 2 on hard mode, plus a self imposed challenge: only loading when I start playing and saving when I want to continue later, so that means asuming all consecuences, including death. It's unforgiving, ruthless and fantastic