1
8) A poor man's day/night cycle.
Posted by
AFS
, 30 November 2013 · 2,010 views
I have a secret to tell: I noticed than I enjoy creating worlds much more than actually creating games. This is why I spent all this time (around 9 months now, time flies!) just creating a nice map editor and trying to draw the best placeholder assets that my my lack of skills can manage, instead of, you know, actually making a game.
Just thinking about implementing gameplay mechanics turns me off, but thinking about creating a huge city with the map editor makes me giggle like a little girl (I'm a guy). Maybe it's because I have a very clear idea of the world I want to make, but I have no idea about the gameplay mechanics (besides Jump / Shoot / Walk, which are obvious).
So, with that said, I spent these last two months just refactoring code to improve the use of the editor, or making some unnecesary stuff like new placeholders or a day/night cycle (which wasn't on my original idea of the game, and doesn't affect gameplay).
To archieve it, I just changed the tone of each sprite using SFML's "setColor()" method. With this method you can change the R/G/B values of any sprite. So, using a clock, I change slowly the values depending of the time. The values are:
Day: 255 - 255 - 255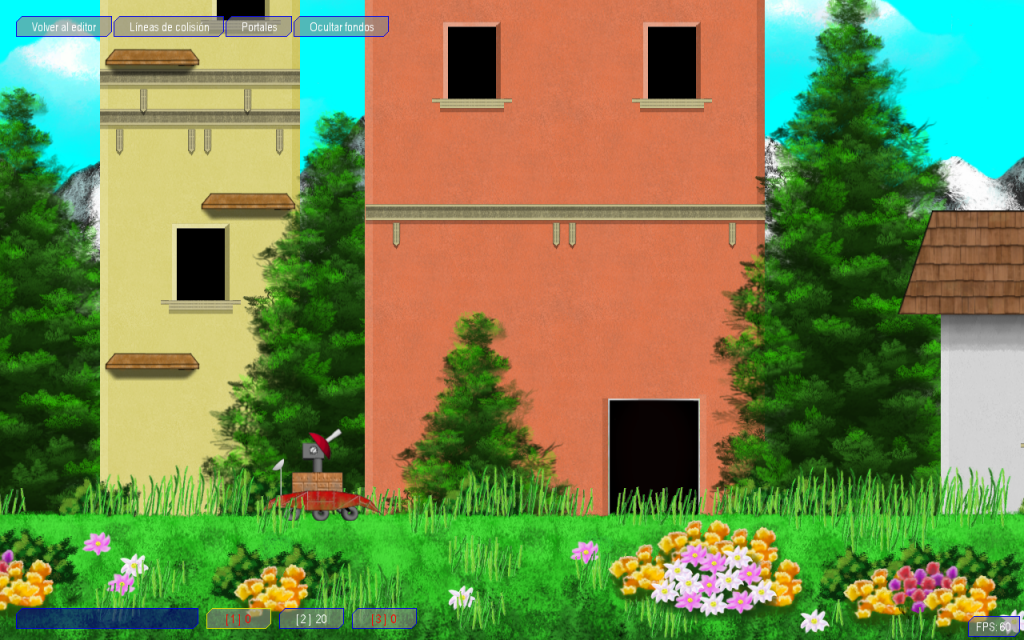 Sunset: 200 - 130 - 130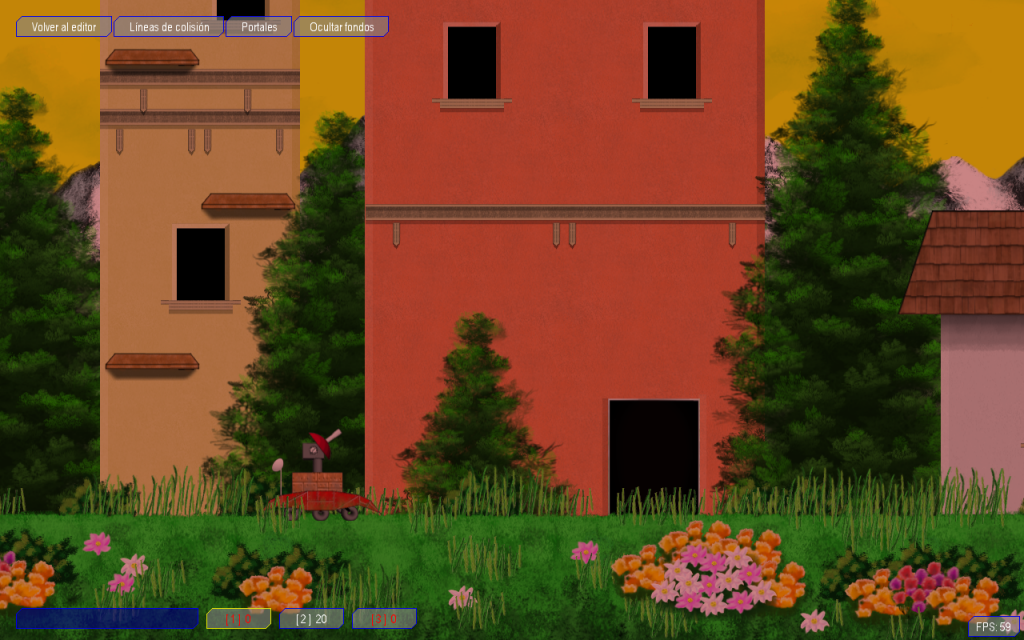 Night - 80 - 80 - 130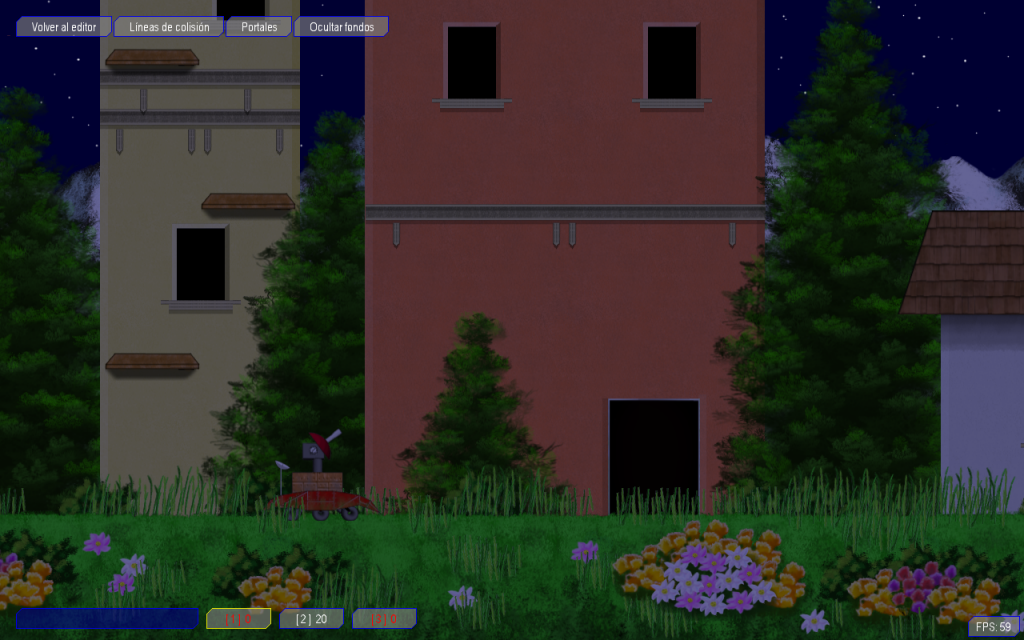 It's a very low budget approach, but it's decent... I guess.
Here's a video of it in motion:
Cheers!