You should get warnings (apart from the truncation) even if you compile the shaders in isolation, at least I do:
migi.fx(52,6): warning X3578: Output value 'VShader' is not completely initialized
The linkage error also tells you which one is the culprit (semantic
TEXTURE
), i.e. VOut.depthPosition (you don't write to w, only to xyz).
I think you should find the other ones, since your shader actually works when corrected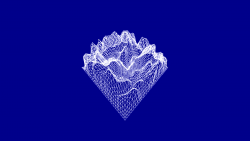 (I used a different scale and higher tesselation, though)
Cheers.