You cannot edit this iotd
Pulsedrive - Future Plans by mind in a box
Time Spent:
Date Added: Jul 22 2012 07:50 AM

We have decided to reduce our high ambitions in Pulsedrive and focus on the development of [w]tech. All assets for the alpha are finished and we work on the last points on our todo of [w]tech to make Pulsedrive possible. However there will be no further version after the alpha - so we don't call it alpha anymore. As a very small team we have to use our energy in a responsible way and should not 'waste' it in a far to big second or third project where the first one is big enough. This does not mean that we will reduce our efforts to create a great game!
>>Current Development
At the moment we are developing a controller-structure which will be firstly used in Pulsedrive. So we are developing Pulsedrive to debug and test three main aspects of [w]tech, too:
Physics
As already said we are developing a controller which uses the integrated Bullet-Physics. It depends on this controller whether there will a good gameplay.
Rendering
We are using state-of-the-art effects like Filmic Tonemapping and SMAA for Pulsedrive!
Scripting
The whole world around the track is active. Day and night cycle, glowing balloons and gameplay...scripting is the key for creating a game.
This three ascpecs are also our milestons for the internal version 0.18 of [w]tech, which will enable us to finish Pulsedrive. Here is a rough overview about future plans: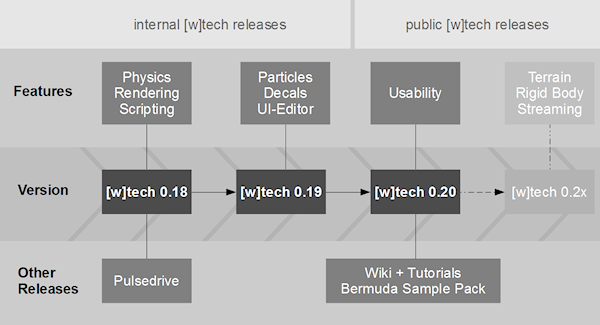 As you can see there are no big projects but [w]tech on our list. This enables us to focus on our core idea to make a great game-engine and editor.
>>First Track
Least but not last we are proud to show you a in-game shot of our first track. Still in progress!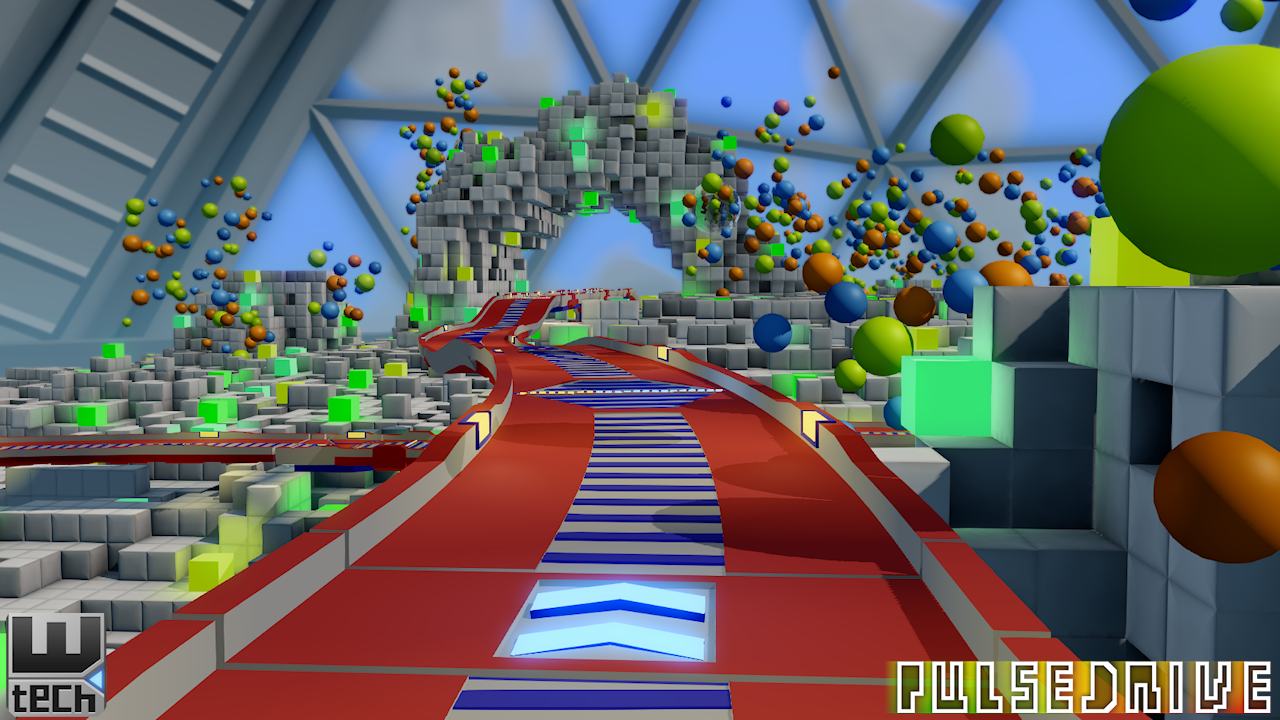 __________________________________________________




[w]tech (Built with VisualStudio 2010)
Gimp
Paint Shop Pro
Blender
You cannot edit this iotd
Share:
IotD: Pulsedrive - Future Plans