This game was made thanks to a framework I already developped for another game, in SDL. It (the game) was entirely done in one week, sunday to sunday. Motivated by a contest but there were only 6 participants. The concept: A power plant has exploded and you need to protect the villages of the region by passing contract with them to build fans in their proximity. A contract will cost you 30 every 5 seconds at first, but each fan (up to 4) in the contract zone will be remunerated 30 /5s as well. A fan in nature will COST you 50 /5s. In any cases, the fan cost 500 to buy. If you passed contract with a village that you defended poorly and it comes to die, all your fans will start to cost you. After 10 minutes the radiactivity of clouds will increase. Plant fan with left click and drag to choose blowing direction. Drag view with right click, or mini map click. The technology: C++/SDL/SDL_mixer/some boost. I used gimp for graphics. The code is under GPL v2; if you desire, you can ask for my permission to use it under LGPL. download: Windows:
nuclear-age-win32.rar
sources:
nuclear-age-src.rar
linux:
nuclear-age.tar.gz
(slightly older snapshot: no highscores, no fullscreen) a screenshot: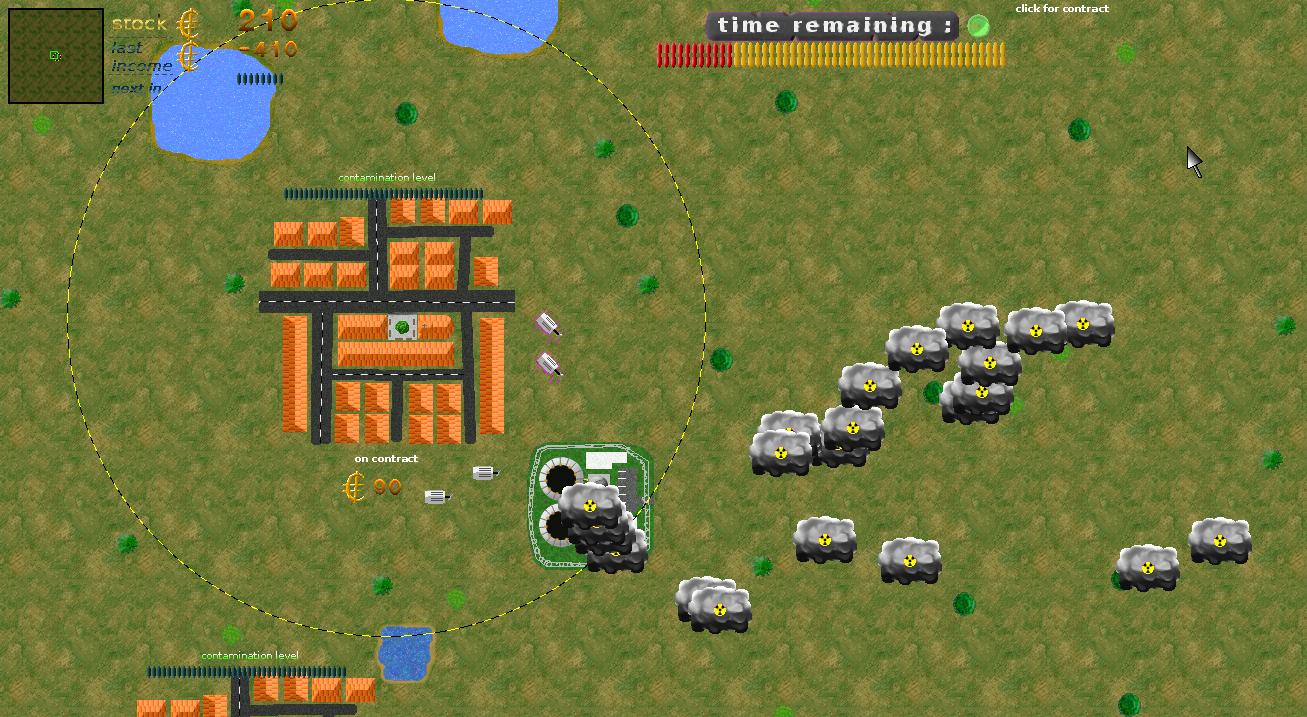 thanks for feedback !
[Edited by - Lightness1024 on March 12, 2010 4:20:55 AM]