Hello,
I'm wondering what would be the best technique for rendering terrain à la Age of Empires 2, given a set of tiles (2D sprites). Of course if the terrain is entirely flat, then it simply consists of aligning the tiles next to each other; but in AoE2 you also have pseudo-elevation: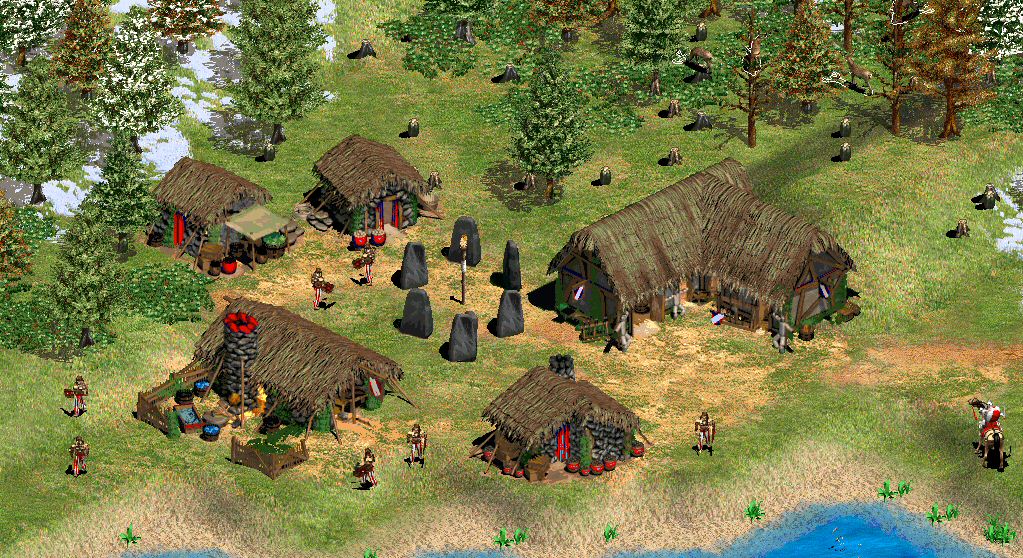 Note that the angled terrain has different lighting applied that gives it a smooth contour. I'm wondering if it'd be simpler to do it in 3D and get lighting for free basically, or do it in 2D and emulate the angles, offsets, lighting etc. And if the latter option is taken, what would be a good approach to adding this lighting/shadow effect to angled terrain.
By the way I'm very much a newbie to graphics programming.
Thanks for your insight.