Do you need more props to make your 3D room more visually interesting?
Do you need a wider chair variety to go in your game?
Do you want more examples of chair 3D models to play around with?
Check out this variety of 3D chairs!
Each model is only 5 USD.
If you would like the pack of all 11 chairs it is only 45 USD.
Please email me at <contact info removed> and tell me what chair number you would like or if you would like the whole pack. Also to purchase them please do it through paypal using the same email address and I will send you the models through email ASAP and will try to get them to you within 24 hours or less.
The models are in .3DS format in a zipped folder, the textures in the picture are for example only so use your own textures. However some of the models have complimentary textures included.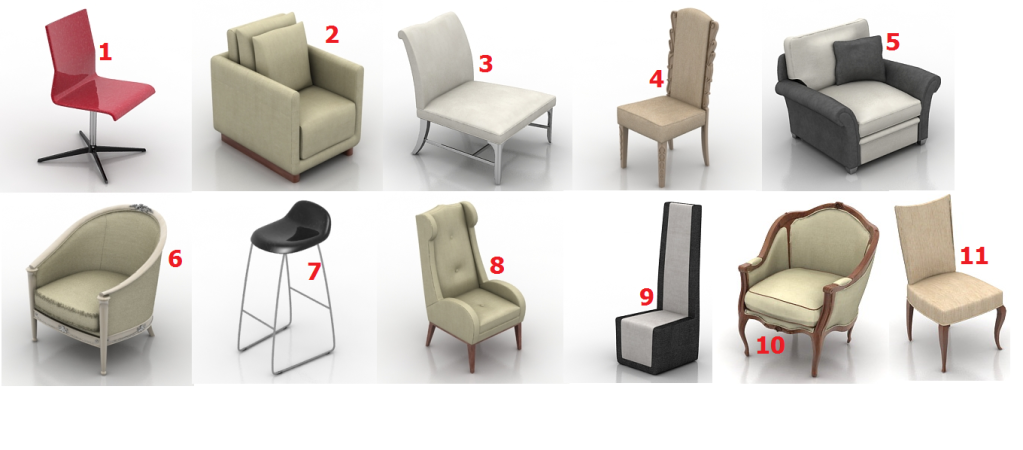 Edited by JTippetts, 07 April 2012 - 09:50 AM.
Not the appropriate forum.

3MG Creative Chair Pack