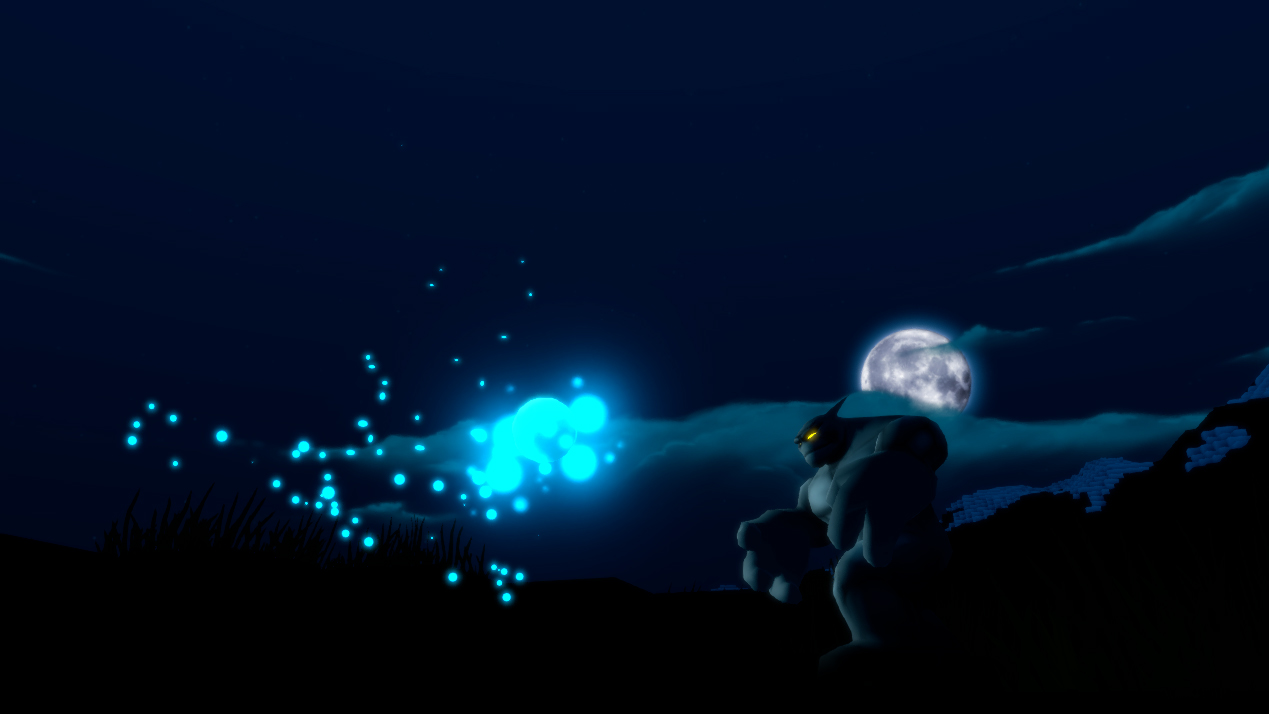 What is RuinValor: Birth of Talos
The concept and ideas behind Ruinvalor have been with me for some time. When I first really got involved with online gaming I set out to create a server for Neverwinter Nights (Original) in 2003. Within five hours of having our server online all the slots were full, on top of which we had hundreds of requests to join the server via the forums. A few years would pass and the community surrounding our server was preparing to move to Neverwinter Nights 2. Sadly, the development team for Neverwinter Nights 2 decided to change many of the aspects that made Neverwinter Nights (Original) intriguing. Most of the tools that assisted with persistent world development had been removed or modified; thus making it harder for players to join and enjoy. I had vowed that one day I would make my own game and create RuinValor from the image that I had envisioned so many years ago. That time is now and that place is here with you.

Game Concept:
RuinValor: Birth of Talos is all about land ownership, warring factions, and the rise and fall of nations. There are several subsystems that will assist the players throughout this process: crafting, augmentation, weapon customization, player vs player combat, and a fully supported API for almost limitless modifications to the existing engine. When we sat down as a development team it was clear that we wanted this game to focus on the empowerment of the server owners and content creators. We felt that all too often these parties are not given enough credit for their contributions to our industry. By giving these people the correct tools we can create a game that will allow their full creativity and ingenuity to shine, from which countless hours of enjoyment and satisfaction for all who play shall follow.


Singleplayer:
Our current focus is multiplayer! With that in mind, we do plan on having a single player story once the initial server infrastructure is complete. I mean really, Singleplayer is the same as multiplayer but with just one player right?


Multiplayer:
The main focus of this project is to provide a dedicated server setup for people to host and create their own worlds. Server owners will be provided with tools to help generate and modify almost every aspect of the game. Players will be allowed to pick and choose from a list of servers using filter options. These filter options will allow for a more refined listing of the type of server. Imagine going through a browser list and being able to pick the type of server that meets your desire of play!

We also want to ensure that mod's and other changes to the core game elements will be supported via multiplayer. This may require you to download a content pack from the server you are playing on, but once the content pack is in place you will have no problems enjoying the mods/addons supported by the server.

Lastly, we aim to have a robust player limit. This means that if your server is beefy enough to handle 305 players than you can allow 305 players to play. There will be no hard limit associated with our game/servers. Stress testing for "ideal" player limits will be conducted shortly after the alpha test is concluded and the closed beta begins.
Land ownership\progression:
An aspect of gaming that is very rarely touched upon because of its complexity is the concept of land ownership. More and more games are trying to delve into this arena of gameplay and we are no different in that regard.

When you first adventure into a general sandbox server you will be given the ability to claim a small portion of land. Throughout your time on the server chances to upgrade your land size may occur based off the actions you perform, quests you complete, clans/guilds you join, or wars/battles you win. Keep in mind that server owners could modify server settings so that these restrictions could be lifted or increased in numerous ways.

Why should the player care about land ownership/progression? Great question, and the answer is fairly simple! Players need a way to connect and interact with the world in a tangible form. What better way for them to do this than place their mark on the game world directly. Say you have a group of players who wish to become bandits and conduct highway robberies from the busy streets/roads of your server. Imagine giving them the ability to create a hideout or a home. Now imagine the inverse of this and try to grasp that this could become a player generated event. Player A gets attacked by the bandit group. Player A then notifies his friends of this attack and they attempt to find the hideout of the bandits. After a few hours of searching ( or minutes or days, who knows right? ) the bandit hideout is located.
Crafting:
More to come with updates!
Augmentation:
More to come with updates!
Skill System:
More to come with Updates!
Modding and API:
A staple point of our development process has been focusing on ensuring the game is near 100% modifiable. We want the server owners to have as much control as possible to make their worlds stand out from all the rest. We have hosted several servers for numerous games and the one thing we always desired was more tools to make the games experience for our players bigger and better. Now that we have the power to make those tools for server owners we are putting forth every effort to ensure they have all the tools they could dream of!

We also have a passion and desire to see what people will do with our game. As stated before we created content for several other games before starting development on this one and we fully realize how much the community plays a role in the longevity and quality of a game over time. This is yet another reason as to why we want to put forth so much effort in developing a robust system that is easily modifiable.
Game Lore (Basic):




game lore will go here shortly!

Game Technology:
During the design phase we were presented with an age old question.
Develop the game with low end requirements so that anybody could play the game
Develop the game with top of the line technology and alienate part of the potential market (dx9 graphics cards)
While we did not make this decision lightly we certainly did not want to hinder the quality of our work in hopes to make easy money. For this reason we have decided to use DX11.1 which excludes DX9 users from being able to play our game. We are looking into making a compatibility version of the game but this would only come after a successful kickstarter (or fundraiser) that would help produce the development time needed to make it happen. Currently we are working with SharpDX, Bepu Physics, and C# baseline.

Game Media:

Blood Decals:

Early Ingame Footage:

Champion Model:

Gorgane Model:

Russian Gorgane Dance?:

Edited by riuthamus, 04 December 2013 - 03:55 PM.