Hi all,
Just wanted to show an update on a 3d scene I'm working one using my own 3d engine, using 'just' D3D9 and a lot of hours of coding
Modelling is getting more and more fun if it's working out, for a starter that is... (everything but the weapon created in 3ds max).
Hope you like.
Next steps are;
- finish the level
- add fog to my shader(s)
- basic collisions
- music & audio effects
- first steps on 'shooting rays'/ collisions on impact
Suggestions always welcome.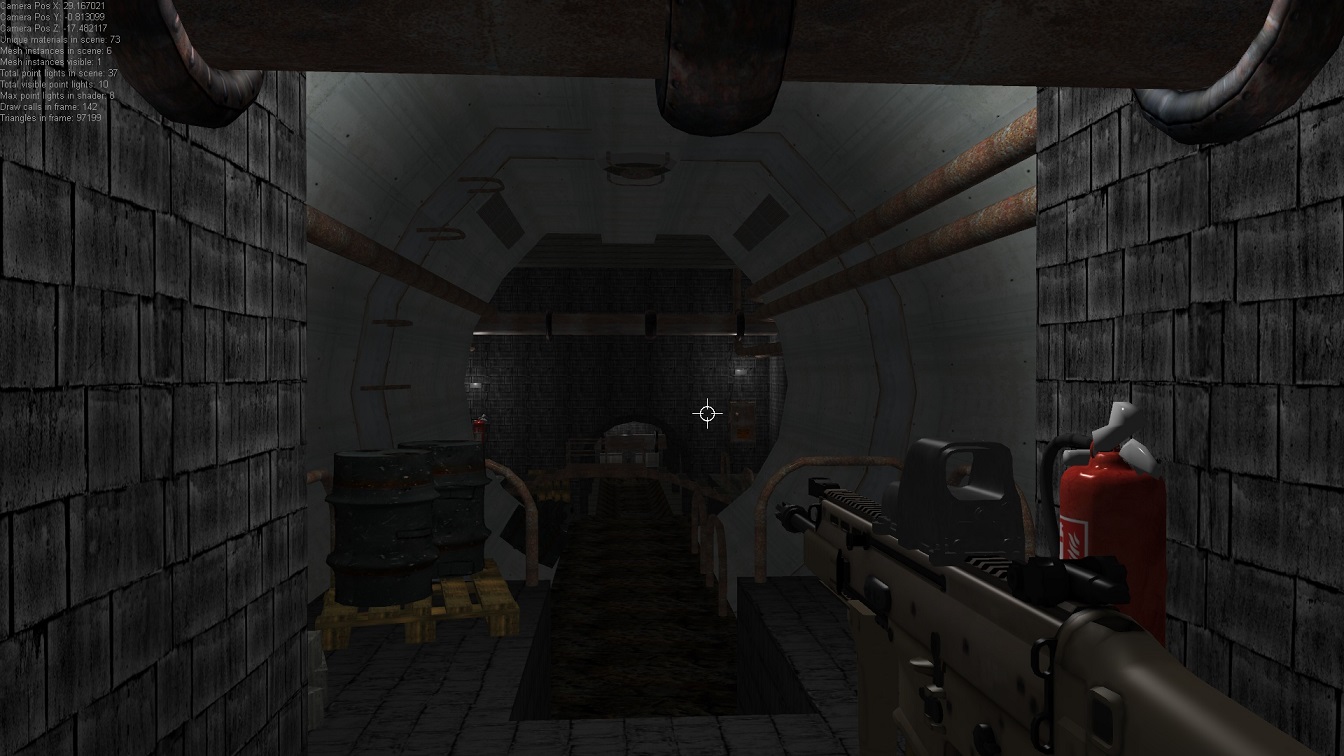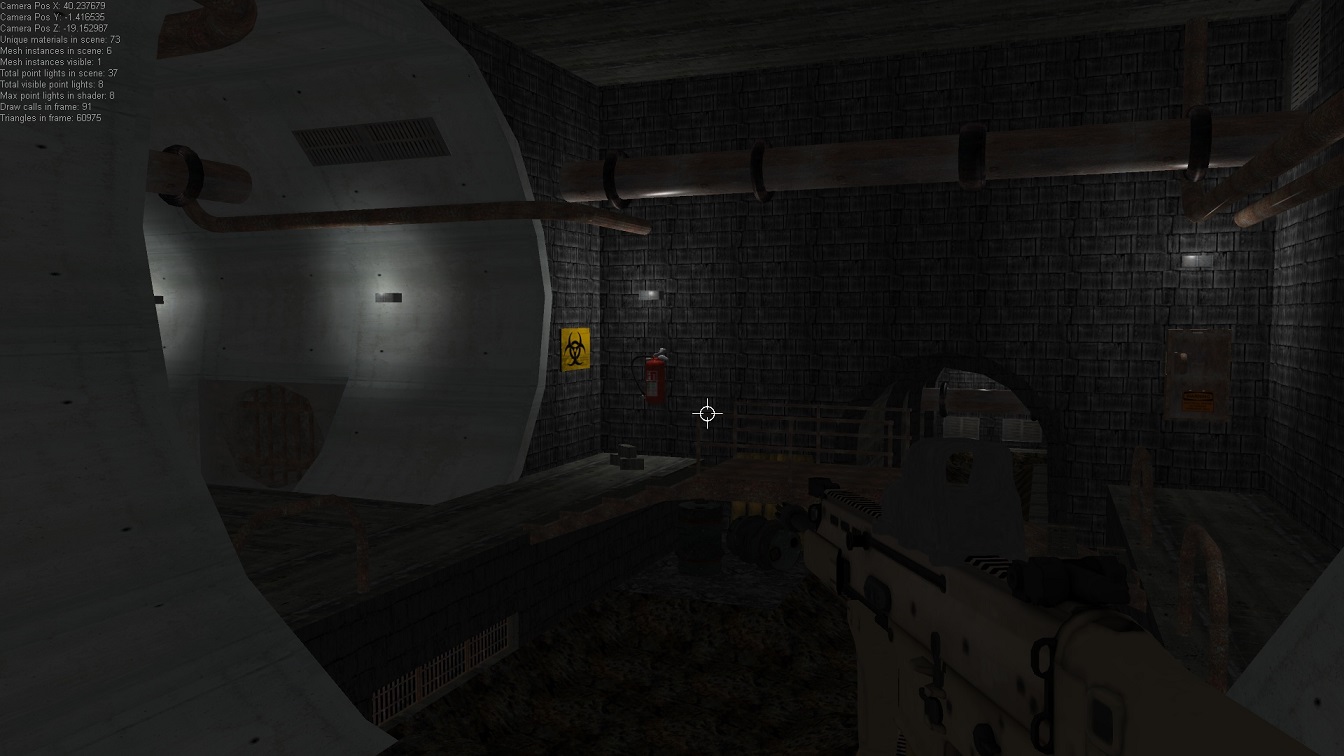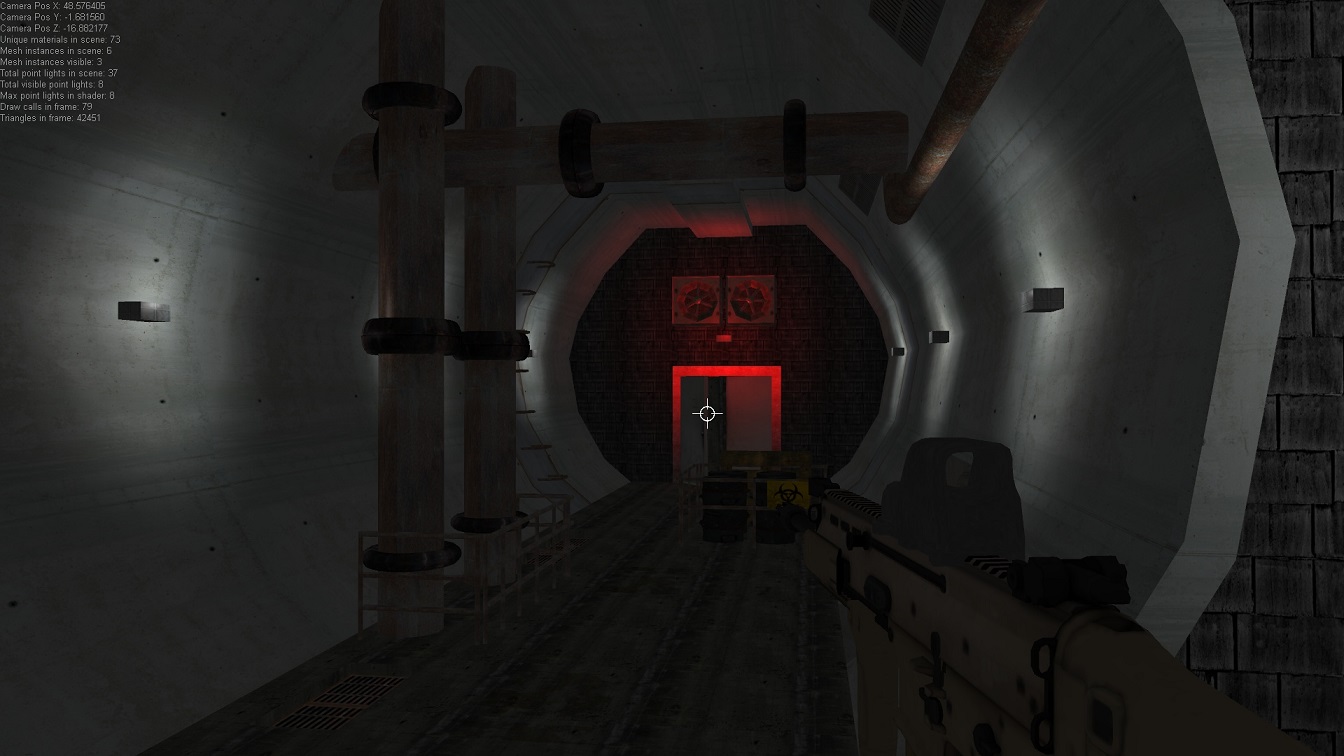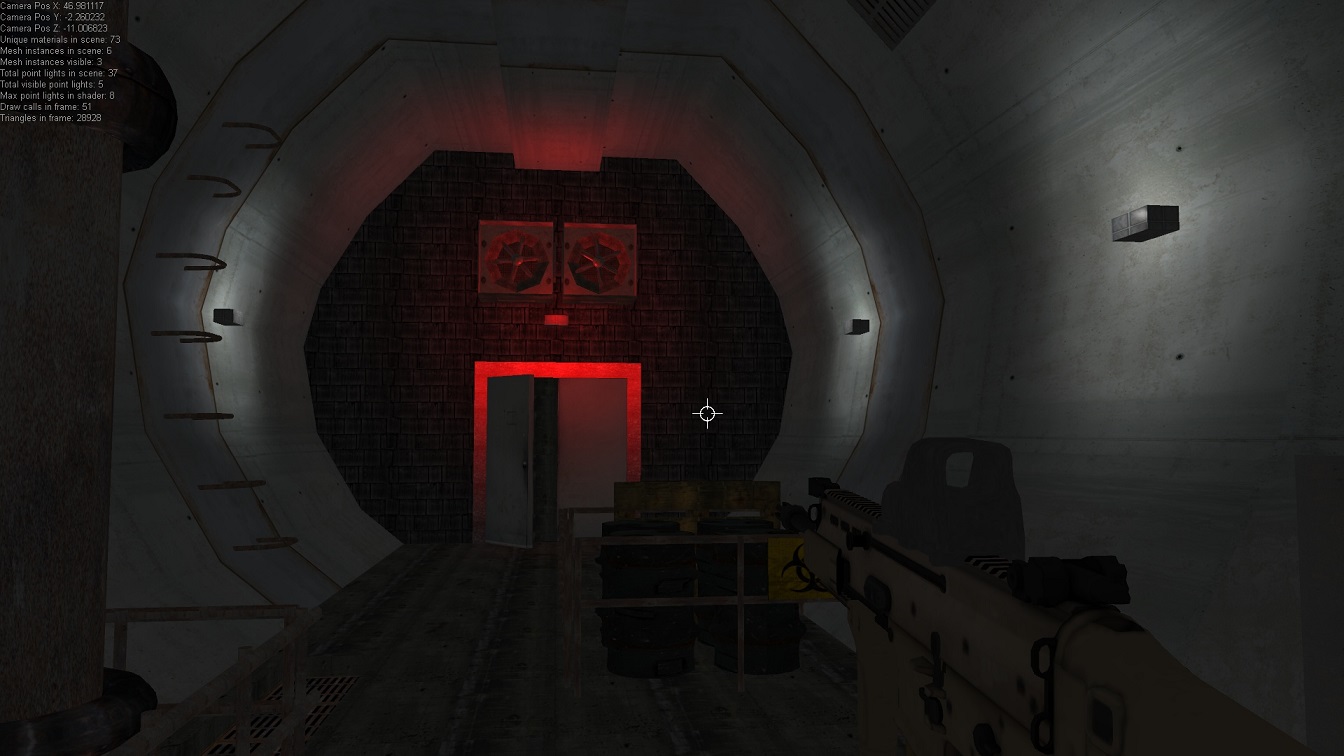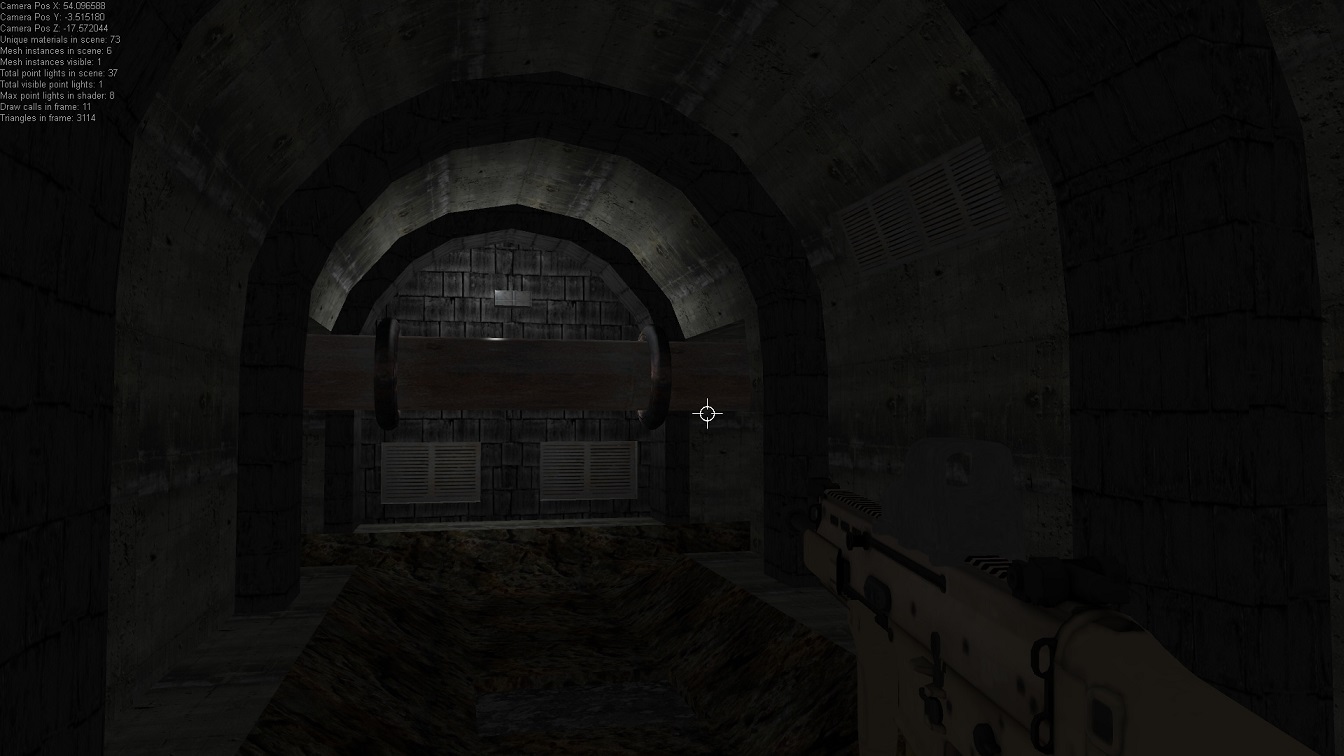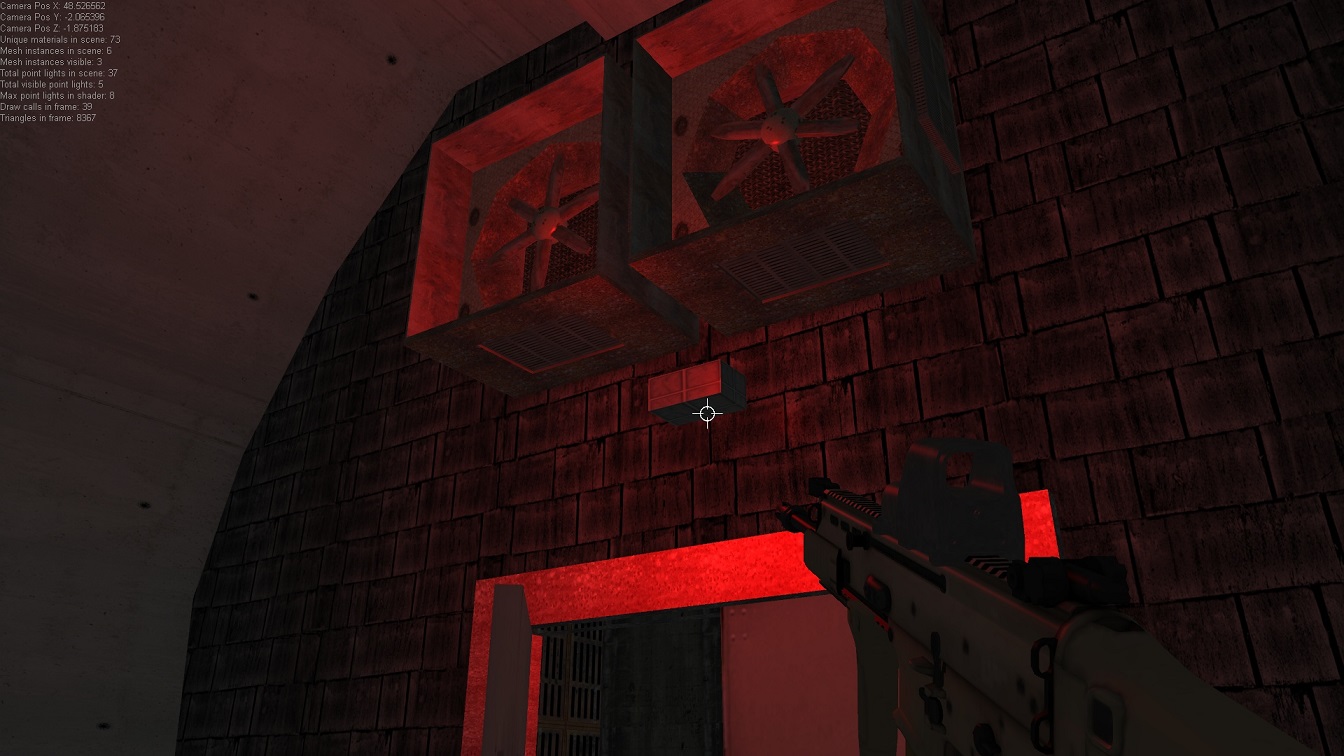 Edited by cozzie, 06 December 2013 - 04:34 PM.