I'm not sure whether this is exactly what you need, but I've been developing a game engine for a few years that doesn't sound all too different. You'll find some information in the GameDev thread > over here <. It should have all the rendering requirements that you're looking for, RigidBody physics and collision detection is fully implemented and it's all focused on a visual WYSIWYG editor, accompanied by your own game logic in the form of a C# plugin. There is no native multiplatform support though, but it's open source and based on OpenGL / OpenAL, so there's at least nothing fundamentally speaking against it.. but again, it's not there out of the box.

Some impressions from the other thread: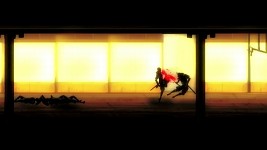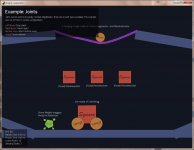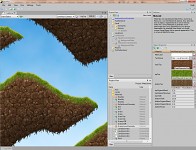 #1 shows a game project that is being developed using the engine, #2 shows a physics techdemo and #3 shows the editor environment.
Of course, this is a very biased post, since I'm the developer of the suggested game engine. I'm sorry for invading your thread, but it sounded like kind of a match to me, so.. I just thought, I'd mention it and that's it
I haven't used Construct2, GameMaker and the like, but they have a large community, so there must be something to them. Can't be all too wrong to go with them.