If a is a point in the above picture with the triangles, then there is a high chance its rotated and xored twice (or any multiple of 2 times) with the same color from one of the big same colored areas, then you have a as "encrypted" data although its actually not. (There are a few other things happening and then it results in those stripes.)
Impossible, each block is processed independently.
I think I wasn't clear in my description of what a block is.
A block is 256 bytes; the picture divided into 9 areas, does not show 9 blocks, but rather 768.
Maybe this will help with my explanation of what a "block" is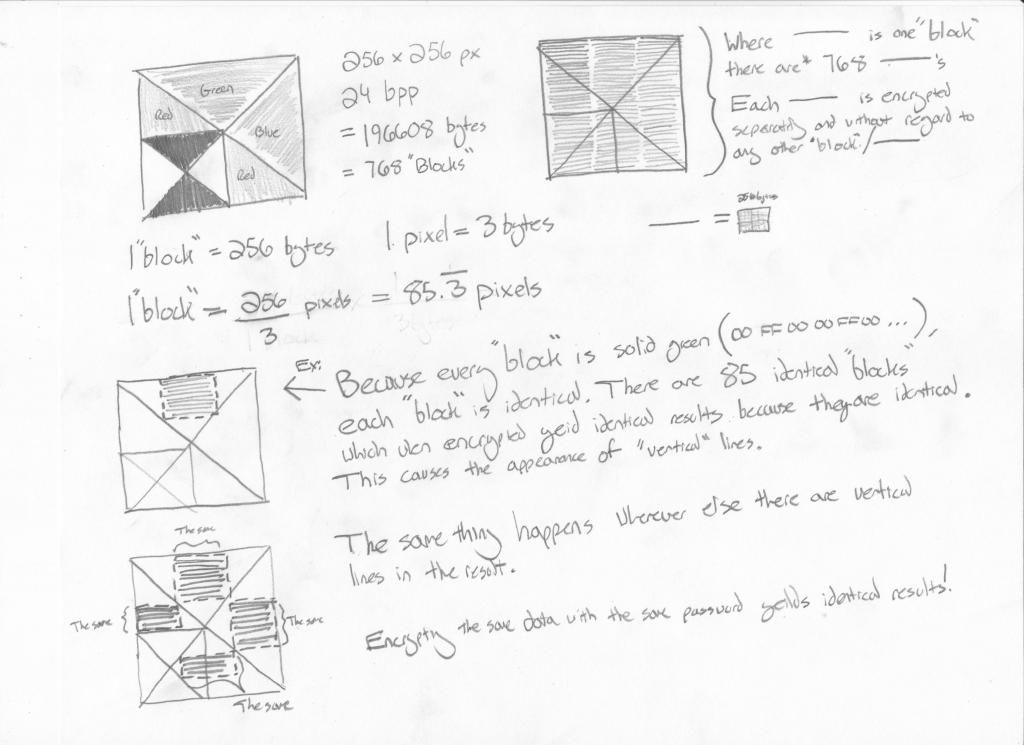 *Pretend I was able to draw 768 lines ( which each represent a block )
Sorry if I've been a bit hard to understand, my mind is focused on Thanksgiving
But, in the case where data is divided as such, and each block is independently encrypted, does this make sense?