Hi Everyone,
Sorry that my first post is a promoting one... I will start adding my 2 cents to the other discussions after this
I am not sure if this fits here but I just wanted to let you know that I have created a website with a tonne of generic 2D game graphics which you could use with your projects. The site is called Graphic Buffet and can be found here -
http://www.graphic-buffet.com
Each item comes with the original EPS file and various PNGs in different sizes.
I have really only shared it with the Gamesalad community but I thought I would let you know about it and see if it is useful to you too...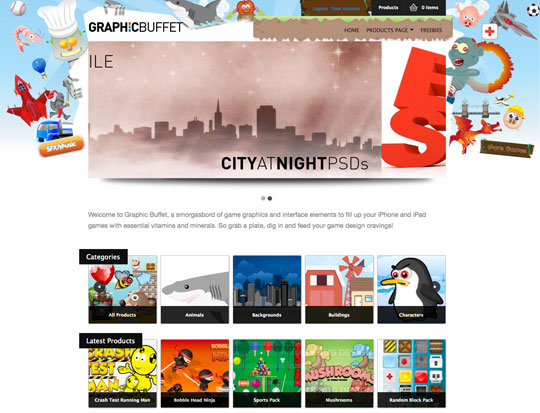 Thanks for reading!
Any feedback is welcome