So uhh, I suck at programming, art, etc. And yet im still overly ambitious, whatever. Heres what i want to be working on:

The art style of the game is "2d" pixel art, with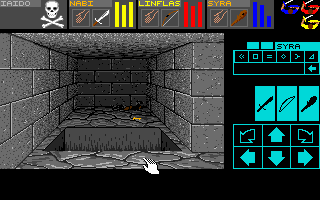 styled graphics.
At least, thats how its supposed to "look" and "feel" to the player. I don't really know how to explain this.

The world is 3d, the render engine is effectively 3d as well. The world may as well be made up of voxels at different levels of detail, similar to the way Zbrush does its thing. From very far away, a tree would look like a few green and brown pixels, but from closer, you would be able to see each knot in the bark, every detail in a leaf, etc. Potentially up to an infinite level of detail, but not necessarily.
How do i do this?

As well, how beastly would a machine need to be that is dedicated to this render engine?

Lets assume that all the details of the render engine are handled by an external USB device or something fancy like that, since it would be rather impractical to presume that a pc would be able to process this on its own.
Any feedback/questions are welcome. Im sorry i cant really explain this very well...