Recently re discovered this website, first post here:


Cr Editor is Ogre3d engine level editor made with simplicity and ease in mind. The source code will be released later in 2013. The editor codebase could be used in other projects or expanded

Now there's need for some beta testing so if you want to help/try it you can download it on its Beta Page.

What's new:

● New Xml file format
● Player launcher
● Default player included
● Objects hierarchy supported
● Editor grid
● User interface refinements
Features:
:
● Entities editor (transformations, material, properties)
● User defined objects system.
● Lights editor
● Particle systems support (Ogre scripts)
● Terrain editor (elevation, smoothing, texture painting)
● Customizable level launcher
● Xml file format

The first beta is missing some features and some parts are place holder but you can already build your own levels

If you want to follow us (game development will resume soon):
Twitter
Facebook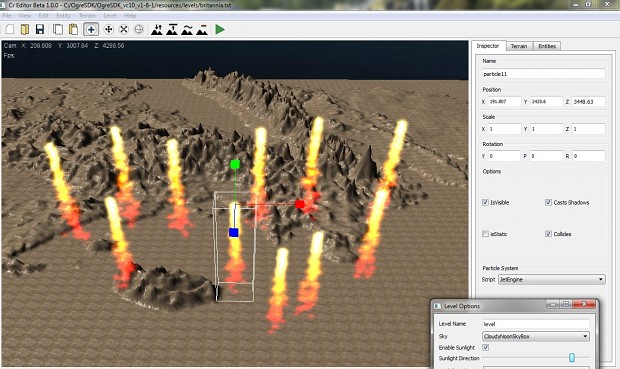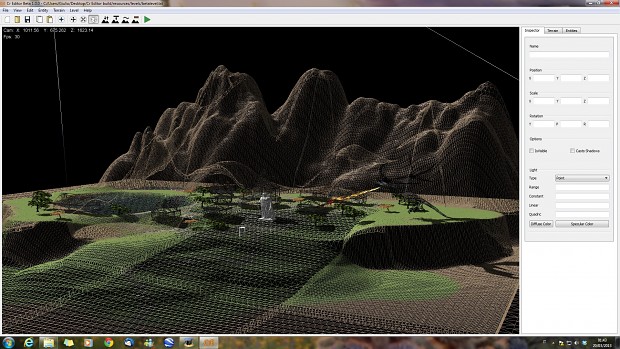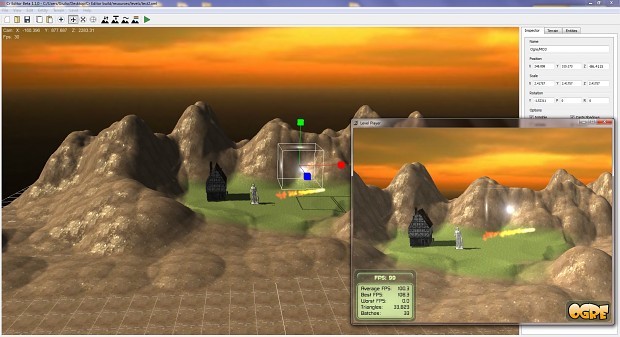 Leave a feedback here or on the website. thanks