What are some other easy low poly styles I can use? The standard for realistic art is very high and producing those models will end up taking more time to make than the game itself.

If your choice is "realistic" vs "blocky", I can understand your problem.

Let's take a look at some other non-realistic art styles. I'm not going to do your research for you, but I will get you started. Some common elements here is minimalism, bright colors, either no outlines or bold outlines, abstract or exaggeration, and stylistic. In short, the exact same focuses used to create 8bit and 16bit 2D game art when hardware (instead of budget) was the limiting factor. Infact, alot of this are some of the same key elements of comic book art styles.

Not all of these are "easy", some require more skill than others. But by using other styles as inspiration, perhaps you can find a style or come up with your own art style that is non-blocky, non-realistic, low-poly, and easier than full-realism. It might not be "easy", and will still require some work, but hey, game development is work. You can't toss something together and watch it sell. Well, okay, some developers do make money that way, but that's the abnormality, not the normal. You can't count on winning the lottery.

Borderlands



Jet Grind Radio



Tenchu Stealth Assassin



Rune Factory



Final Fantasy remakes



Guardian's Crusade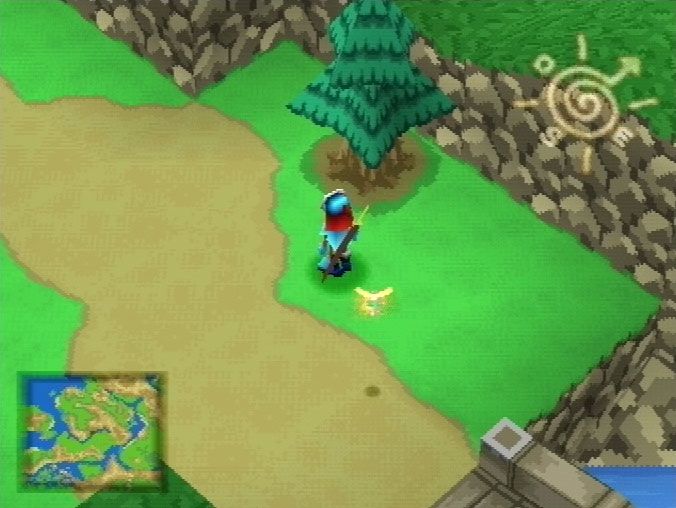 This game has terrible graphics. So terrible, it was blocky before it was cool. So it's blocky, low-poly, but does it's best (and fails) at trying to hide its blockiness.

Dungeon Defenders

This one screenshot doesn't do it justice. Dungeon defenders is so beautiful, and the level design so good, that I've sat around with my artist friend for several minutes during coop games, just walking around admiring the art style and discussing it on more than one occasion. It helps if you're in-game looking around the levels. This screenshot does not do it full justice. Maybe try watching some youtube videos - but the game is so chaotic, it'd be hard to find one where you can admire the art properly.

World of Warcraft



Everquest



Outcast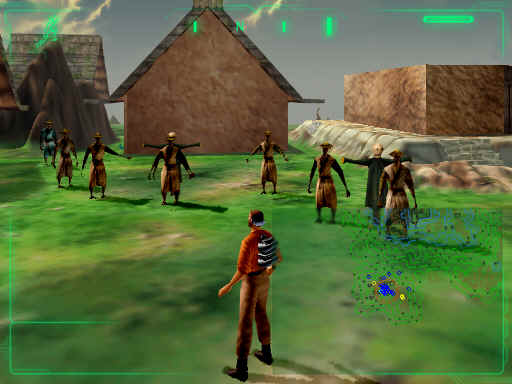 Knights of the Old Republic



Tales of Abyss



Quest 64



Spyro the Dragon



More modern (better quality + harder) Spyro graphics




Mario 64



Zelda OoT



Banjo Khazooie



Threads of Fate



Kingdom Hearts




Chrono Cross

(This is in-combat. Outside of combat it uses 3D characters on pre-rendered backgrounds)

The Witness


(The witness isn't really low poly, but it's art style could be made more low-poly and still retain its style if desired)

Antichamber



FRACT



Spyparty



Thirty Flights of Loving



There's just such a huge wealth of resources out there, and it's so easy to research. Not all of these you'll be able to replicate easily. For me specifically, character/enemy models are hard. Nevertheless, you don't need to aim for the lowest, cheapest, easiest, most-common art style available. Be innovative. Be creative. Be more original. And, hopefully, customers will reward you for not making Blocky_Game_#741 (or have we reached four digits now?). But yes, it is work. But achievable. Some of the above are far less work than others.