1
Milestone Reached!
---
Posted by

riuthamus

|
21 March 2013
|
1,138 views
---
---
Today we were able to complete something we have been working on in the background for some time now.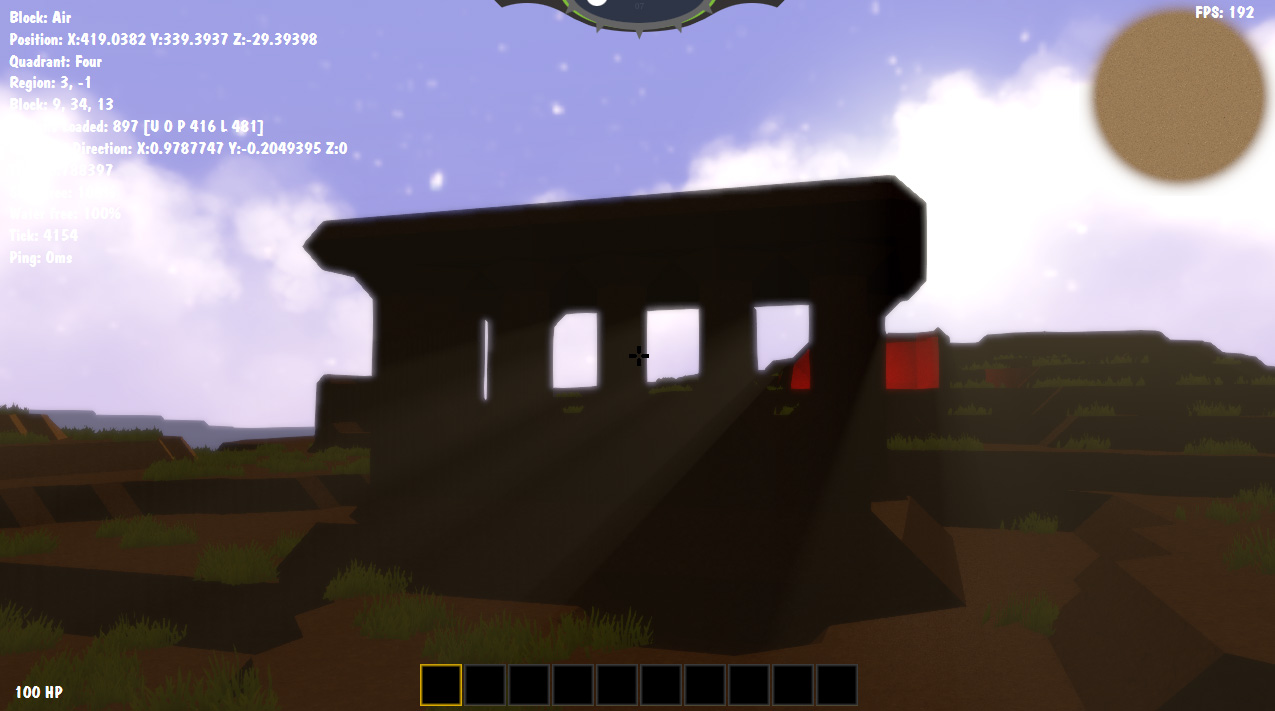 The screenshot doesnt say much ( because we are working on getting textures to work with it now ) but we have marching cubes working with less than a 5fps hit. This means that we can support slopes, realistic looking cliffs, and thousands of other configurations. On top of this we have found a composer to do some of the music for us. The following is a rough draft of the title screen ( this is without any changes and just more or less a rough concept of the ideas I had expressed to him ). I know the sound is rather all over the place which is something we are working to.

https://soundcloud.com/michael-chait-music/ruinvalor-title-screen-not

Something I have always desired to do with this blog is show you the progress as we go so that means you get some uncut and unpolished stuff. I appreciate the level of help we have had and all of the constructive thoughts. With that said we still have much to do and only a few weeks to do it all in. Till next post!