1
3
votes
Indie Game Graphics on the Cheap
---
Posted by

JTippetts

|
27 May 2011
|
6,318 views
---
---
The Indie's Guide to Video Game Art on the Cheap





I make you deal.



If you're like me, then you're not wealthy. I admit it. I do okay, I keep food on the table and roof over the heads, and every now and then a tank of gas for the truck to play in the mountains. But as an indie/hobbyist, my game development budget consists of whatever random pocket change I can pull out of my pants at any given moment. Which is zero, of course, because my wife has an ear for pocket change and no love for the idea of me shelling out big bucks for some gigantic gob of software, no matter how neat-o and shiny that pile of software might be. So if I want to get graphics done for my games, I have to do it myself, and I have to do it for cheap.

Blender, Gimp, and Sculptris. All available for free, so you can't get much cheaper than that. Sure, the high-dollar applications might be more fully featured (although,in the case of Blender, not by much; Blender is becoming quite the powerhouse) but for indie art creation budgets, it's hard to justify the hundreds, if not thousands, of dollars you can spend on commercial apps, especially when such quality tools are available for free.




And who doesn't like free? Amirite?





I'm not an expert, not by any stretch of the imagination. To be an expert artist takes a lot more time and dedication than I've been able to put forth. I'm pulled in too many directions (programmer, writer, artist, family man) so I dabble, in lots of things. But in my dabbling, I've discovered a few tricks. And because it's been quite awhile since I've posted anything other than a "lol im still hear guyz wut r u doin?" entry, I thought I'd share a little bit about some of the things I've discovered while making graphics for Goblinson Crusoe, and Golem before that, and all my other hundreds of little aborted projects.





If GC concentrates any harder, that plant will fly away


Once upon a time, game artists of the 3D variety were forced to model their creations directly into the low-poly format used by games. Working from sketches, they would instance low-resolution primitives and push, pull and jiggle the individual vertices about until they achieved the form they were looking for. The best ones could perform a kind of magic; cylinders and spheres and boxes magically transformed into hulking armor, bulging muscles, leering demonic grins. There are still quality, dedicated low-poly artists out there, but it's a dying art. Technology, advances in software and hardware, are increasingly making the true art of low-poly redundant

From what I've seen in my meager explorations, the typical pipeline now includes a very high resolution modeling stage, from which the lower resolution data is obtained, rather than modeling directly to low-poly. And, of course, the bar indicated by the term "low poly" has been significantly raised; today's "low poly" models are yesterday's "high poly" models, and so the techniques for creating them have changed.

The first tool I want to discuss, then, is a tool that has proven to be fantastic for creating the high-resolution stage of the pipeline: Sculptris. Sculptris is a small, dedicated digital sculpting tool originally created by Tomas "DrPetter" Pettersson and released as a free tool. Sculptris, along with its creator, have been bought up by Pixologic (makers of the Zbrush software), but the last release that DrPetter made of it remains freely downloadable at http://www.zbrushcen...ead.php?t=90617 . From what I can see, the future of Sculptris is hazy; I have not seen much in the way of activity with the project, nor any community or press releases from Pixologic about the future of Sculptris. I try not to take too dim a view on things, but I highly doubt it goes anywhere, which is why I was reluctant to include it in this article. The picture in the Sculptris forum at ZbrushCentral leads me to believe that Sculptris may be deader than last week's ham sandwich.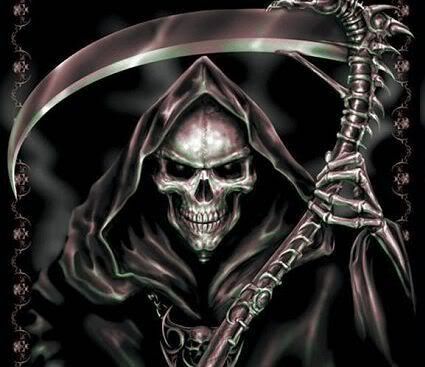 You give me sandwich, or I start reapin'



However, the future is not all grim. It is possible that Pixologic does, in fact, plan to do something with it. Even if they do, I highly doubt it will continue to be the free offering that it currently is. Possibly, they will take the good features of Sculptris and fold it into their main product, Zbrush. I don't know. Don't really care because luckily for us there may be another option, and while I will discuss Sculptris as part of the process, I will also make a mention of Blender's capabilities for sculpting.

Recent releases of Blender haveincluded a great deal of improvements to the sculpting mode,including some functionality (which I'll discuss later) that canvastly streamline the high-res to low-res transition in certainsituations. So I am including Sculptris in this article because, forsome things, it tends to be a lot easier to use than Blender'ssculpting, but I also want to say that you can skip Sculptrisaltogether and just use Blender's tools, and with just a little moreforethought and planning, achieve excellent results.

So, the process begins with a sculpture. Or, actually, it begins with a sketch, or a picture of some sort, from which a sculpture is made. I am no artist, like I said. But I have found that in the learning stages of this art (and it is art) it is far easier to work from some kind of reference, be it a sketch or a photograph, in order to get details of form and proportion correct. Even if what you are making is purely fantastical, it will include elements (skin folds, claws, fingers,whatever) that will benefit from having reference material available. So my tip here is this: Build your reference photo library. Make it big, make it robust, make it organized. Name a folder Talons and put inside it a dozen different photos of talons: raptors, lizards, you name it. Then, when you go to create that lizardman character—you know, the one with the big giant talons—you'll be ready.





Big giant talons. These are actually kind of gross, if you really look at them


After the sculpture is completed, complete with lots of details, we need to paint it. Once upon a time, texture artists painting a model would load up an image editor such as Gimp and go to town with paint brushes directly on a wireframe version of the model's UV map. Again, the guys that were really good at this could do a kind of magic. It isn't easy painting directly on the distorted UV map of a model, and having it come out right. It's an iterative process that takes lots of time and practice to get right. Luckily, however, times have changed in this regard as well, and with free software (either Sculptris or Blender will do for this part as well) we can paint directly on the model using a variety of brushes, textures and techniques that make the process of creating the texture maps for our high-resolution model as simple and intuitive as the sculpting process.

Once the model is painted and shiny, we need to process the model to bring down the poly count to something a game engine can handle. For this task, we will be using Blender. There are several different ways of doing this that will be discussed, and I'll to the best I can to weigh the pros and cons as I see them from my own personal standpoint. The methods range from the stupidly simple (with the expected quality level from a stupidly simple method) to the mind-numbingly tedious (with excellent quality, after some practice).

Once the low-poly version is complete, we will UV map the low poly model, then use the high-resolution mesh and Blender to create texture maps (color, ambient occlusion, and normals) to apply to the low poly model to get our final result.