1
Medieval Times, office, crowdfunding
---
Posted by

O-san

|
29 November 2013
|
1,003 views
---
---
Office
Yes, it's time to update the journal! For some time I have been thinking of moving into an office instead of working from home. I've had a good working morale when I've been working from home... but I think it can get even better. It would also feel more like a real job if I actually left home. So the last few weeks I've been in contact with a renter/landlord who rent out individual rooms, sort of like a hotel for businesses. I've rent a small office (around 9 m2).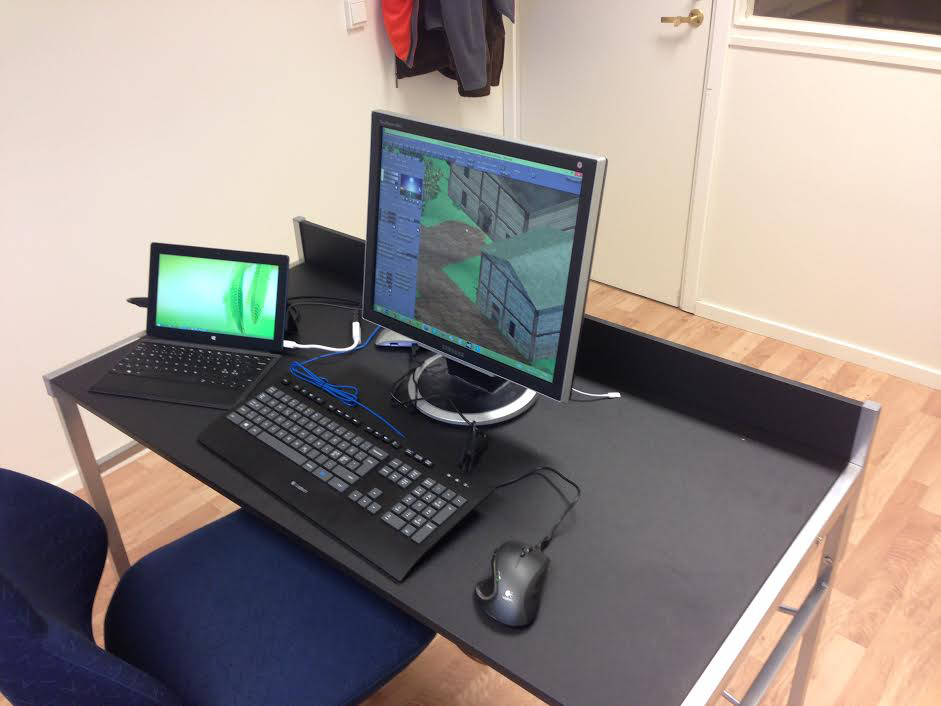 Most of the other rooms on my floor are empty. There are two sales guys, a transportation/travel business and some sort of entrepreneur (don't know what he does exactly). Everyone seem friendly and helpful so far.

Game progress
My progress on Medieval Times crawls on. Been replacing the textured mapped text in the game with a higher resolution texture. Now texts look more crisp on higher resolutions. Have also been trying to get the demo together, connecting different maps with quests and stuff like that. The demo will be around half an hour to one hour of gameplay, I guess it will depend on the playing style.

Crowdfunding


I have been pondering to start a crowdfunding campaign for Medieval Times. I live in Sweden so a Kickstarter campaign is not an option since they only allow UK/US projects. My other idea is to look into indiegogo but I have not made much research into it yet. I am a one guy team so I guess I will have a ton of work ahead of me in order for it to be successful.





That's all for now, I need to get back to it.

T

hanks for reading!