Think of it more as a sort of guideline..
Entry posted by baldurk ·
336 views
Well I've found my strict schedule works a bit better if it isn't so strict.
Or so schedule-y.
I'm continuing to hit my targets, in a manner of speaking, but I have a feeling that soon that's not going to happen. I'm going to take the schedule as a kind of broken down checklist, with a bit of direction. Hopefully that'll make me feel less like this game is work, because I have to spend most of my free time on it.
On the plus side, I have a few screenies to show off: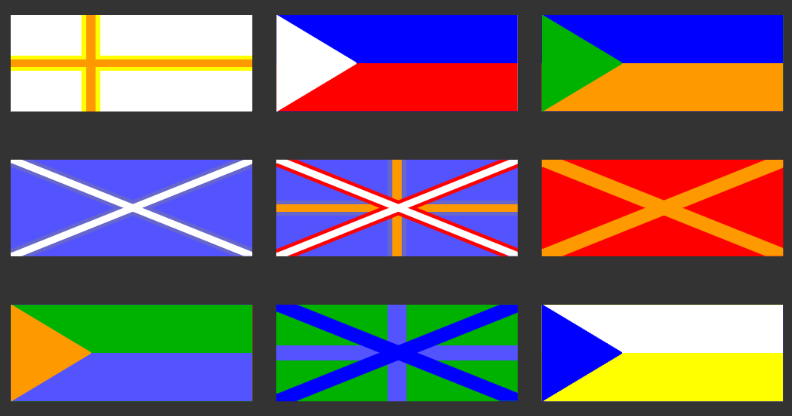 Procedural flags - these will be the flags of the other countries in europe.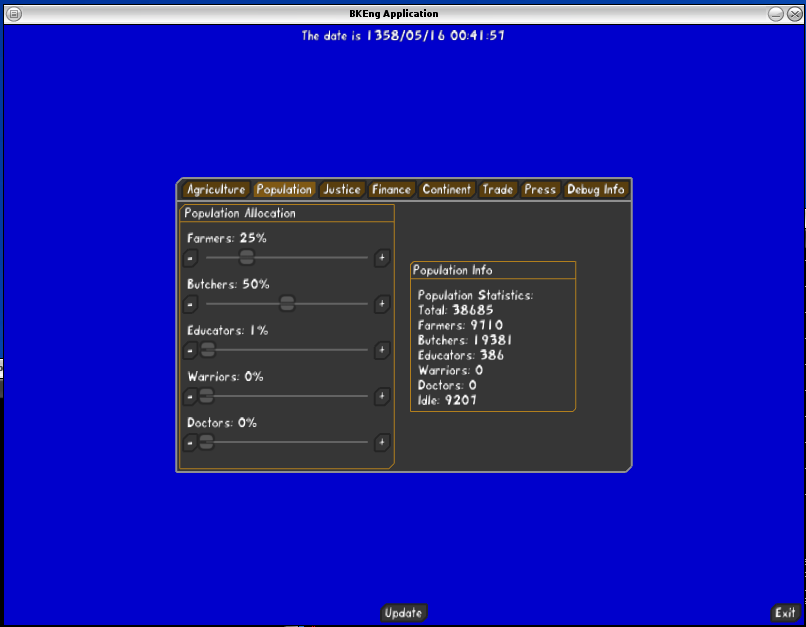 The latest GUI!
Also, as part of the gameplay in my games, some of the elements won't be represented exactly as numerical fields - such as the level of crime. That would make the game too easy. Rather, there will be a virtual 'newspaper' with stories which roughly represent the various fields. Not all the fields will be present every day, so it'll add an element of intuition and random chance into what is otherwise a purely mathematical problem.
However, I'm hoping to have other stories in the newspaper, which have no relevance to anything, thus making it a more realistic newspaper. So if anyone wants to write a paragraph (bonus points for funny/silly) that could fit as a short article in a national newspaper, send me it or post it here and it'll go into the game!