Entry posted by Mushu ·
187 views
pMushu->bankBalance += MAKE_DOLLARS( 511 );
Nothing much else happened in my life today. I mean, I played a little SCO, but there were no huge epic raids or anything today. Some guys from my brigade and I flew into an enemy stronghold (Site of Den B) and got asswhooped, then retreated, then asswhooped them back when they countered, then re-countered and got asswhooped, then asswhooped again on defense, and then we (both sides) were like 'wtf' and tacitly decided to not raid into the defenses of the other.
Kind of a boring, indecisive battle by both sides.
So, I've decided to go ahead and show some pictures of some previous epic battles.
This first image is a screenie of some of the guys in my brigade gathering for the assault on Anubis, the BCU mothership. We've got about 30-40 members in the brigade, but usually there are only 10-12 on at any one time. There were 100+ people on each side during that battle, but I think Archwizard posted some pics up of it, so I won't bother with repeat stuff. We did destroy their mothership successfully :]
The next day we defended Horus, our mothership. Here's a screenie of our defensive grid around the main entrance to the map the mothership was on. We successfully prevented them from doing _any_ damage for the first 90 minutes (of 120 minutes they had to destroy it). Then, fuck, somehow they managed to take the behemoth down in the last half hour. Oh well.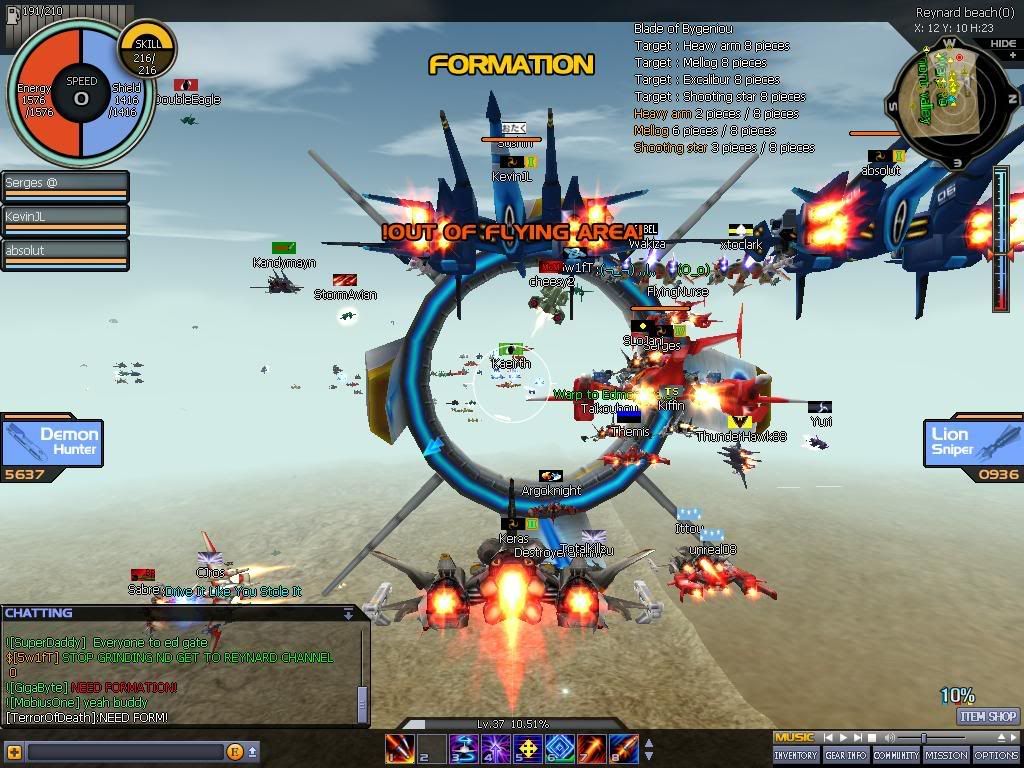 Yeah. That's a lot of defenses. Ultimately, though, they break through, because the attacking force is usually just as large as the defending force. So. The defenses crack, and you end up with something like this -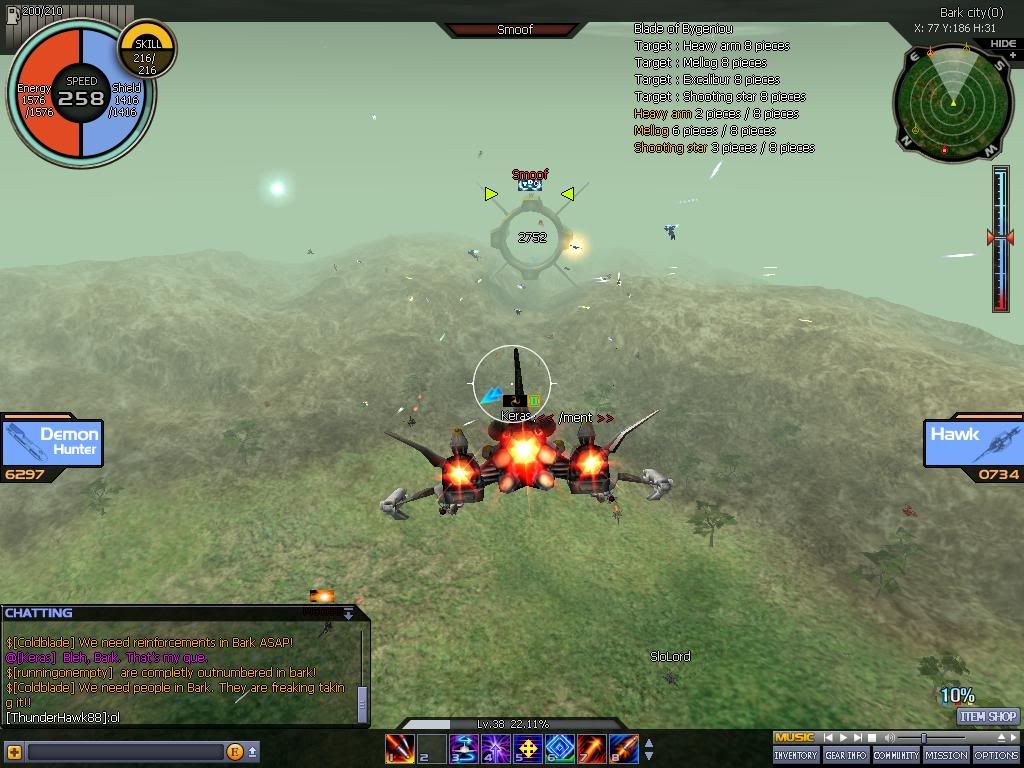 Crazy dogfighting central, with missles and gunfire everywhere. Its pretty chaotic - there is no "Hey, I'm going to kill that guy" - you shoot whatever the hell is in front of you while you try to evade the crap being shot at you. Here's a closeup of a similar battle -
But yeah. Hurrr.