Entry posted by Mushu ·
106 views
Whoo! I finally got down on my knees and messed around with teh coed some. Here's a pic of what I was working on -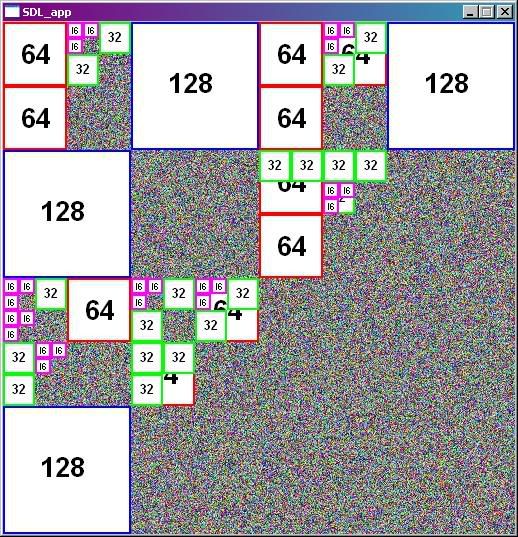 Its basically that texture atlas crap I was rambling on about in various places. And, yes, its using 3D textures still because I still think I can force them to do things for which they were not designed.
As you can see, there are some bugs in it. Actually, only one main bug, and one "oops, didn't think about that".
The first thing you'll notice is that some parts are getting overwritten. This is, apparently, how it handles running out of space on the texture. You're thinking "But there's plenty of space!", which is the second bug - the lower-right quad of each... quad, apparently isn't ever getting selected for use.
I've still got to iron out the kinks, but I am sure buggered. I'm happy that its finally working, if only partially. Hooray!