Test Session screenshots + My new setup
Well I just finished a test session w/my publisher today...things went well. I'd like to think my game is about as fun/stable as any pre-BETA game could be...I posted about 24 screenshots in the header of my journal so you can see it at various points in the session. Sorry for the low quality, I was running in debug/windowed mode. It's not often I get to see 6 people in a server...since I've only got 3 computers that can really run the game.
Here are a couple of my favorite screenshots:
Also I took some pics of my new setup. I had to move back to my parents house in Raleigh just for a few months while I finish up the game. Before anyone says any smart ass comments...I'd like to point back to my college days when the bitches flowed like water' and the Jagermeister ruled supreme. There was a few years in there where I was livin' it up...so I guess this is just karma coming back :-D
Seriously my only purpose in life right now is to finish this game. I've been taking time off college for a year+ now and I think the game should be done in the next 6 months...then I can move on to the next stage whatever that may be.
I could literally do my 'job' in a cardboard box, as long as I had my computers. Fortunately I don't have to live in a cardboard box...I get one step up -
It's so weird to see all my pimp-gear crammed into this tiny ass room...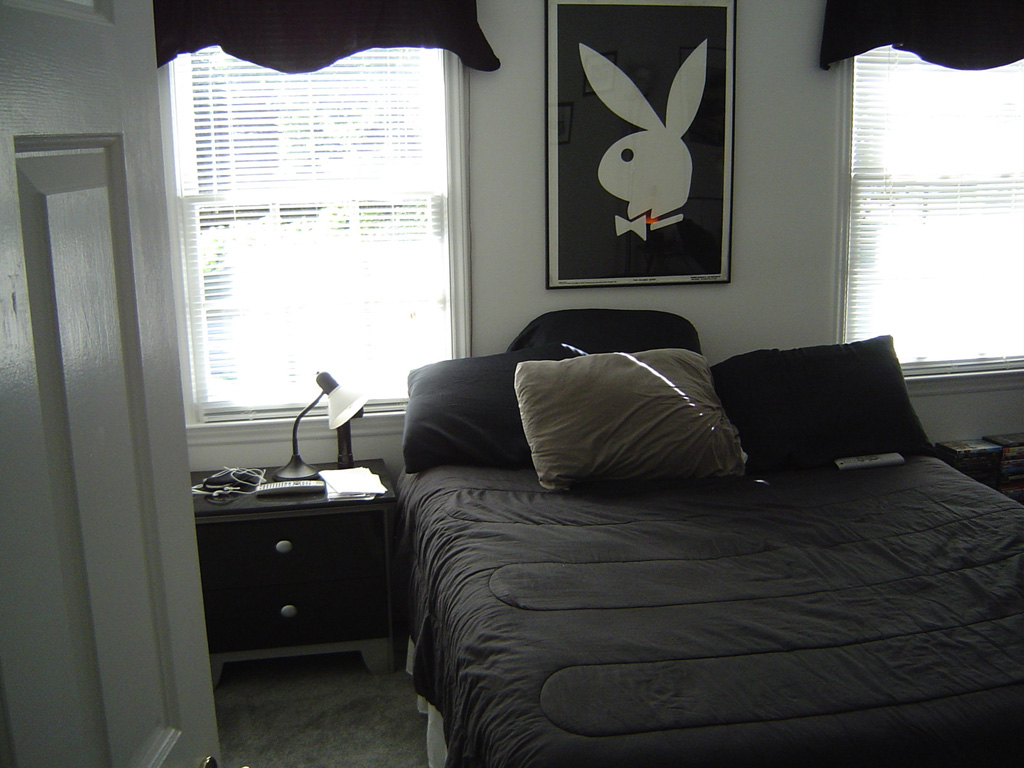 Yeaaa...go on...snoop around. Note the Jagermeister bottles, relics from ages passed. Ok I just turned 22 but I don't think things will ever be as sweet as they were a few years ago.
The control center...Yea the DVD player is connected to the HDTV as well as the main 5.1 mounted on the walls. Also I've got a seperate 5.1 system on my desk for my computer. I've got 3 computers in this room, counting the laptop on the shelf. Wireless keyboard + mouse for the comptuer that is hooked up to the HDTV, etc. etc. Like I said earlier, I never have to leave this room except for the occasional beer and to hit the gym.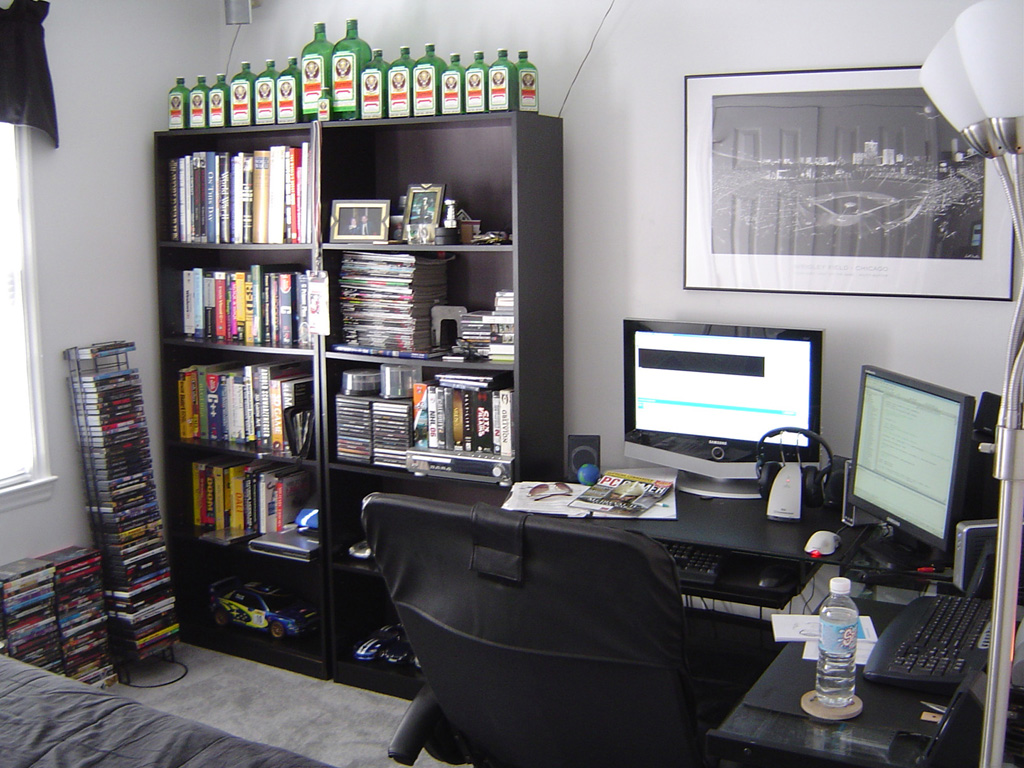 Another angle of the desk. Yup...this is me.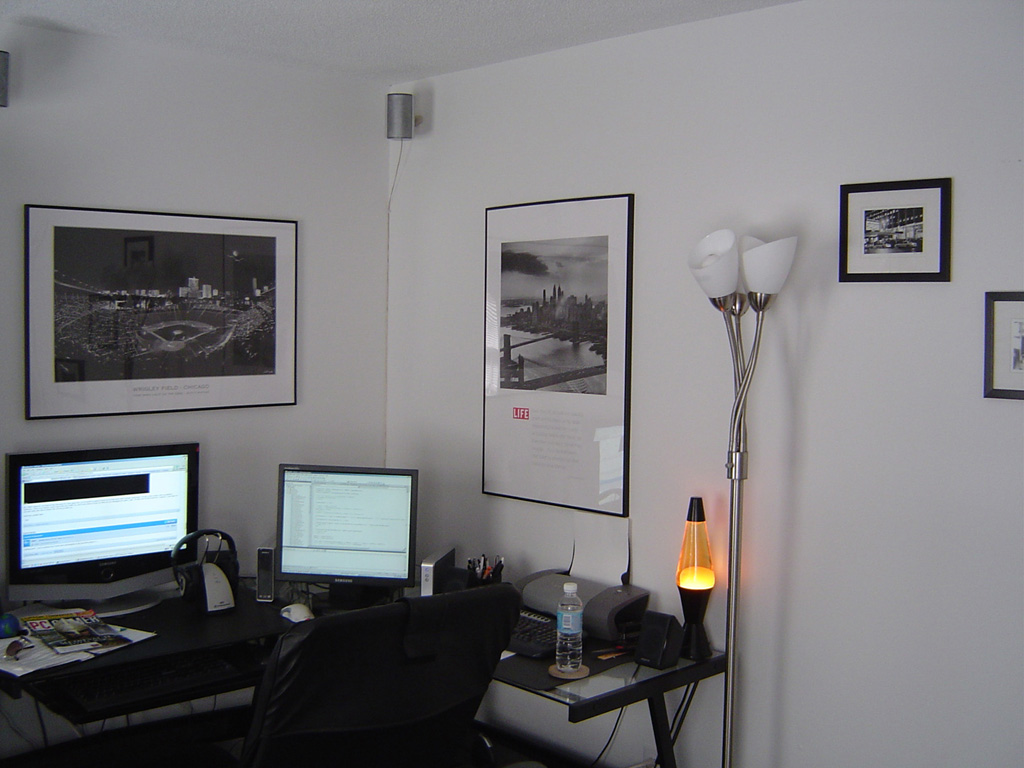 Closer view of the good shit. Note the fan...Computers aren't the only thing that needs to be cooled off. That thing comes in handy for those grueling 20+ hour coding sessions.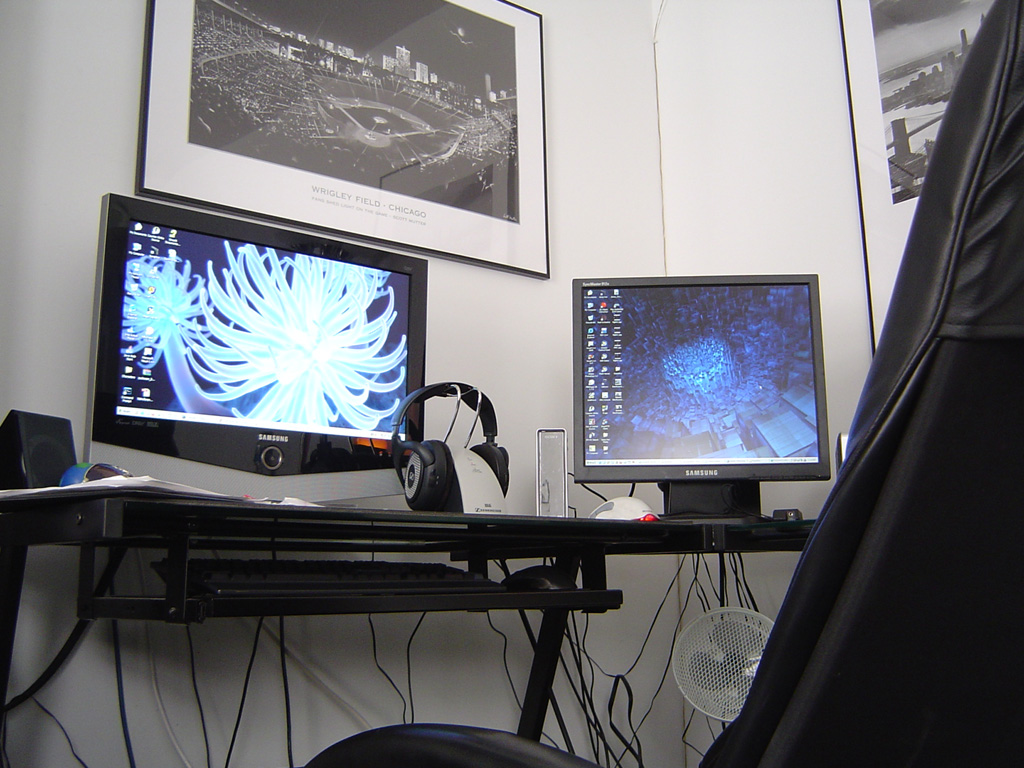 But yea, It kinda sucks that I gotta live here for a few months...but at least I can wake up every day and chase my dream 24/7 which brings me more happiness than anything I can think of (ok...ALMOST anything...but I won't be getting any of that for a while).
- Dan