Entry posted by Thraed ·
403 views
While most of my activities for the past few days have involved starting a number of retrospective threads in the lounge, I have been quietly working on the races of Fahrenguard.
When deciding upon the races of the world, I had dozens of animals to choose from, numerous geographical locations, and far far too many similar types to group together. I had at one point considered a grouping of nearly 20 races to populate the world, but for the sanity of myself, and my future players, I wanted to keep the number to a manageable level.
Each race will contain traits from the real-world animal it is based on, but have enough originality to set it apart and provide rich historical, cultural, and sociological write-ups to supplement each.
Now, I'd like to share them with you. In a very brief preview, I will be sharing their racial name, the original animal (with picture) that I am basing their race off of, and a note about each to give a quick summary of where I plan on taking them.
Avanlorn (European Hare)
Known as the plains-runners of Fahrenguard, the swift Avanlorn make their home in the grasslands and surrounding hills. They are the eyes and ears of the world, often lending their services to others.
Borma (Armadillo)
Large and meandering, the Borma find comfort in the desert oasis' of the world, oftentimes traveling great distances between each for trade and commerce.
Dunlopar (Wolverine)
Hailing from the lofty mountains and dark forests below, the Dunlopar are a fierce warrior race known for their bravery and fearlessness in the midst of battle.
Toridae (Beaver)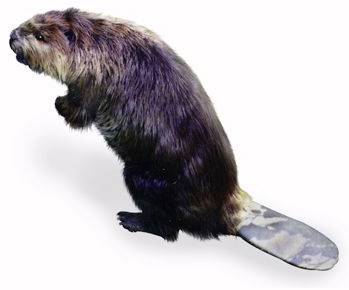 Gatekeepers to the rivers and other bodies of water, the Toridae are a neutral race that protect the various borders of the world. They are known for their keen engineering feats and steadfastness in accomplishing their goals.
Wesel (Weasel)
The Wesel are master hunters and trackers of the forest and beyond, and are perhaps the most adventuresome of the races of Fahrenguard. While they stake their claim to the forests and outlying lands, the Wesel can, and have, integrated into nearly all corners of the world.
Over the coming months, I will be profiling each of the races more in-depth as the world is built up around them. I plan on tackling each "biome" of Fahrenguard one at a time, including geography, demography, history and culture.
I look forward to sharing more of Fahrenguard with you all, and if you have any inquiries to my mind, my world, or myself in general, do ask away, I'm a friendly enough fellow. [smile]
Cheers!