Entry posted by Mushu ·
351 views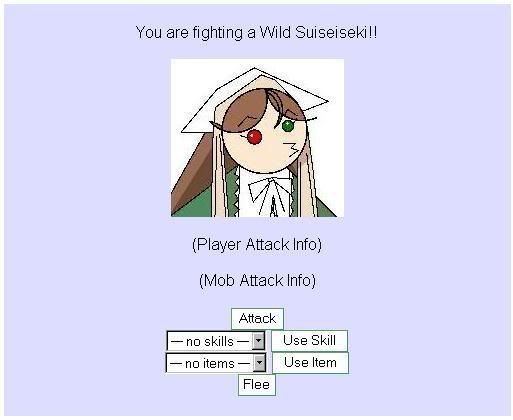 (continued)
I'm highly influenced by
Kingdom of Loathing
, to the point it can be fairly claimed I'm making a clone. Anyway, in KoL, gameplay progresses by 'adventuring' (spending turns) in locations, where you essentially encounter a series of adventures, which are generally battles and such.
Anyway, I'm making it more complex. Instead of using a strict turn-based system, I'm making the turns, basically, continuous. Walking from one map to another in KoL is free, however, in tehmorpg it takes time to walk to any one place, and it takes time to do, well, anything.
As I discussed in some thread somewhere, each player has a UNIX timestamp representing where in time they are. They can perform actions as long as this timestamp is less than the current time. There is a maximum differential between the player's time and the current time (probably something like 3-7 days, I dunno yet).
Additionally, I want to move a little bit away from the 'explicit encounter zone' concept. Well, not move away. Add to it. In addition to said zones, you can also encounter an adventure just by walking around. This allows NetHack-esque evils, like tripping down a flight of stairs, or finding some gold on the ground. Since walking around in itself costs time, the game mechanic isn't broken (by allowing bots to walk around the same fountain indefinitely, farming free gold).
And, of course, there will be maps where there won't really be a map, just 100% encounters. Because sometimes, walking around is annoying and you just... need... to kill.
lolol.