I got my new comp all setup [grin]
All for under $1,900 w/taxes and all. I tried to buy this computer @ Dell, Gateway, Alienware, Falcon northwest, etc. every time it's $3,200+ for various reasons, and Dell doesn't even offer the 8800, as far as I could tell.
I got it from a local Intrex computer store, my only bet for pricing this thing better...would have been to get each part off newegg.com and assemble it myself. That takes time, and I wouldn't have a 3 year warranty. This comp. was assembled, and in my possession in under 30 hours notice. Which is good service [grin]
Specs -
Quote:


nVidia GeForce 8800GTS DDR 640MB
Intel Core2Duo 2.4GHz duel core, 4MB cache, 64-bit
2GB DDR2 RAM PC2-5300 (667Mhz)
350GB HD 7200RPM
500W power supply.
And a case w/window [so I can see the 8800], 3 fans, thermal gauges, and lights inside.
I'm busy installing many SDKs, software, games, tools, etc. etc. this is gonna take forever...
Here are some pics...man I'm so impressed with the GeForce 8800 the thing is
huge
. It takes up two slots, one is used for the fan...here is a picture...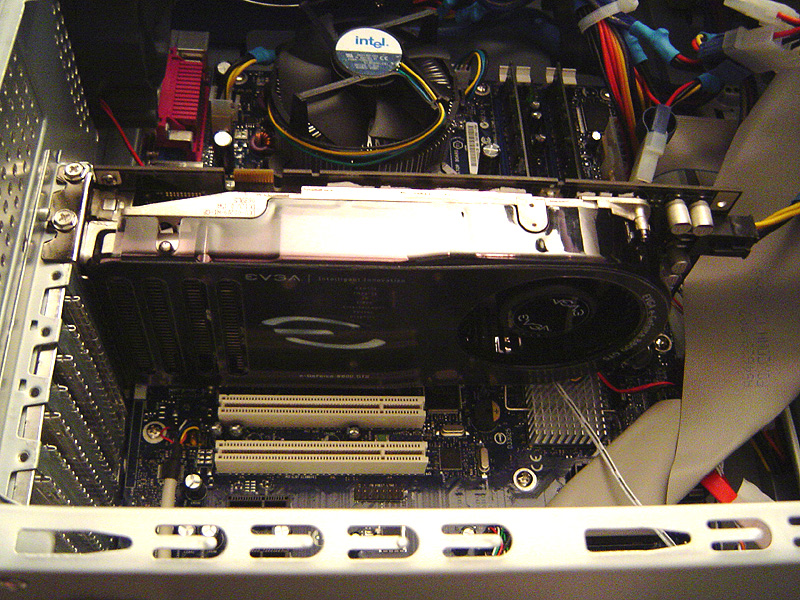 Some more pics of the comp...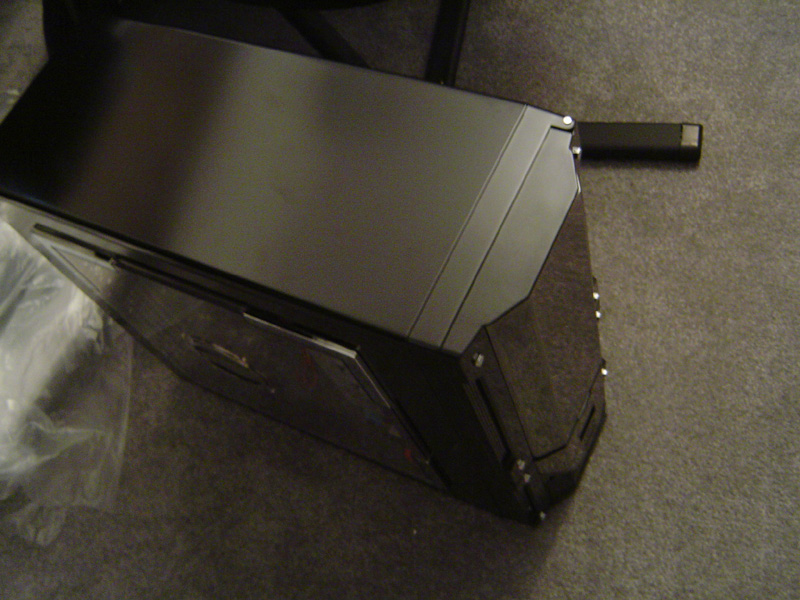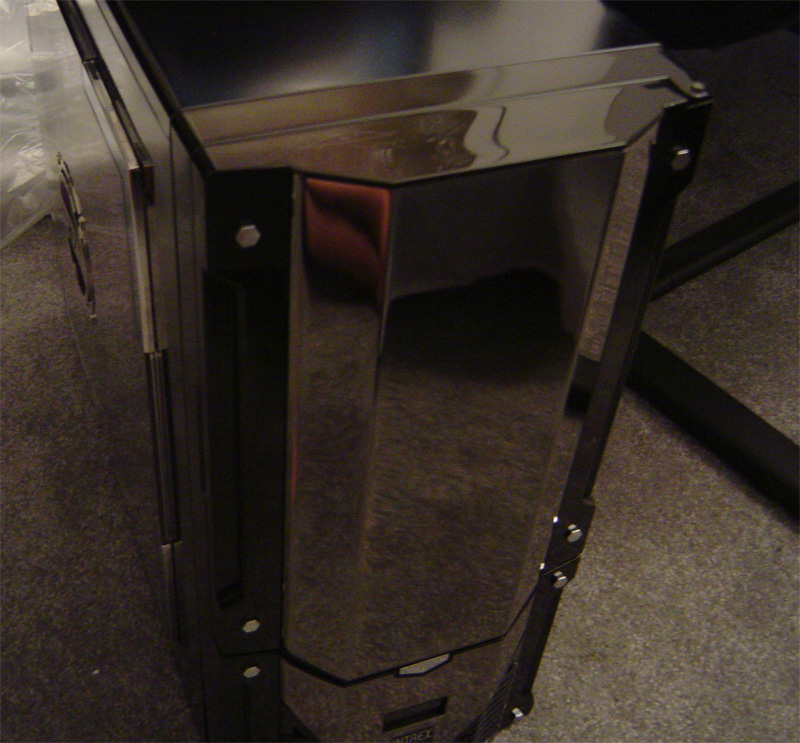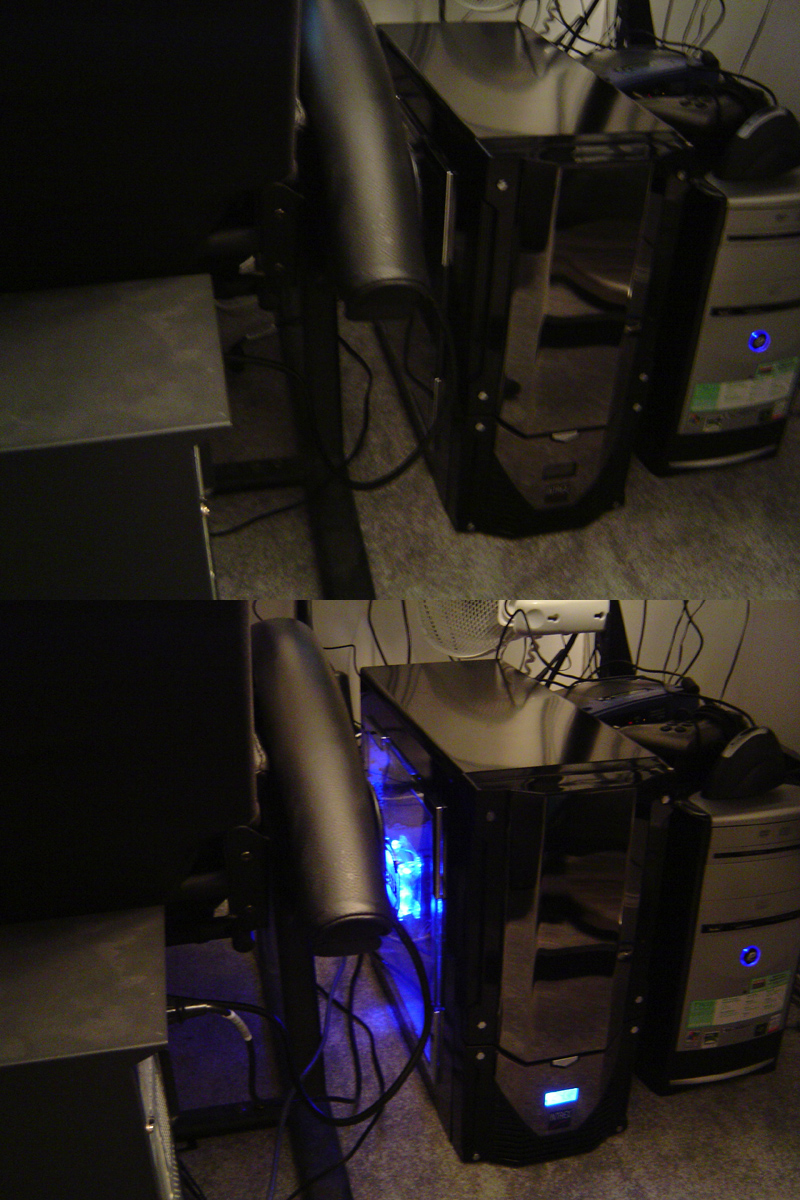 I decided to get a new mouse as well...the Logitech G5 was the obvious choice to compliment my G15 keyboard...this thing is crazy. It has a 'weight cartridge' where you can insert up to 8 different weights into the thing to tweak the weight, it has a dynamic sensitivity adjustment w/LED display, and is the best 'feeling' mouse I've ever come across.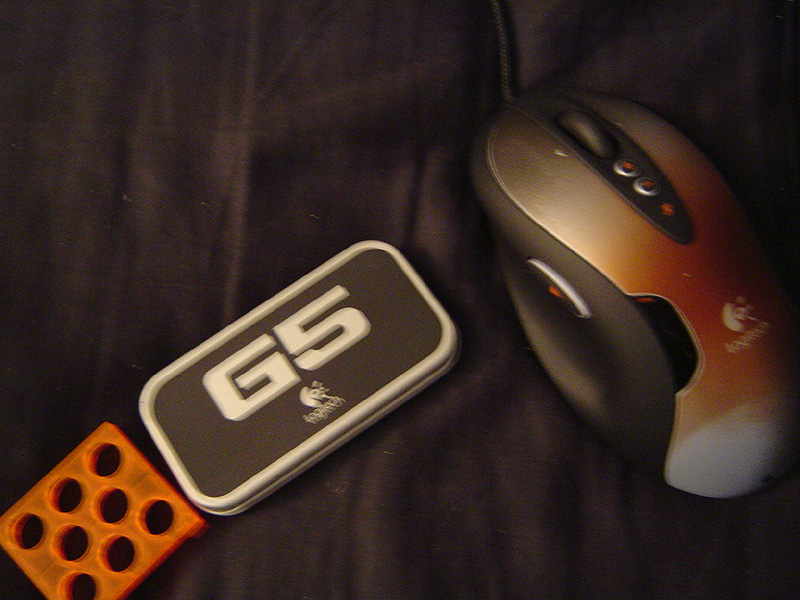 I also got all 6 Game Programming Gems books for X-Mas...these are gonna be some good reading. No more hit-and-miss getting articles off the internet. I now have the full library :-d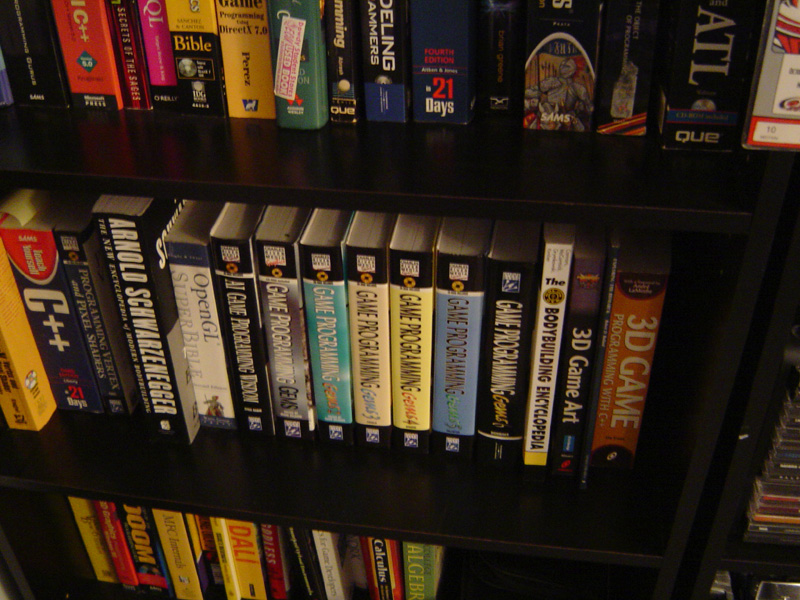 Alright I'm gonna put the 8800 through my little tests :-D To gauge how much faster this is than my last comp. I'll report my findings lol.
- Dan