Well this is good and bad news I suppose...
Bad news first...I'm going to delay the BETA by another 2 months, so [5 months from now].
Now for the good news...
With the whole "birth" of the
Urban Empires
brand recently I've had some good ideas. Currently there is a maximum of 6 people allowed per server. I'm going to change this to allow up to 18 people per server [though only 6 gangs at once]...this could mean 2 gangs of 9 battling, or 6 3-man gangs going at eachother.
The other big idea is to
really
integrate support for custom / user created clans [ie: gangs]. Gangs would be able to challange eachother to battles which would affect global standings [keep in mind there are already global personal stats for each player]. Letting the gang upload their own custom .jpg to represent their gang in-game / on the website...and really just going all out to foster an active community.
I'm currently looking at a 2.5 page to-do list [size 10 font] and hitting the most recent BETA date was un-reasonable. Since this is my first project, just throwing something out there, and patching it up later isn't an option, though some companies do it *cough*.
My goal is to deliver the best product I possibly can, if that means a 3-4 year dev cycle...then so be it. I'm really going to shoot for the moon on this one, and hopefully allowing 18 players per server will take the game to a whole new level.
I'm not sure how "open" I should be with my beta/release schedule but lets just say things have been pushed back an additional 3 months from where they were yesterday.
Also my "doc" has been telling me to stop the 30+ hour work sprint, 6 hour sleep, 30+ hour work sprint....repeat....cycle I've been in...and this will give me more breathing room, and will ultimatly provide a better product, and keep me sane for future games.
To those waiting to play the game...I'll try to release more screens/vids...as long as I beat the GTA IV PC port to market I should be ok :-D
As another side note Josh [AKA Salsa] has been working on some potential box designs/logos for the game...I'm really speechless considering these are the first Mock-ups he sent me.
*As a note my publisher has also created some mock-up box designs but I'm not going to display those publically since I'm not sure if they'd want that.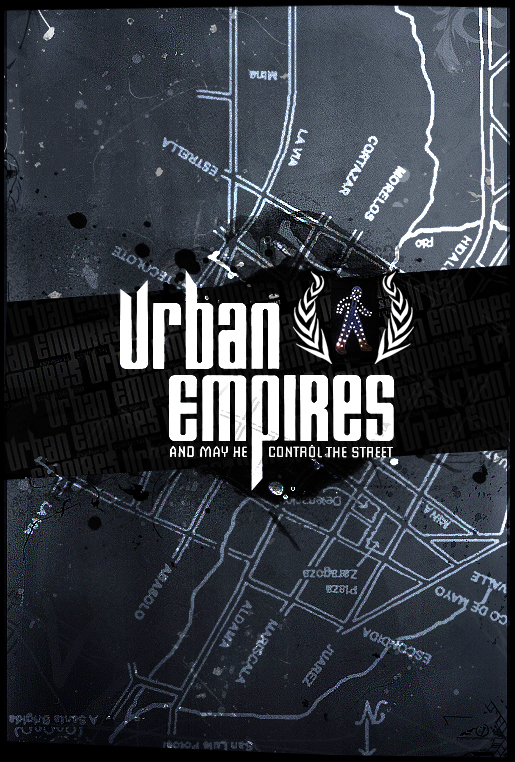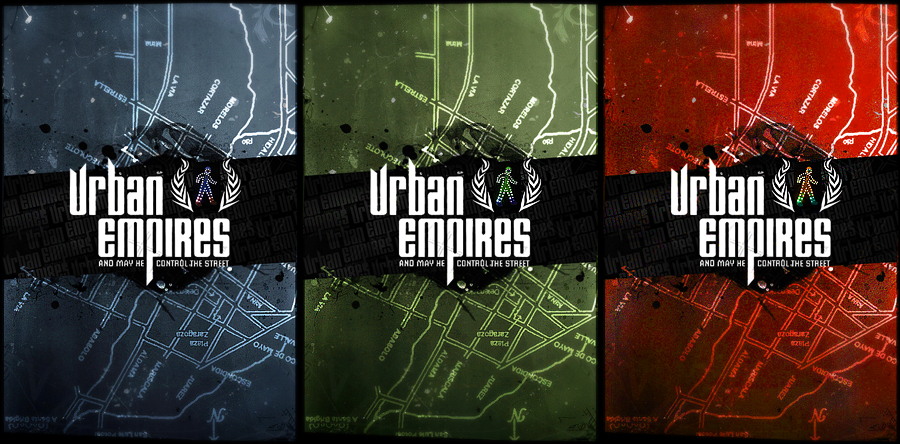 So yea, thoughts, comments? etc? Lay them on me.
- Danny
P.S. I recently updated my site's mug-shot...have a gander...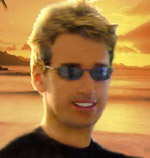 Full 'Bio' Here
Just taken from my 15-minute trip to Hawaii ;-)
I rushed the borders between the shirt & background bleh..most people shouldn't be able to tell. The last pic I uploaded to the 'net was 2 years old & I just got a $100 dollar haircut, tan, and spent ~$2k whitening mah teef and gettin' em all purdy..so why not :-D
Send your love letters to prettyboy@radioactive-software.com ;-)