Small Update....
*In Dr. Evil Voice*
Ladies and gentlemen welcome to my secret underground lair.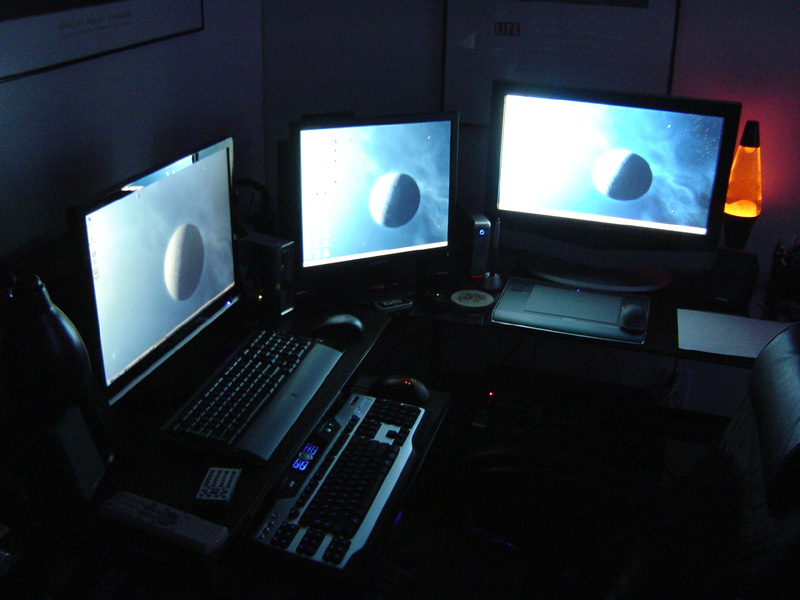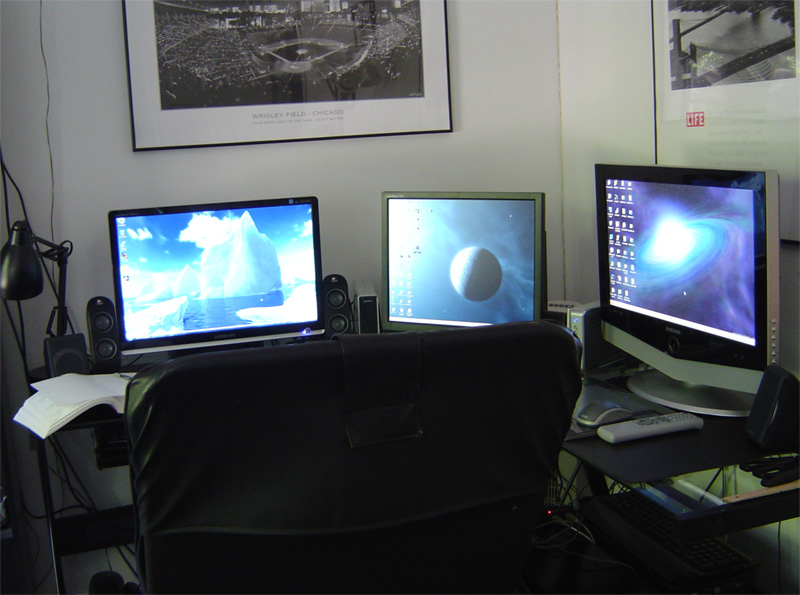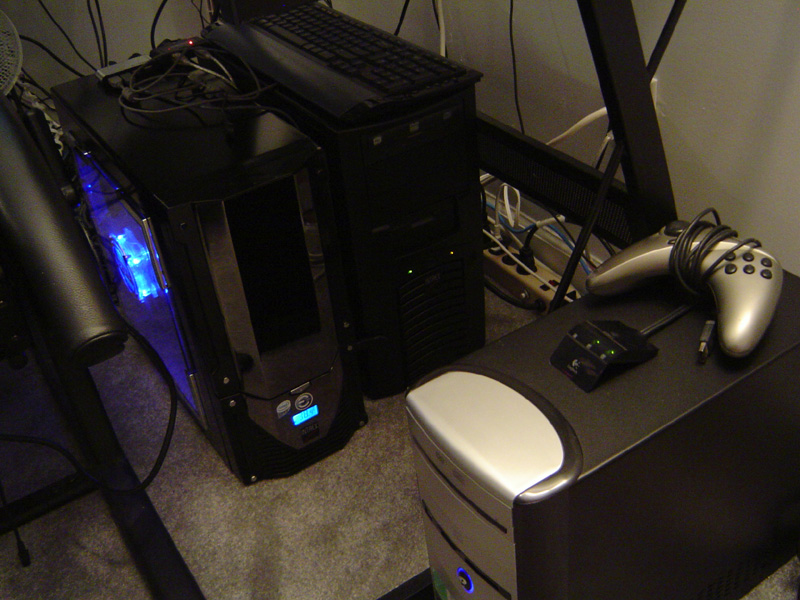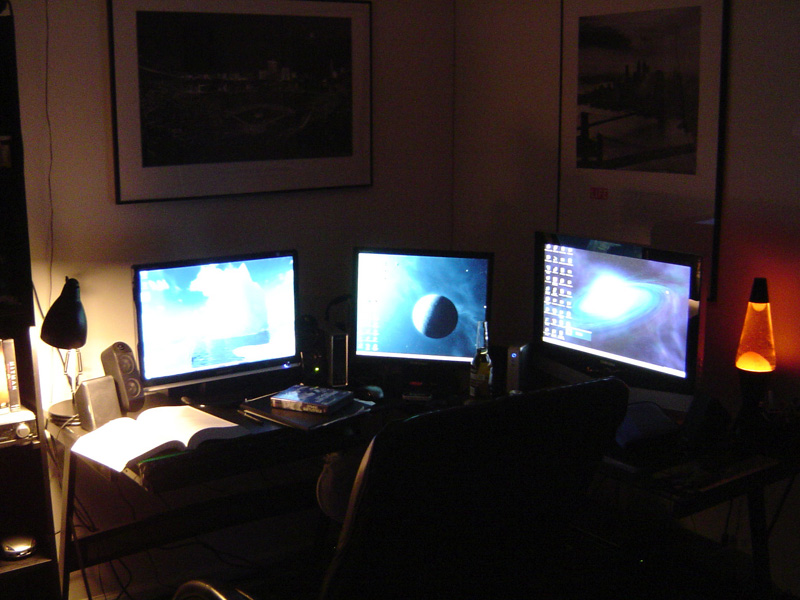 Yea this is basically so I can test the new 18 man servers locally [instead of the old 6 clients per-server setup]...I had to get another rig for my "work area". I also have a office w/3 comps in it and a T1 line which handles all of the servers. This stuff is just for testing the clients.
I guess I'm going to throw together a "ghost" client mode where no textures/sounds are loaded, and cars/people/objects are represented by bounding boxes. I can run 6 ghost clients on each computer, I should be able to test 18 man server functionality right here.
2 of those computers are loaded w/2 GIG of RAM and DualCore @ 2.4GHZ and they each have a Nvidia Geforce 8800 in them. The other computer is alright it's got a 7600GS 512MB + 512MB of RAM...but yea I just dropped $2k to get another beastly machine so I should be able to test all functionality from here now :-)
Plus I now have Vista, and games like Test Drive Unlimited / Battlefield 2142 look amazing @ the native resolution of this new 22" monitor[1680x1050]...the desktop / "Areo" looks freakin' awesome though. I love the blurring around the edges of the window...
Game-wise...I'm still waist deep in designing the database/website/account backend...should be done in next few days...I'm having to learn PHP / MYSQL whilst implementing this stuff...I have a few thousand lines of code in already and it doesn't look like there will be any showstoppers. I've already tested it w/12,000 accounts, and I have a Win32 managment app that I run to handle everything behind the scenes.
Anyways...Back to work :-)
- Danny