Main Menu / Alley Scene / Video
I'm starting to get back into development on the game engine / game client. I've been spending a lot of time on the database / account aspects. I'm still working on those parts but I'm going to start integrating all the account stuff into the client.
I have plans for a 'global lobby' where you'll be able to search for available servers, see who/how many players are online, message other players to setup matches, and handle all the user created gang stuff.
Anyways that's a different story. I'm also working on the game's website which is 90% done.
As a little warmup exercise I decided to use the rendering path used for basements / illegal businesses and create an alley scene which will be in the background @ all times when you're not actually playing a game. I was thinking I'll have civilians / cops / traffic cars driving by randomly. It should look pretty cool.
I've recorded a video and uploaded it here -
VIDEO DOWNLOAD 18MB .MPG
Preview Image - Click to download video -

Here is an image of the final setup...It'll probably be tweaked some, we'll see.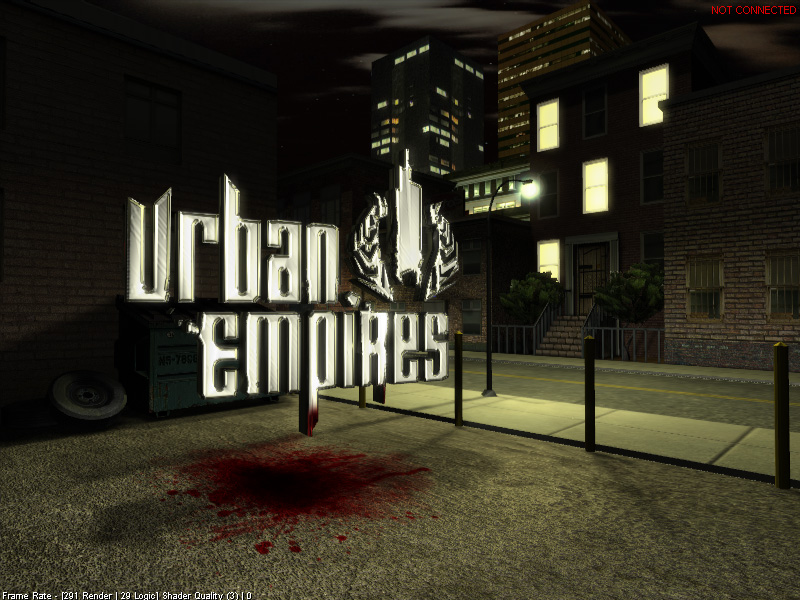 Here are the steps of creating the alley scene over the last day or two...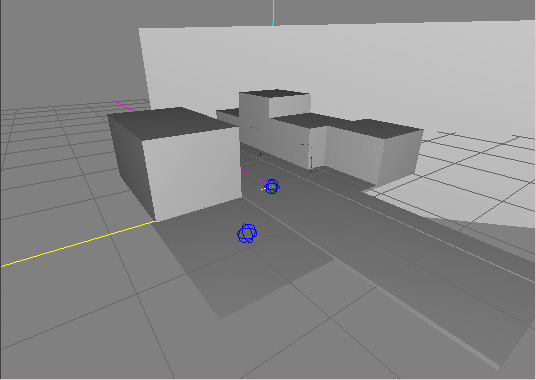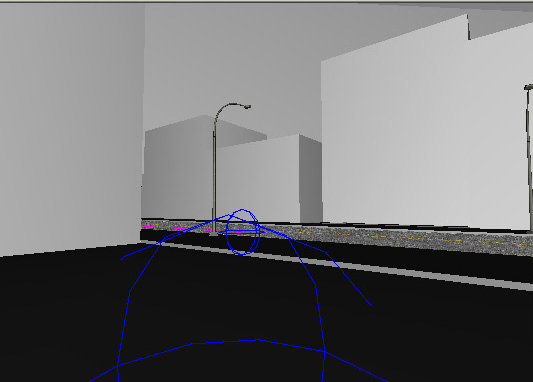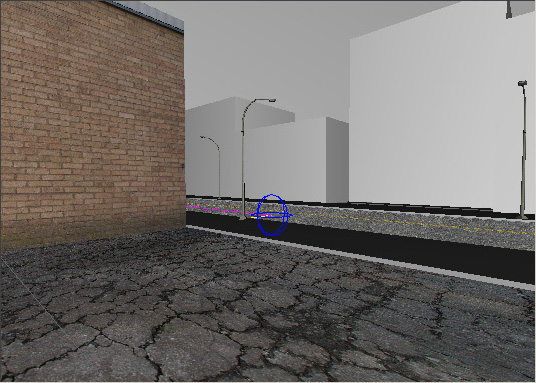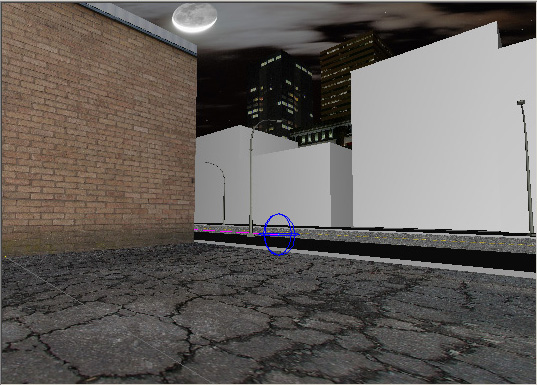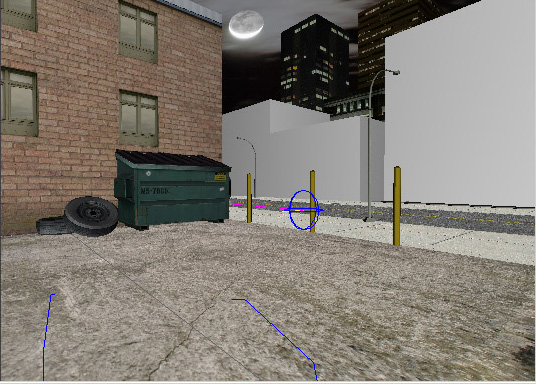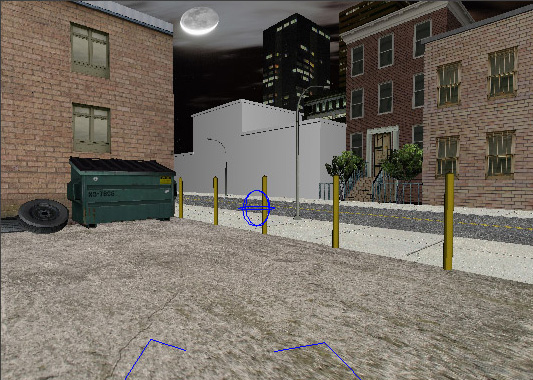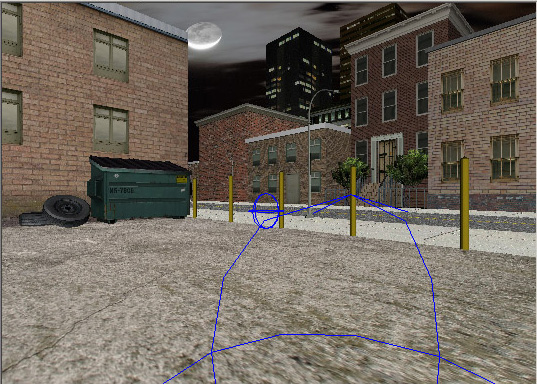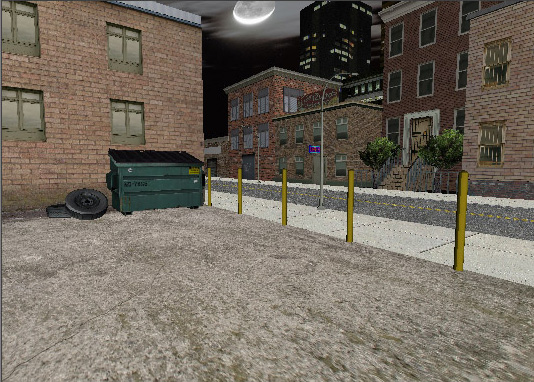 Lightmap test...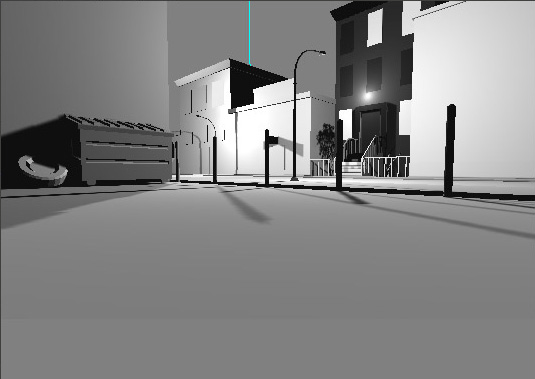 Logo test...it's interesting I converted the logo created by Salsa into a 2-tone bitmap, then used a program called Font Creator to create a .ttf font containing the logo, this way I could use Milkshape3D's "Create geometry from font' plug-in to import the logo...it worked out pretty well.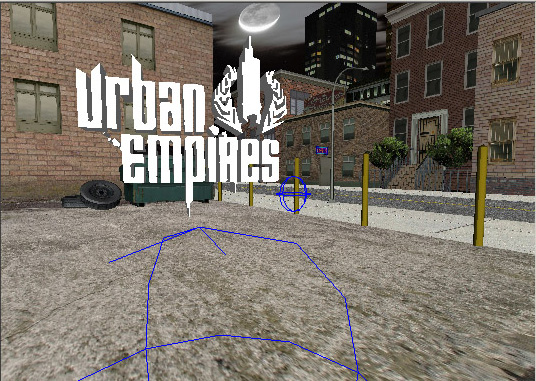 Then I started experimenting with different lighting setups...I was certain I was going to go with something w/ red in it...though it turned out that it didn't look that good [as you'll soon see].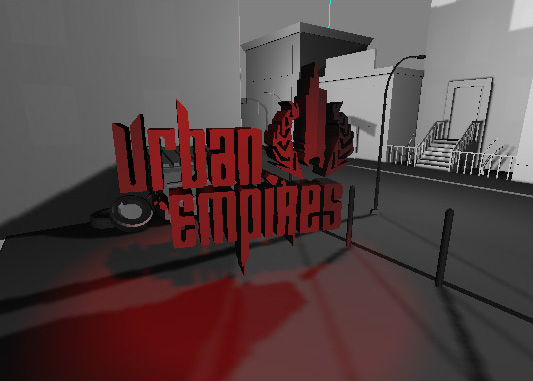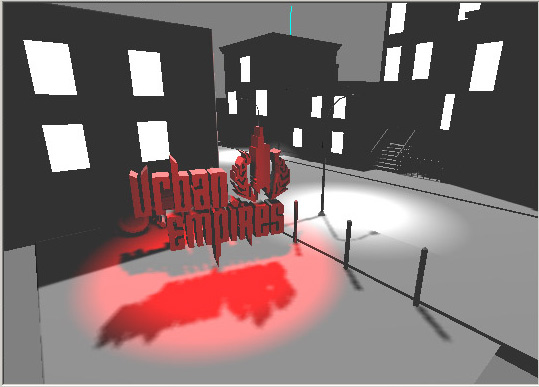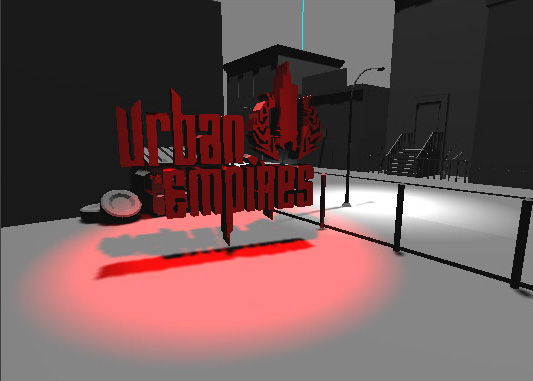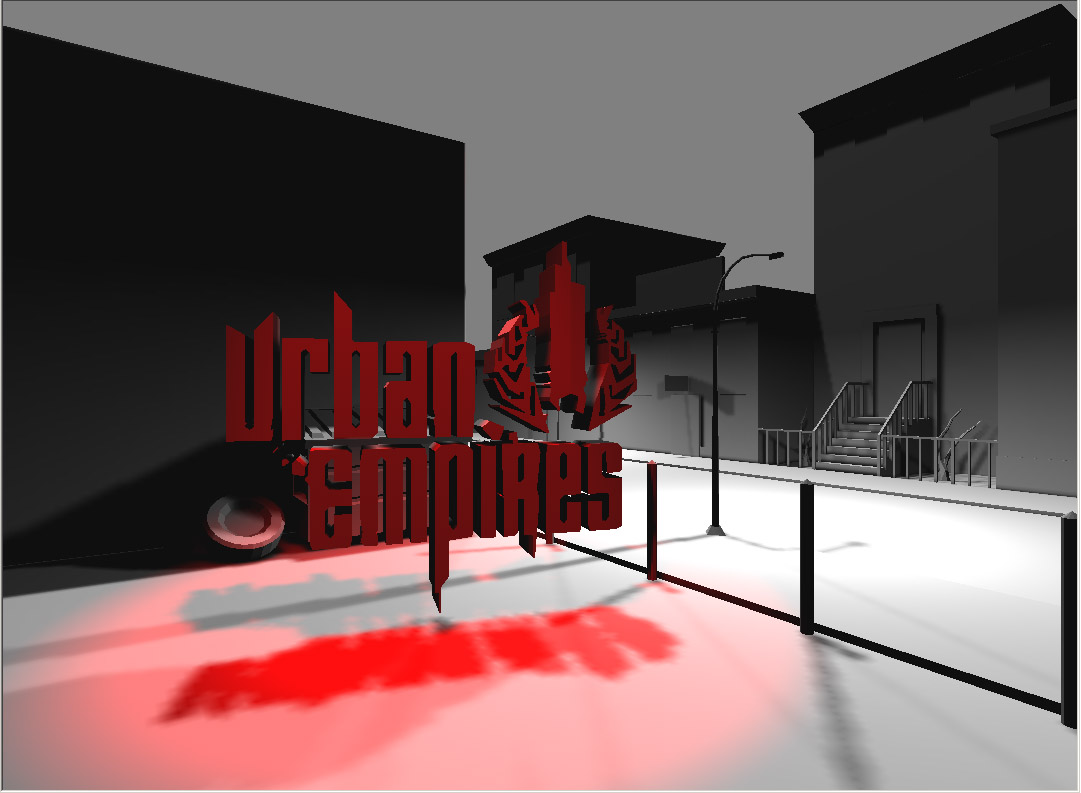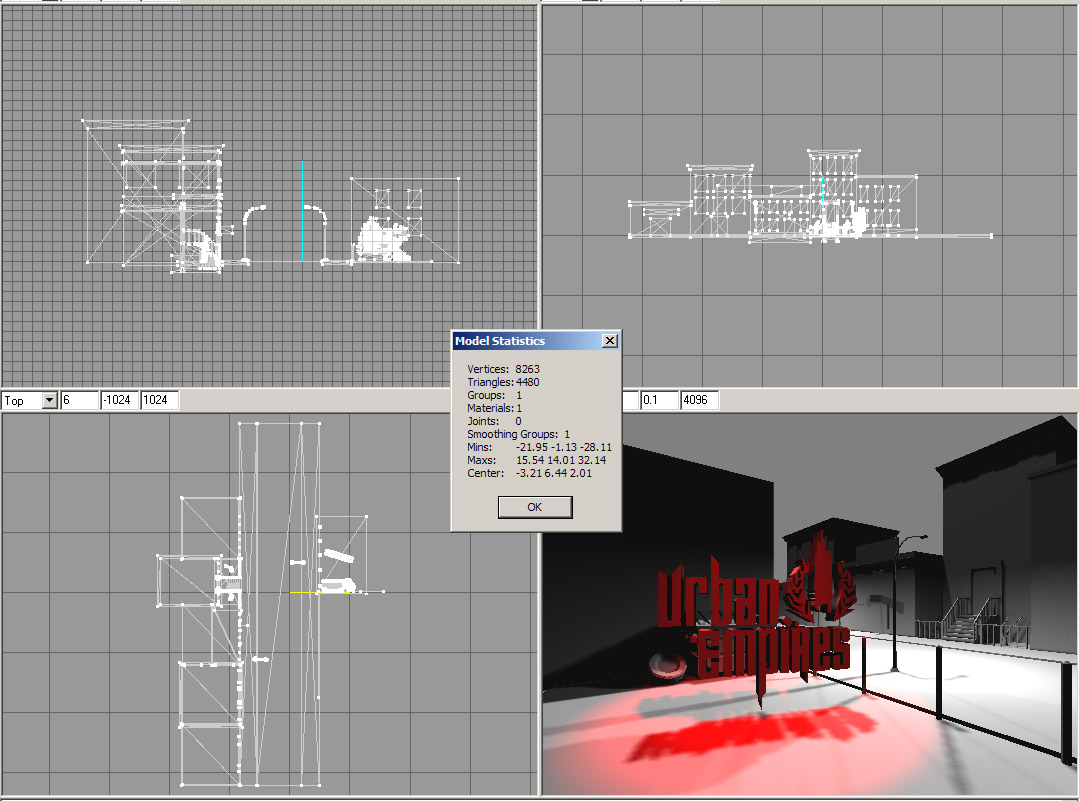 Inside 'Light Map Maker' a free program I use to generate the lightmaps.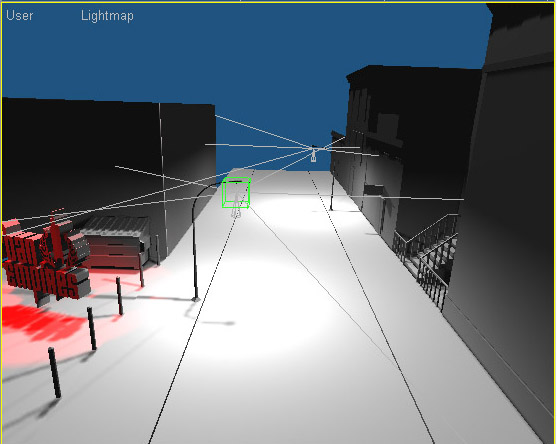 As you can see the red-light didn't look at that good [this is just ModelTexture*Lightmap, nothing else].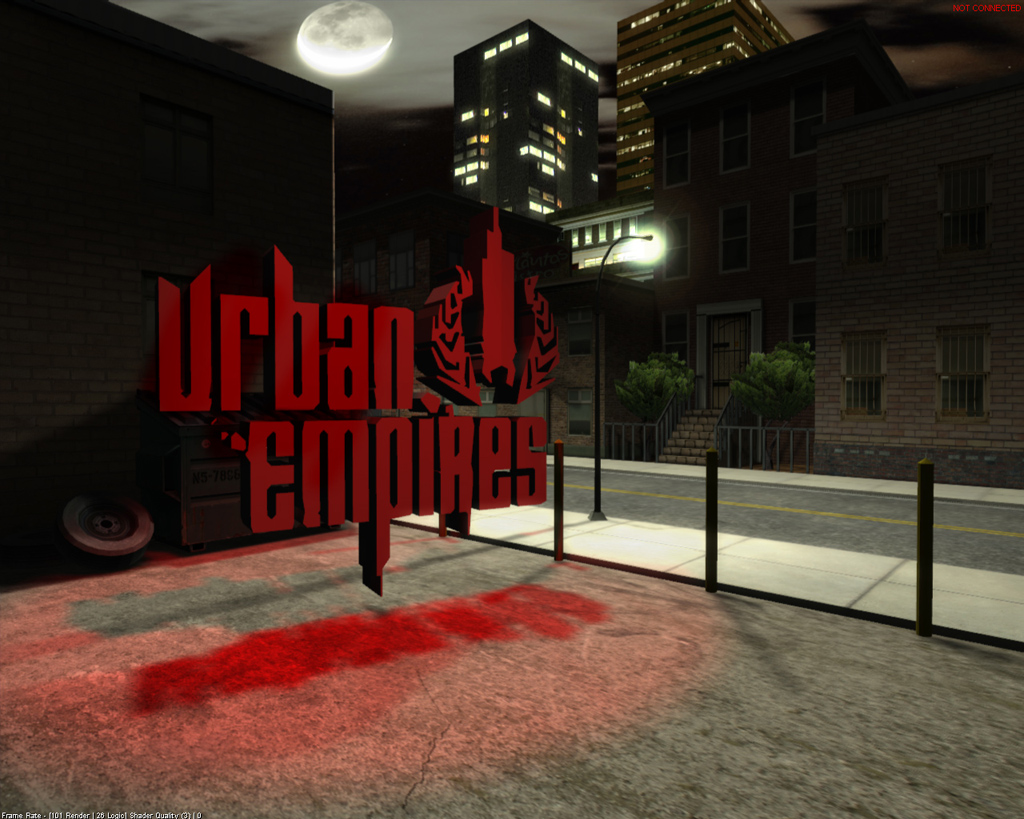 Yea, hand painting the lightmaps for the trees was fun...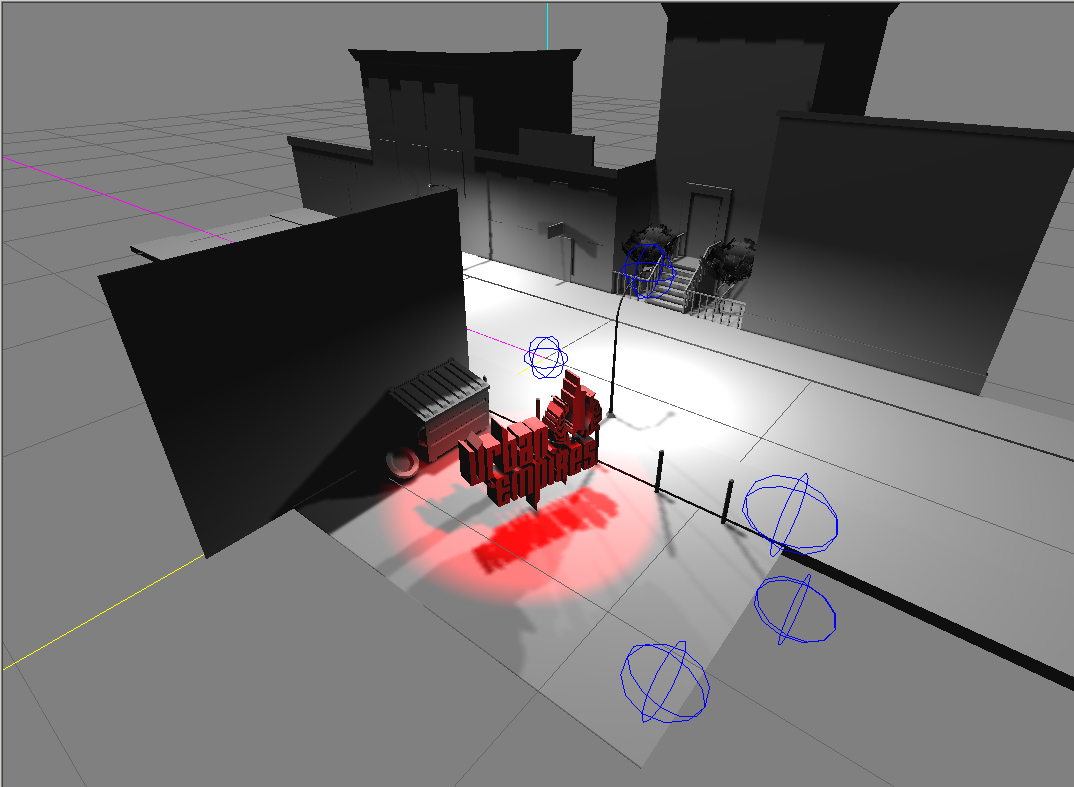 Again you can see the red isn't working out as I'd hoped...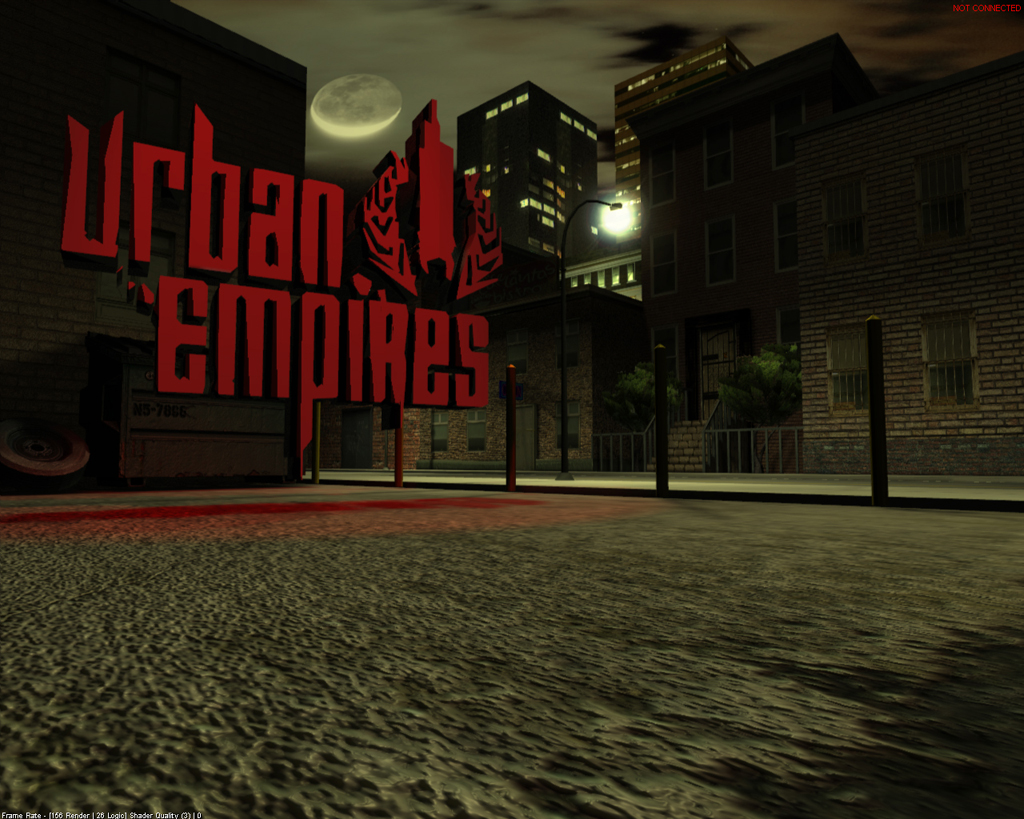 I'm much happier with this look...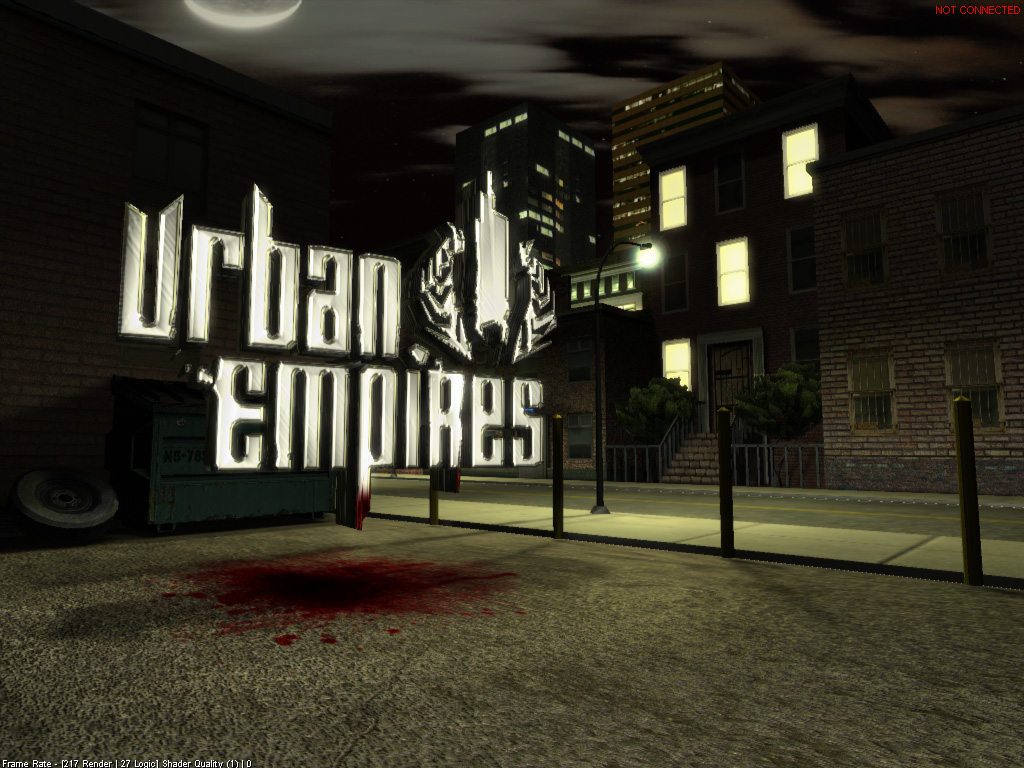 And here are some 'spare' parts of the scene...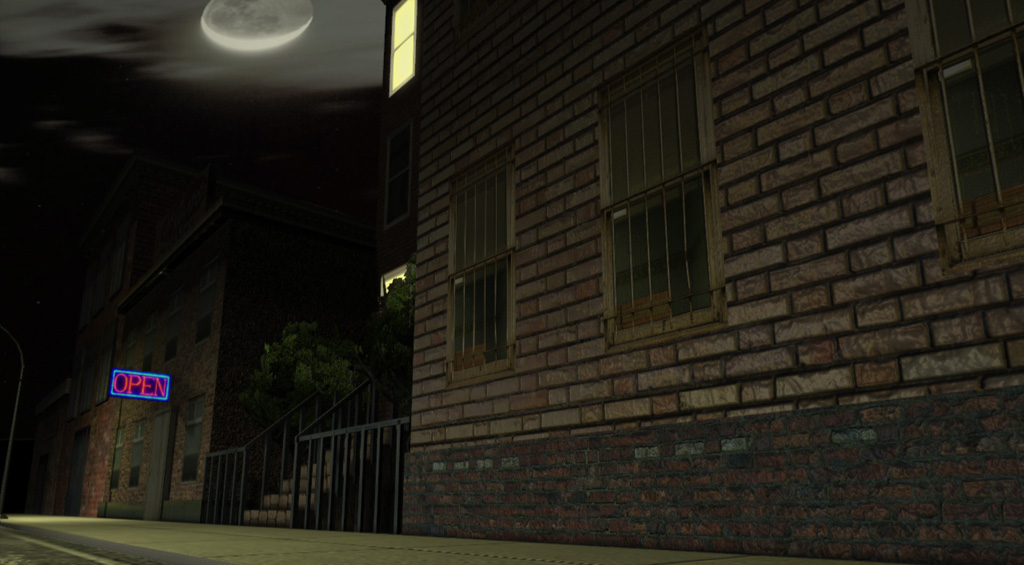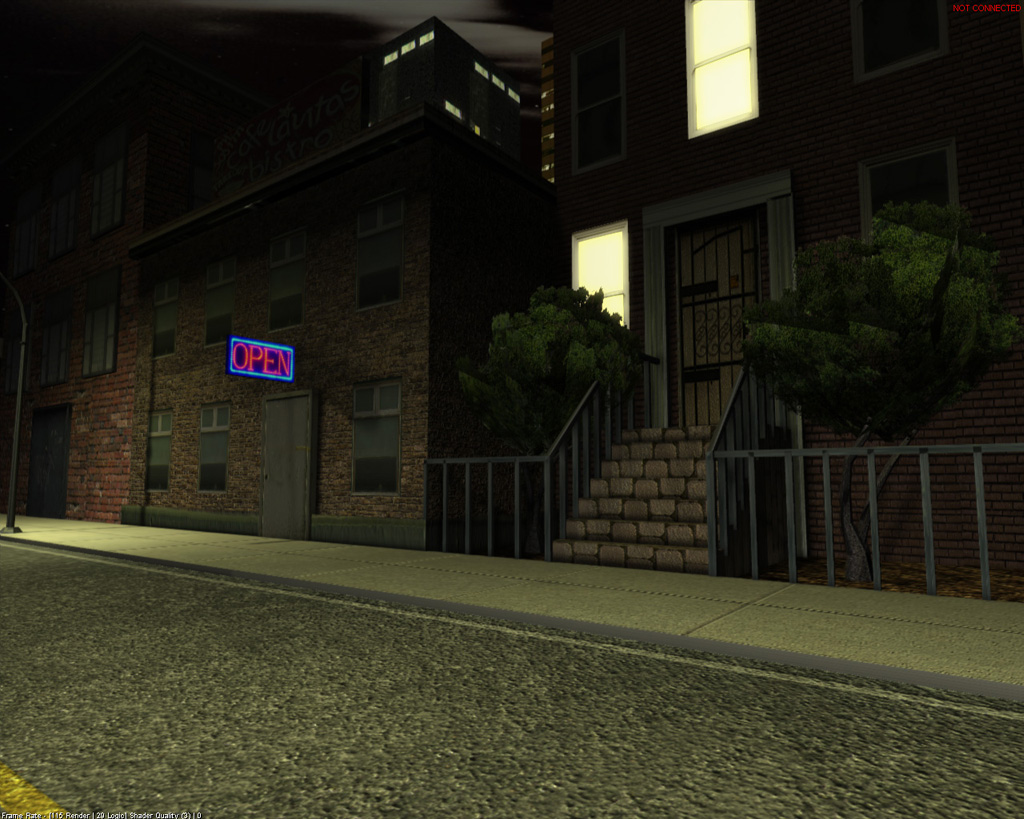 That's all for now hope you found that to be interesting [grin]. Any comments are welcome as usual. Download/Check out the video above!
- Danny