Another Work-In-Progress Video of Menus
I just got the skeleton of the 'Global Lobby' put together, and the new "Server Finder" window which is waaayy better than the last, and is easily extendable [sorting, etc.].
The video goes from Main Menu -> Global Lobby -> Server Finder. You'd just have to click "Join Server" to enter the selected server [either the lobby, or as a spectator if the game is in progress].
Also since the last video, I've added a slight camera movement, and a slightly animated light to spice things up a bit.
Here is the video download link -
Menu Work-In-Progress Video (16MB MPG)
Click the preview image to download -

If you watch the video you'll see the transition from the Main Menu -> the "Global Lobby" I'm thinking I should probably create a new scene for the global lobby. Something along these lines -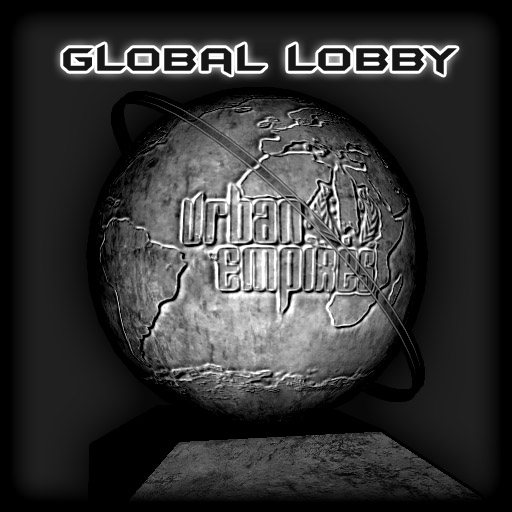 Obviously the scene would be fully 3D, either in a city scene, or a dark "Tron like" scene...for now though I'll probably just use the same alley scene I'm using for everything unless I get "inspired" :-)
I should have more progress on the Global Lobby tommorow and in the coming days...I also have to re-do the client-side game-server lobby to account for the new 18 man servers. So much to do, so little time :-)
Also I'll be showing my game @ the upcoming DGXPO game expo here in Raleigh from June 22-23, so if you're in the area stop by my booth and take the game for a spin :-)
- Danny