User Created skins & 2 new screenshots
I'm contemplating allowing gang [in the user created clan sense] -specific skins to be uploaded to a central server to be used in multiplayer matches.
It's really quite easy to create skins since no detail needs to be in the actual texture, just color...so you can just use flood fill and pretty much anyone can make a skin.
Template -
Example skin created by Arular -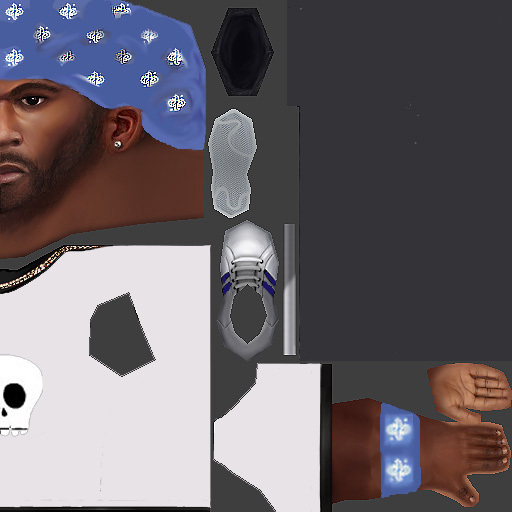 It's very easy to add new skins to the game, I'm contemplating making it an actual feature...
Anyways, This has forced me to post some in-engine shots...you can see the work in progress on the terrain / dynamic grass system.
Arular made a pretty good skin...here is how it looks in-game...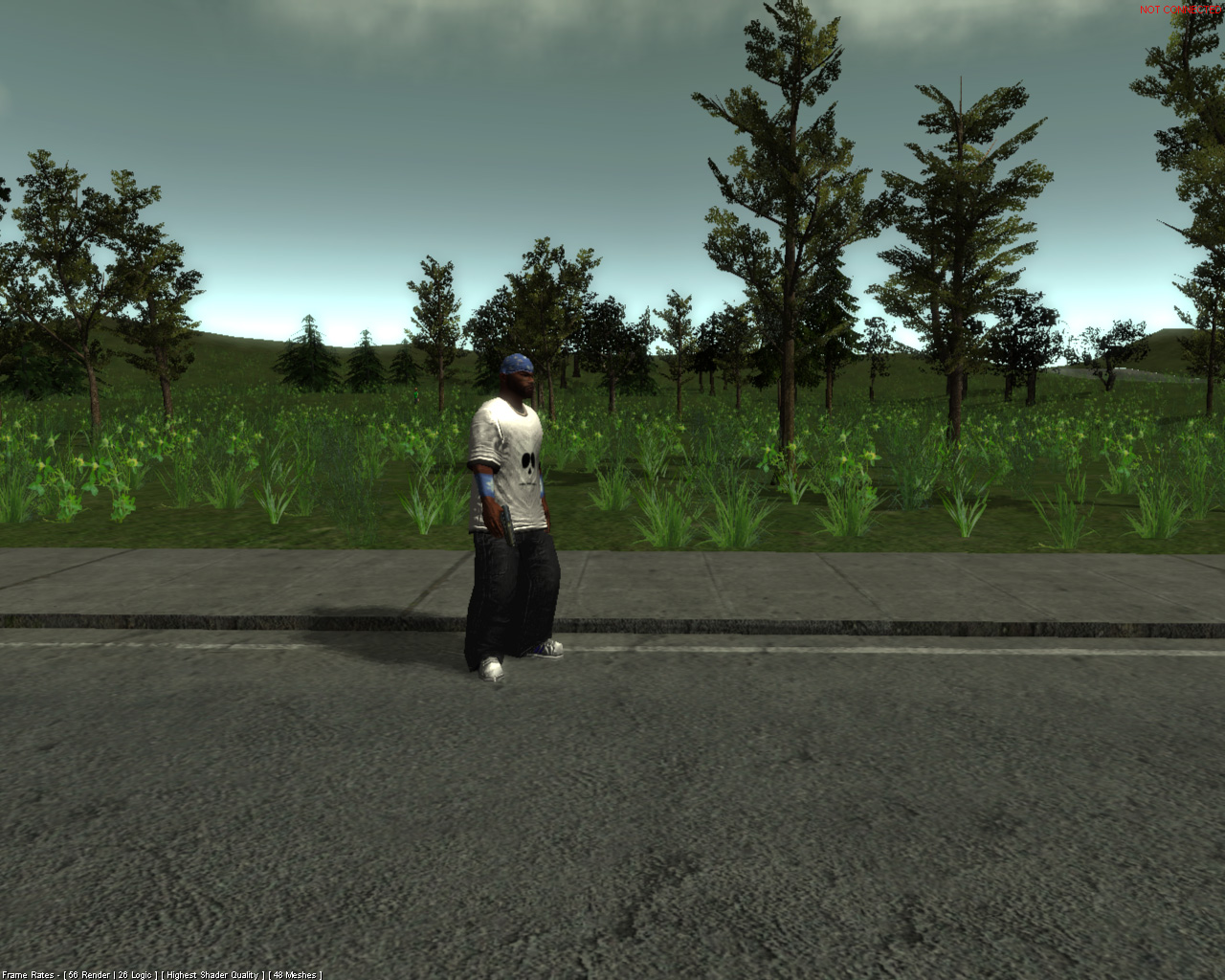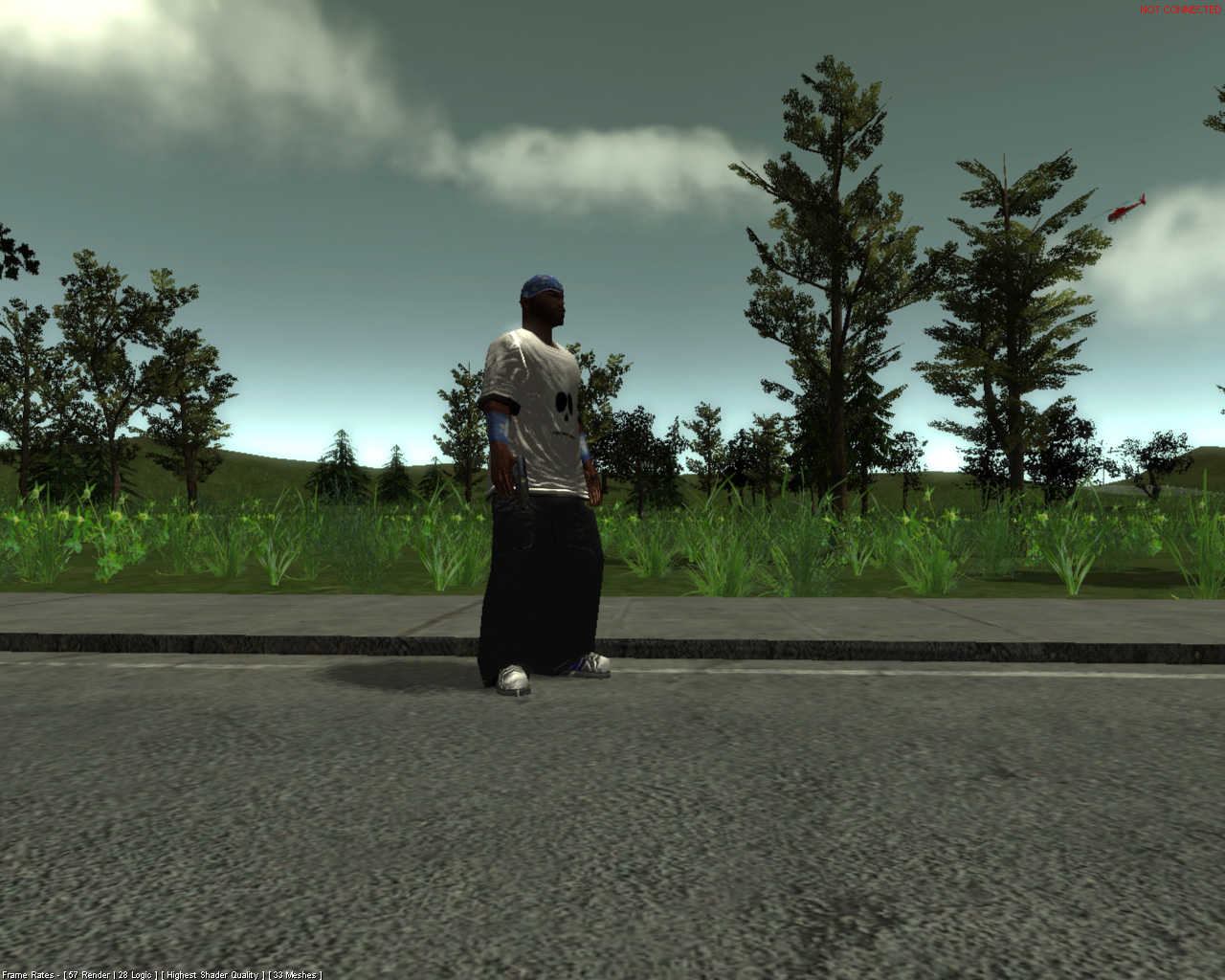 What if you had to choose a gang specific skin @ the beginning of each round...ie: you first choose Black, Italian, Latino...then you choose a skin for your gang. This will allow user-created gangs to have original skins since they'll have to choose a gang type which will never change, and they could then create a custom skin for that gang, instead of having to create 2-3 skins for each body type.
hmmm....