First Entry
We are starting the log of the development of the newest game we are creating. It is an action RPG, where you take the role of the badguy, an orc. The player is to raid villages and attack humans. I am almost done with the begining of the map system, walking and scrolling through different maps. Nizzate is working on test animations for the orc main character and some forest stuff.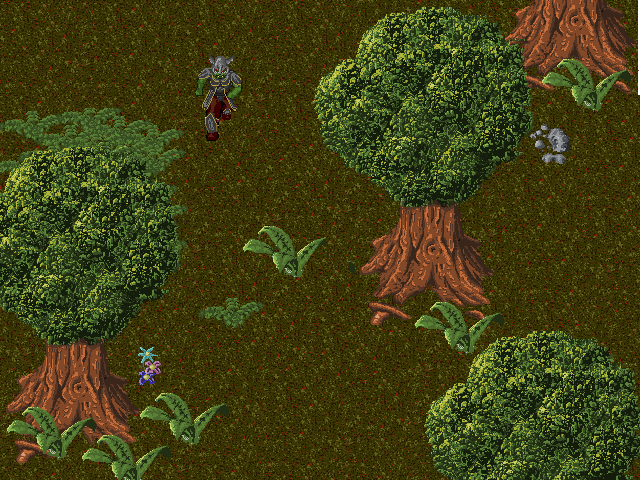 Still a work in progress.
There is still a lot of stuff we need to decide, like the name of the game. I was hoping to be able to start the fighting system tomorrow, but I still have a lot to work on with the maps. It is taking a lot longer than expected.
-HCR