New Car Prototype...
As I noted in my previous entry, I'm having all of the art assets re-done at "next-gen" quality...I have some teaser images showing the geometry quality differences between the old cars, and the new cars.
I have 16 unique cars in the game currently, when the "upgrading" is done, I'll have 24 unique car models.
This prototype car will serve as the base for the Police Car / Taxi / Sedan in-game [that only counts as 1 car type].
In addition to re-doing all of the vehicles, I'm also working on getting 7 gangs created @ high quality. Check out my last entry for the whole list ;-)
But yea, I made two mistakes with this game...I had the art assets created @ the beginning of the project [2.5 years ago], and I picked a ambitious design. I'm not going to sacrifice the visual quality or my vision for the game...so work goes on :-)
Anyways here are some images...my "car guy" rocks, excellent use of geometry, I would have put the polycount somewhere around 8.5k-9k triangles, he got it down around 7000 which is impressive for the quality. I can't wait to see the other 20+ vehicles :-D
These are not renderings, they are in-editor shots. I'll post some pics of it textured in the coming days, as well as some in-game shots. I have to write a sexy new shader for these new cars :-)
Here you go -
Quality comparison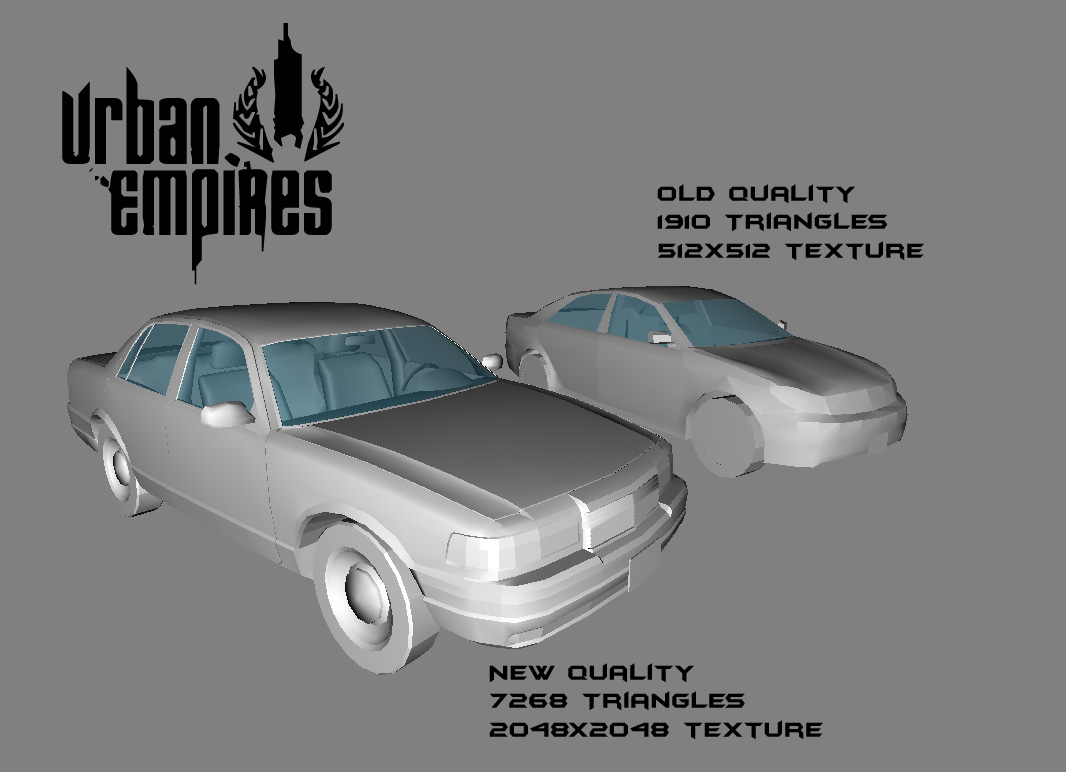 Some wireframes to show the polywork...very nice.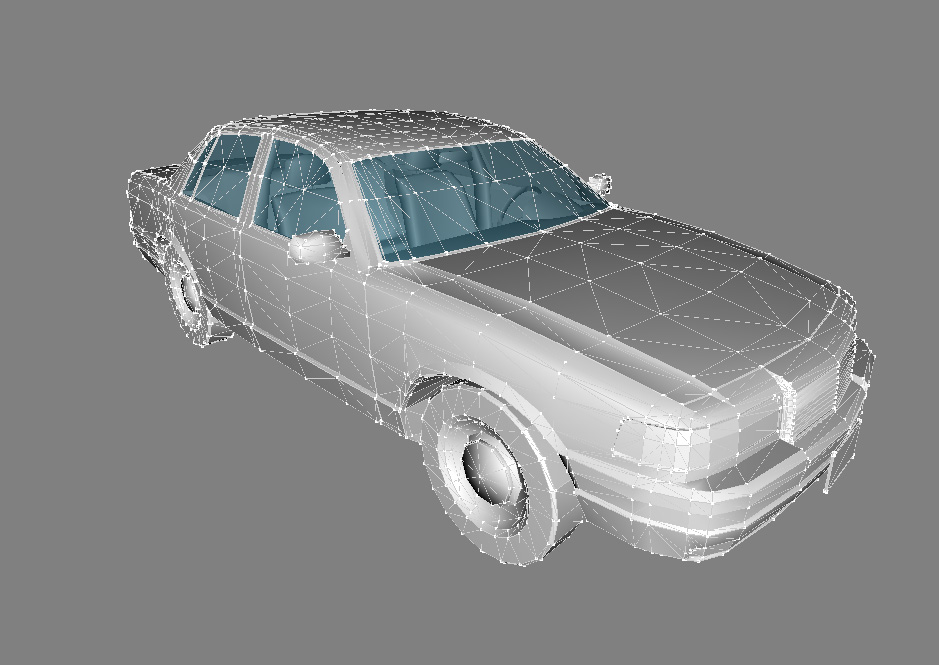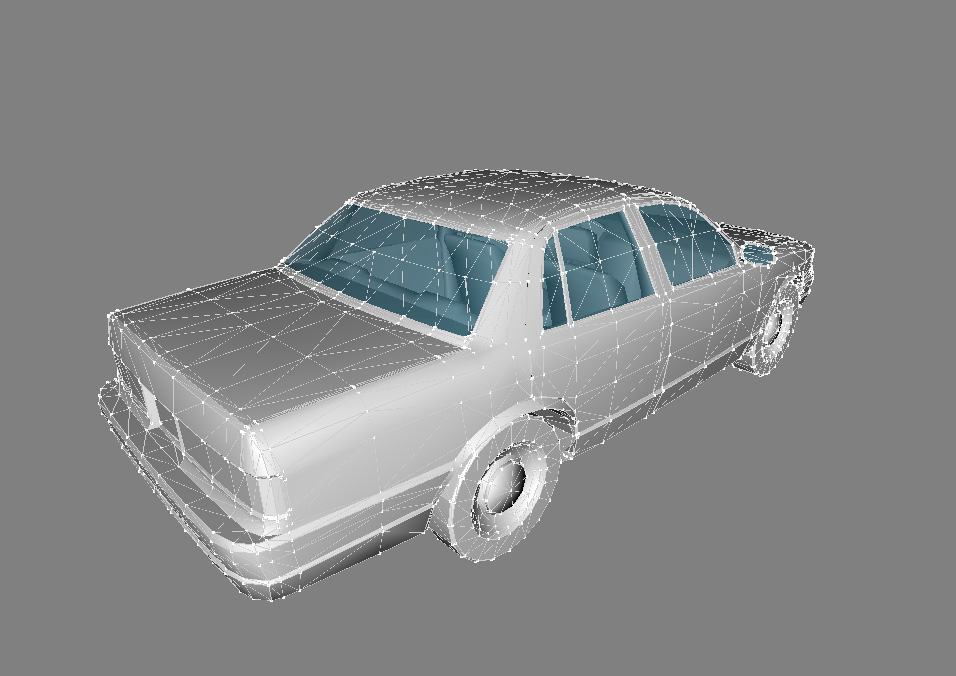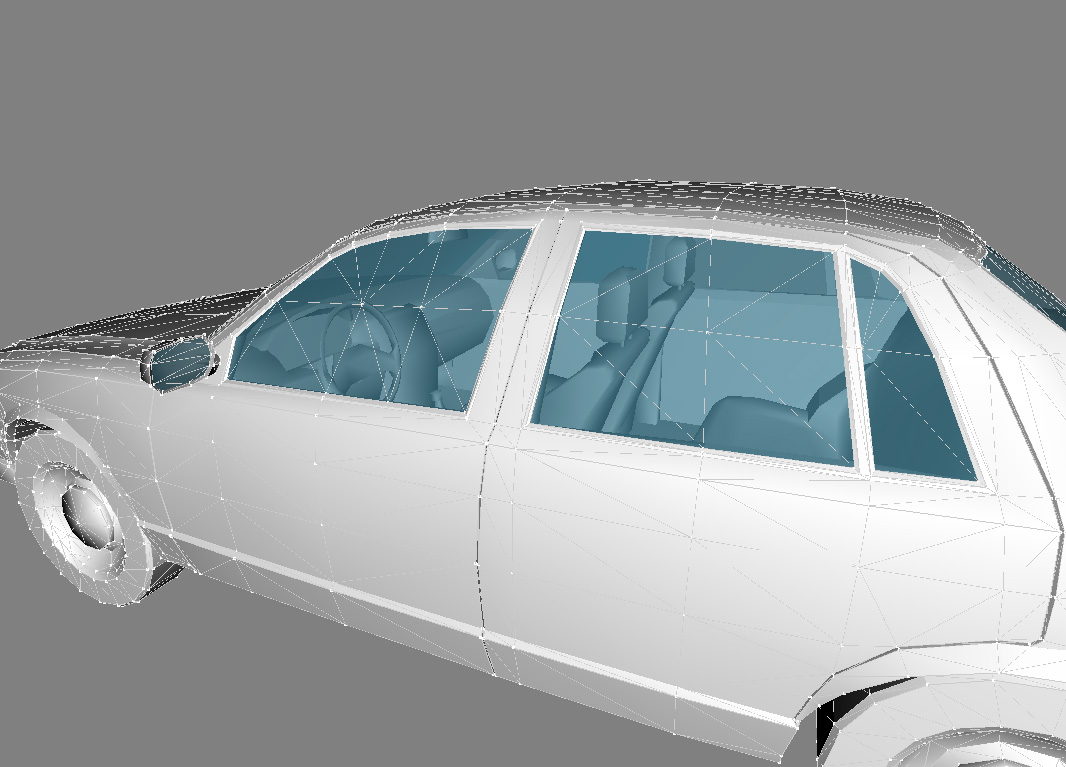 Oh yea, I'm also re-writing the network architecture, and switching from Newton -> Ageia PhysX.
- Danny