Annnnd I'm back
Entry posted by Gaiiden ·
107 views
So much for staying away for a week or two right? [wink]
Anyways I'll make this quick. First off, I was doing my weekly check for cool new Yahoo! widgets and guess who's got one of his widgets spotlighted? None other than TANSTAAFL himself!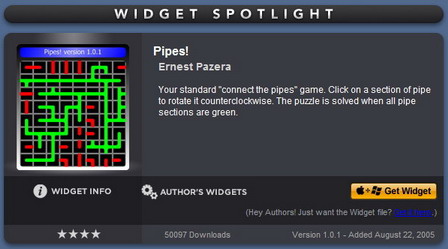 Very cool. Second, be sure to stay on top of Kelly Murdock's
SIGGRAPH 2007
coverage if you're a graphics fan. He sent me his first report earlier today, but through out the week I'll be receiving more stuff from him and updating that article with it. I'll keep a time stamp on there so can tell if it's been updates since you last saw it. We have a crazy review week coming up so if it gets pushed out of the top 4 I'll just delete it and re-add it so it pops back to the front again.
Finally, we at long last have a publicly available organizational chart thanks to sites like
cogmap
(and
OrgChartWiki
, tho I decided against using it). Click the image below to go to the full chart. You may be wondering what exactly a Community Manager is huh? Well Sean (Washu) and I are still working that out - and it should be noted that Washu is just the "acting" Community Manager at this time. I'll post more on this role as soon as I can. Also please note that this chart is still under construction! We have listed here the major players at this time, we'll be getting into more detail soon.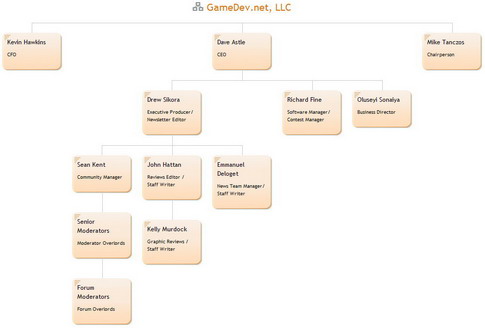 Well, like I said - short and sweet. More goodies as they come!