Roadster - Work in progress #1
Here is the latest image of car #2, the modern roadster.
The car is still not finished...the interior is temporary, there will be side exhausts, and roll hoops behind the seats.
I love the detail on the wheel rims also the detail on the rear tail lights.
I see this car in-game with a 2-tone paint shader...I can't wait to get delivery of this one. I'll post more works in progress as they come in.
Sorry about the slightly blurry .jpg, that's how my artist sent it to me, it's kind of a tease I suppose heh.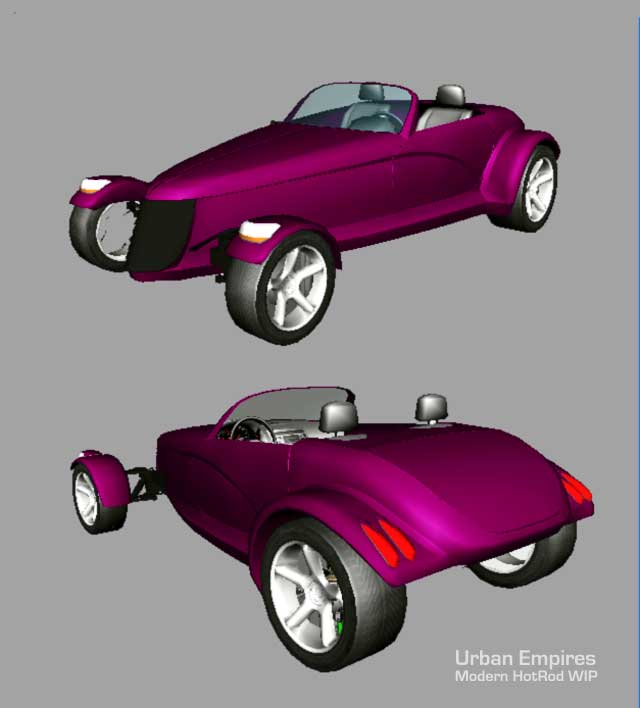 I'm also working on all kinds of things engine wise...hope to have some in-game screens soon. I have the character models setup for full facial animation HL2 style...also the first run and idle animations for the Russian. After a little bit of pain I have everything exported into a .x file my game can load, and things are looking real good. Expect some in-game screens soon.
I've been playing with FX Composer 2 as well...it seems that it'll load up these new .x files just fine, which is great. It's a huge improvement over FX Composer 1 in so many ways, I could go on for paragraphs about the many ways it is superior, but I'm sure there's an article about that somewhere lol.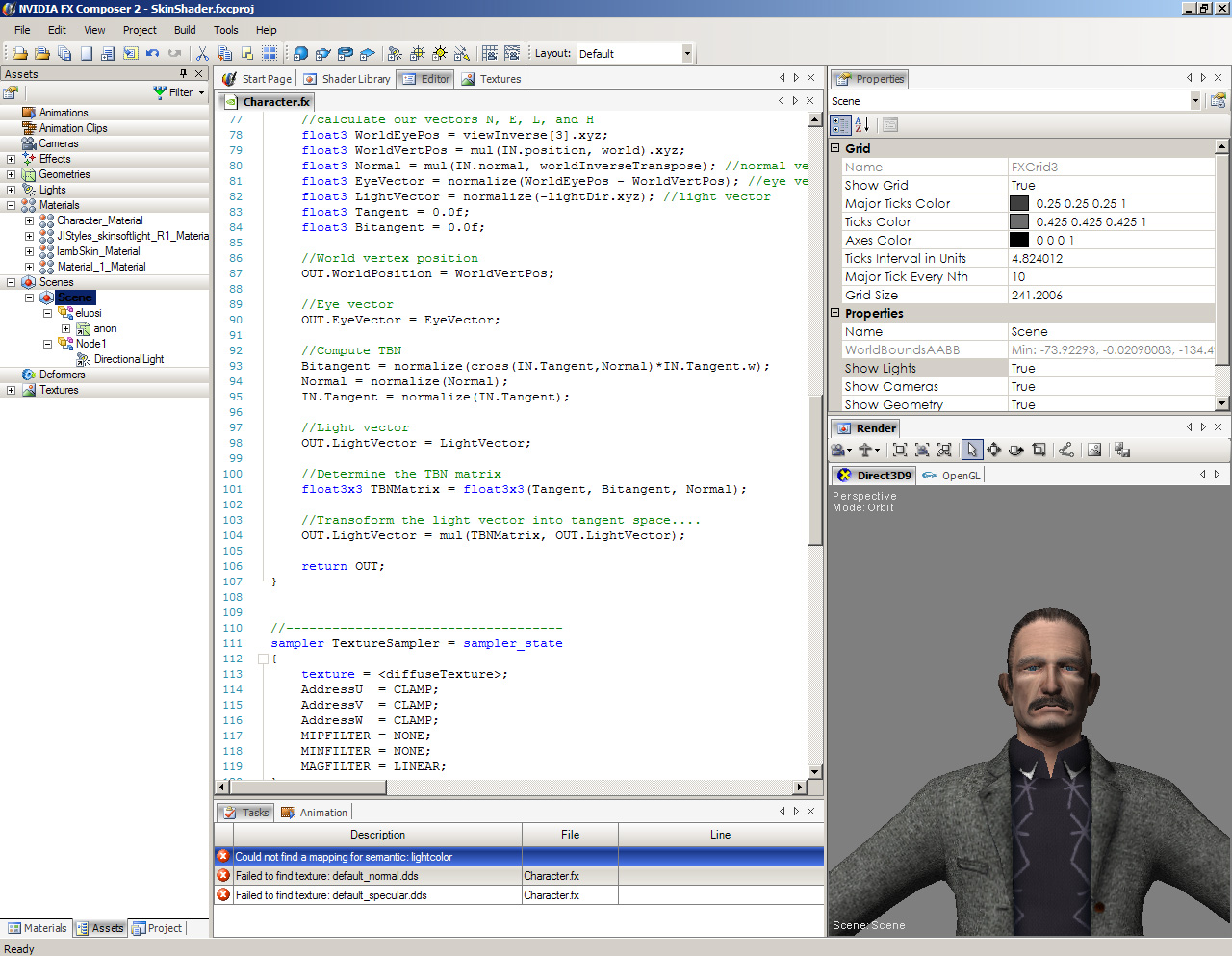 Also here's my latest photoshopped avatar...yea my face just got back from vacation in the bahamas. This is what happens when I fracture my toe and can't hit the club....I photoshop myself in exotic locations.
*sigh* I'm such a nerd.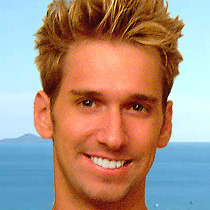 I'm gonna stick with the whole seasonal avatar thing, ya know...put a Santa hat on in December, maybe an easter basket in the mouth.
- Danny