4 new character models + 2 new guns
Yay, more new artwork. These are using my own shaders, I'll post the preview images I received from my art studio down below.
These are the newer versions of the models. Some things have been modified from the older screens.
Enjoy.
Comparison between old artwork and new artwork.
The remarkable thing is my artstudios ability to emulate the old model, and just make a 'next-gen' version of it, which is exactly what I asked them to do.
Sort of an homage to Asorson's artwork, all his player models are being next-gen-ified.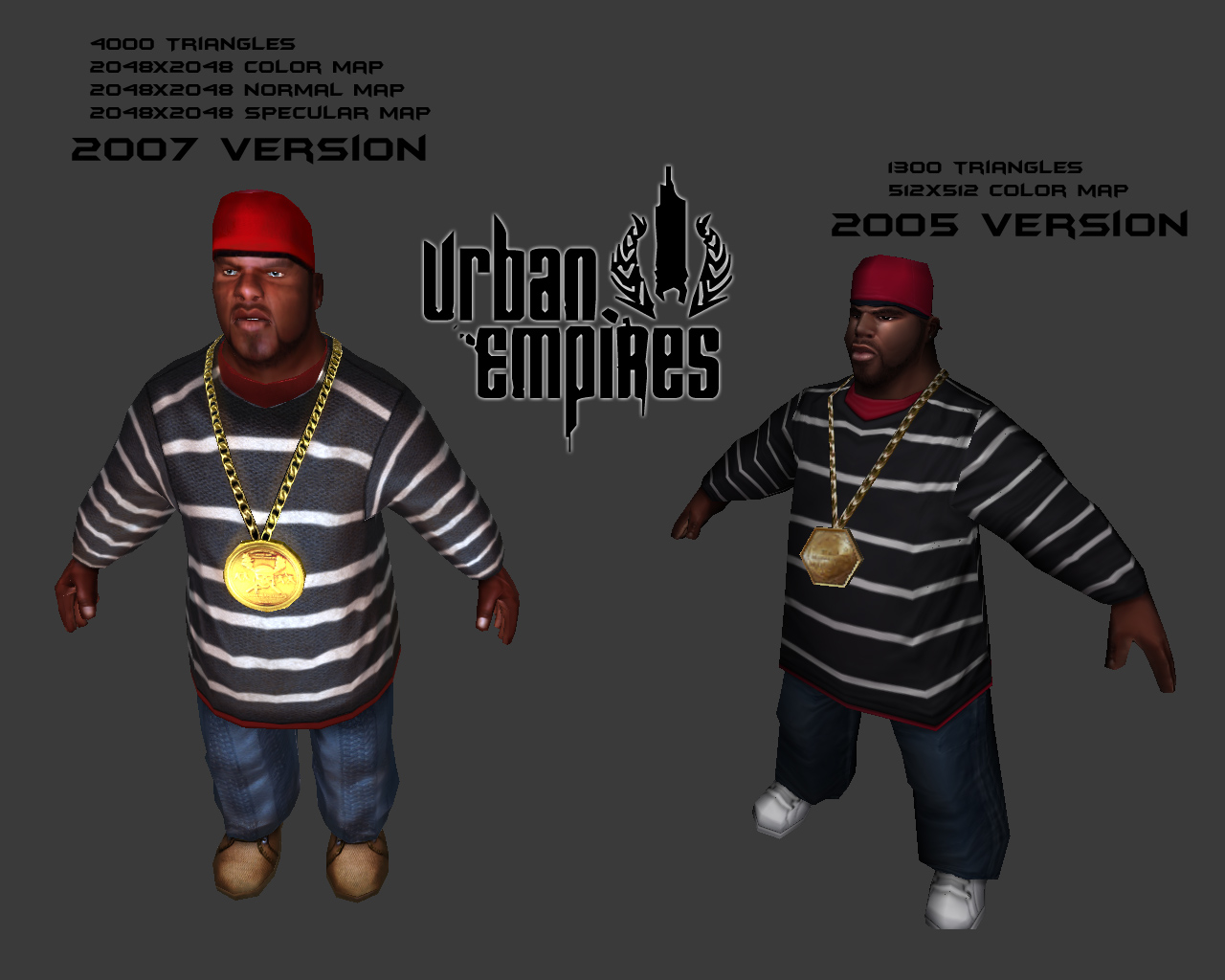 This guy just looks fucking badass.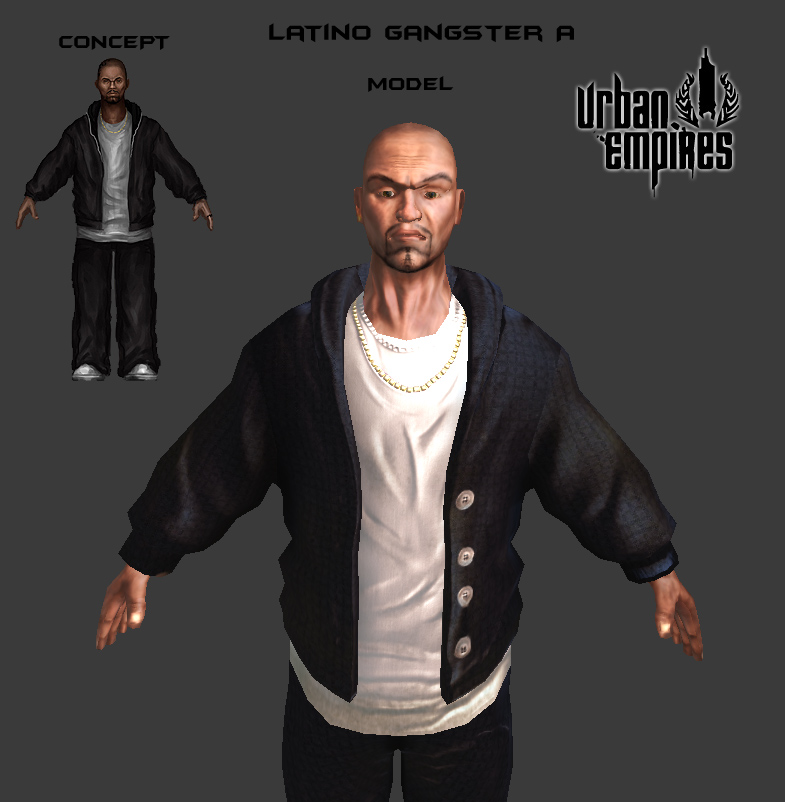 Another Italian gangster...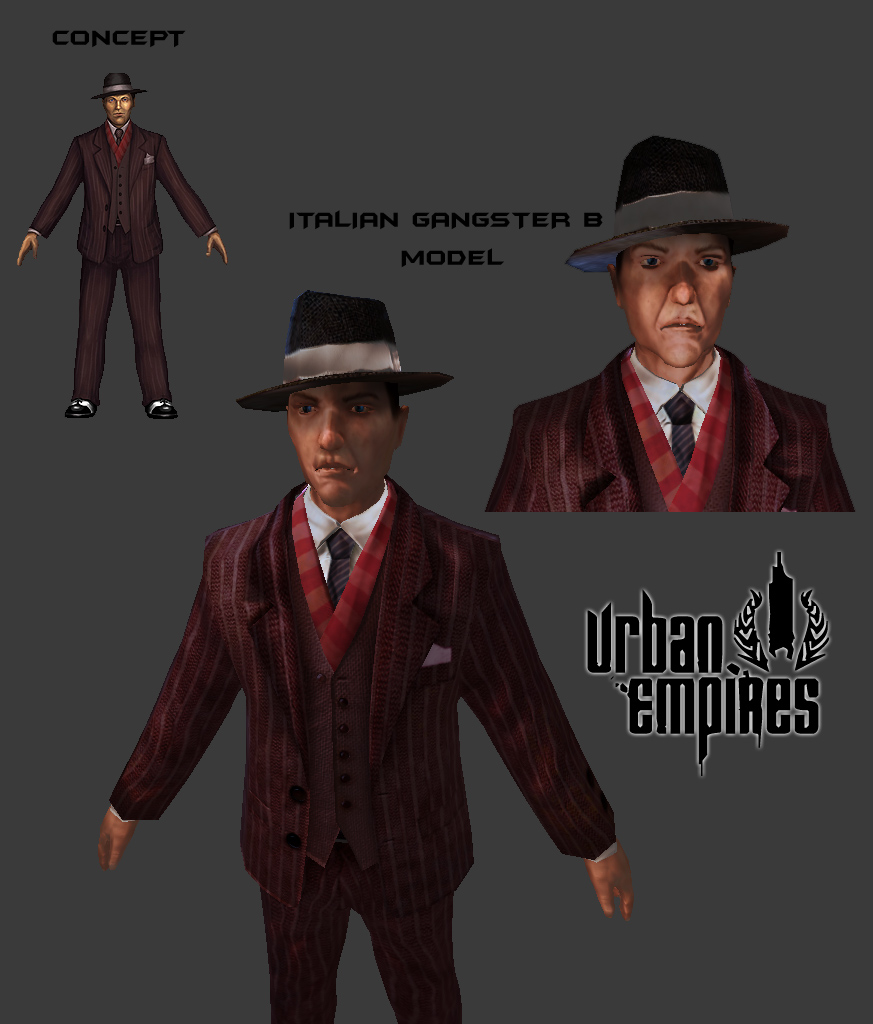 Yet another Italian gangster...is it just me or does he look exactly like john mark karr in one of those screenshots.
The perspective distortion makes it look like he has a big head heheh.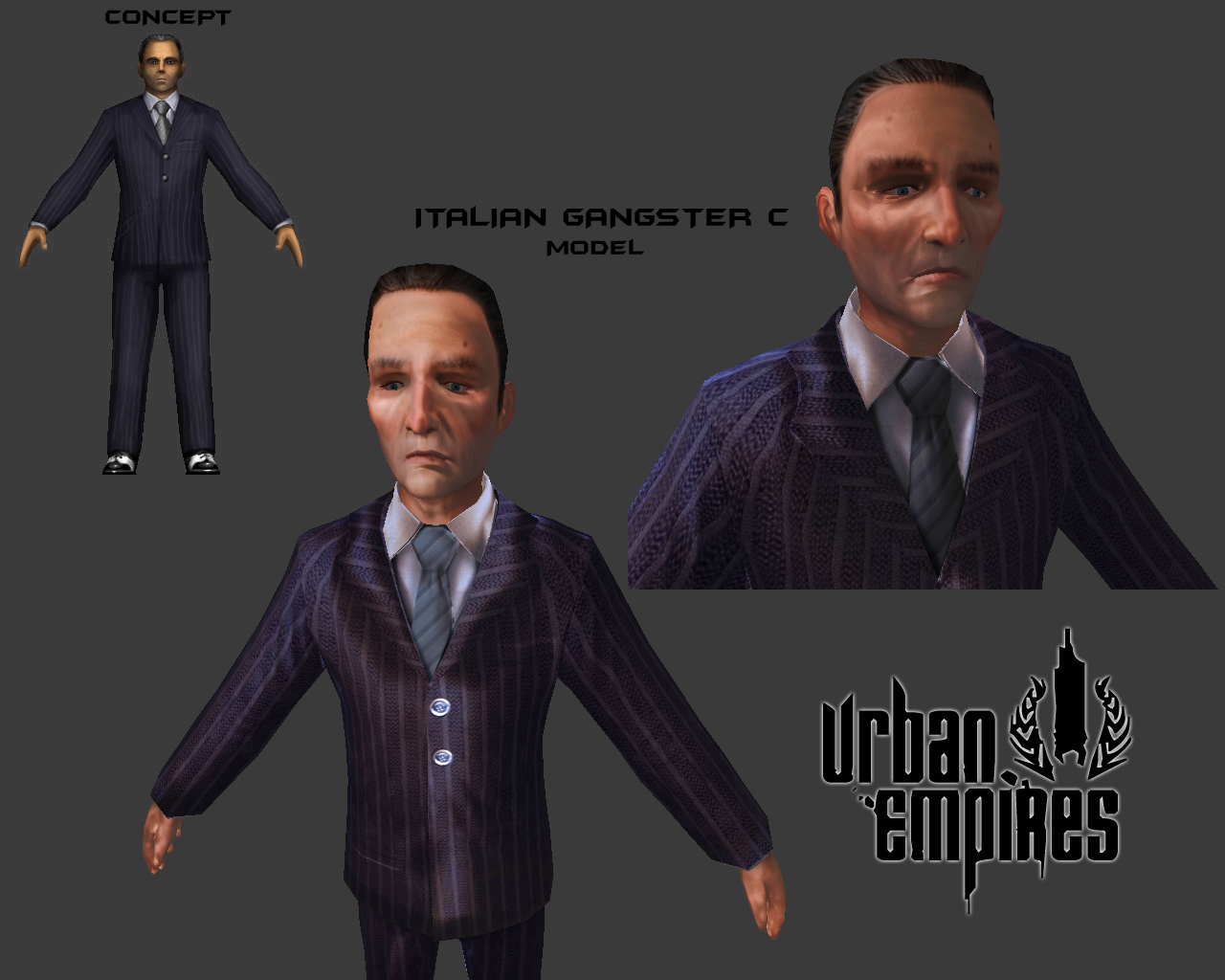 AK-47....from my weapons artist. It'll be great aiming through the iron sights in-game with a depth of field effect.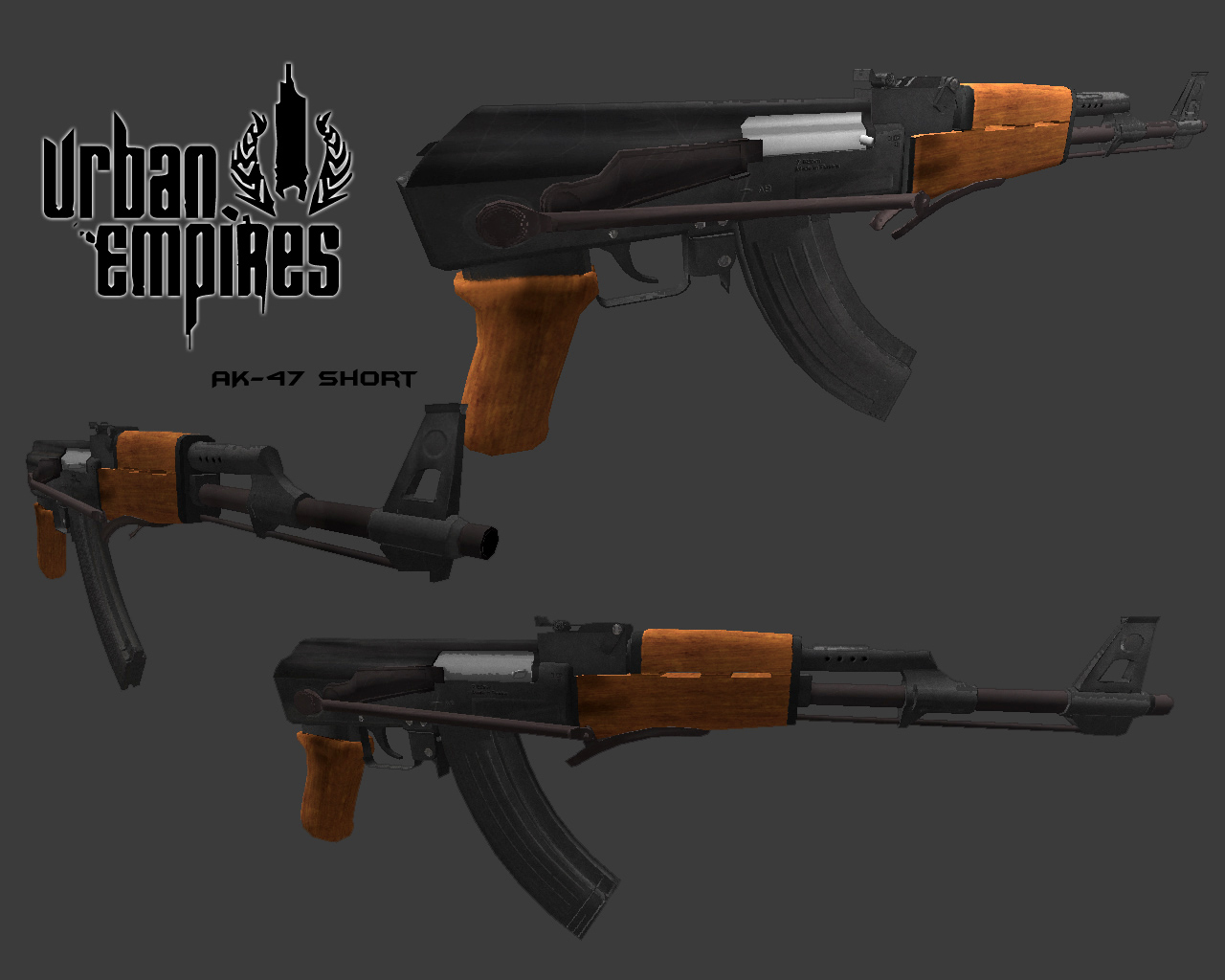 Baseball bat...probably the most complex weapon on my list, amazing polywork lol.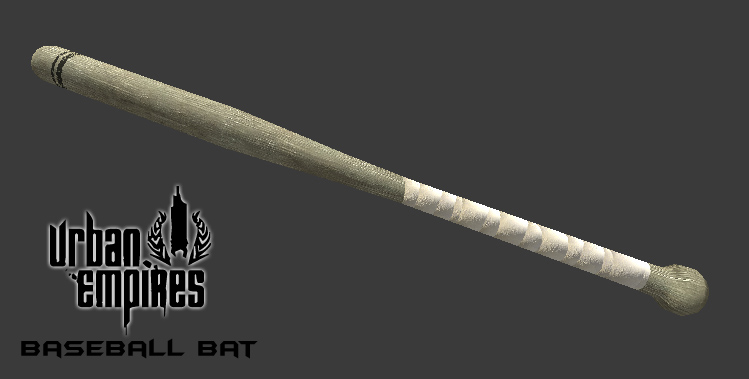 Here are the older character renders straight from the art studio...I de-goldified the chain, and lightened the latino gangster's skin, also hand edited some of the normal maps.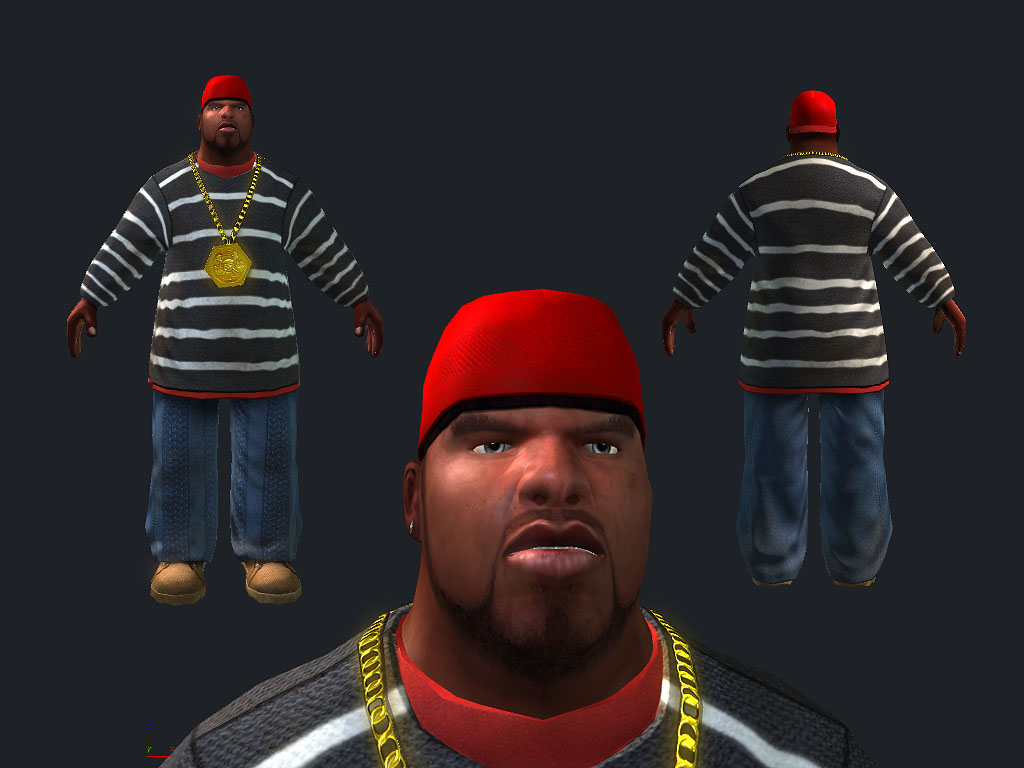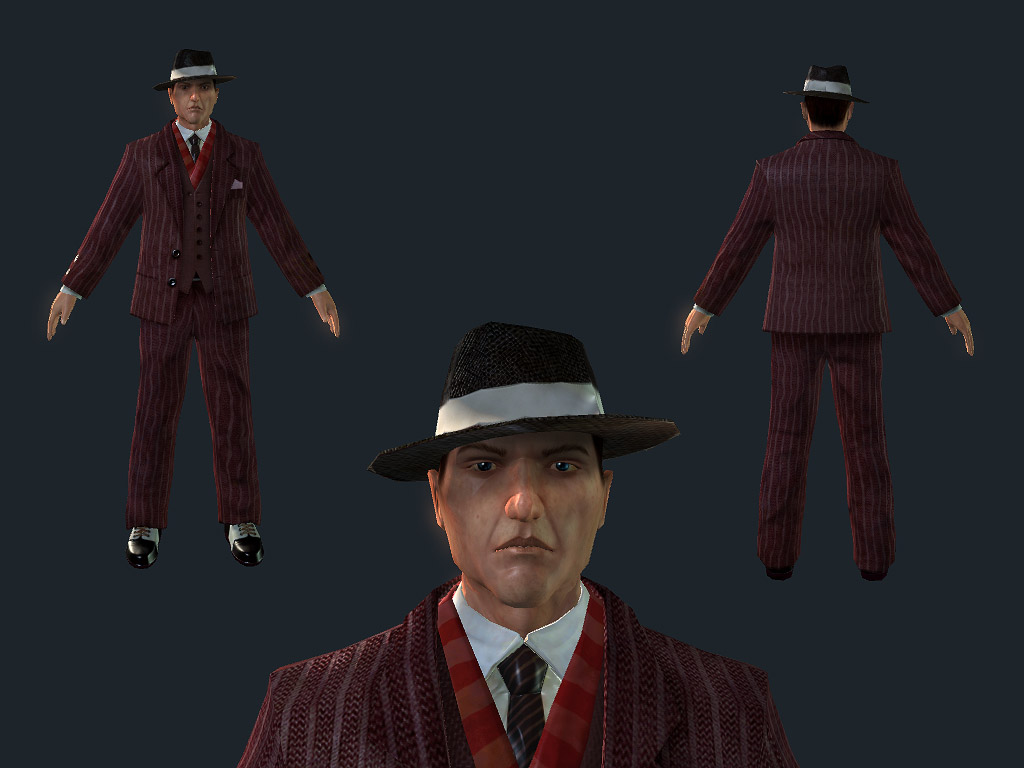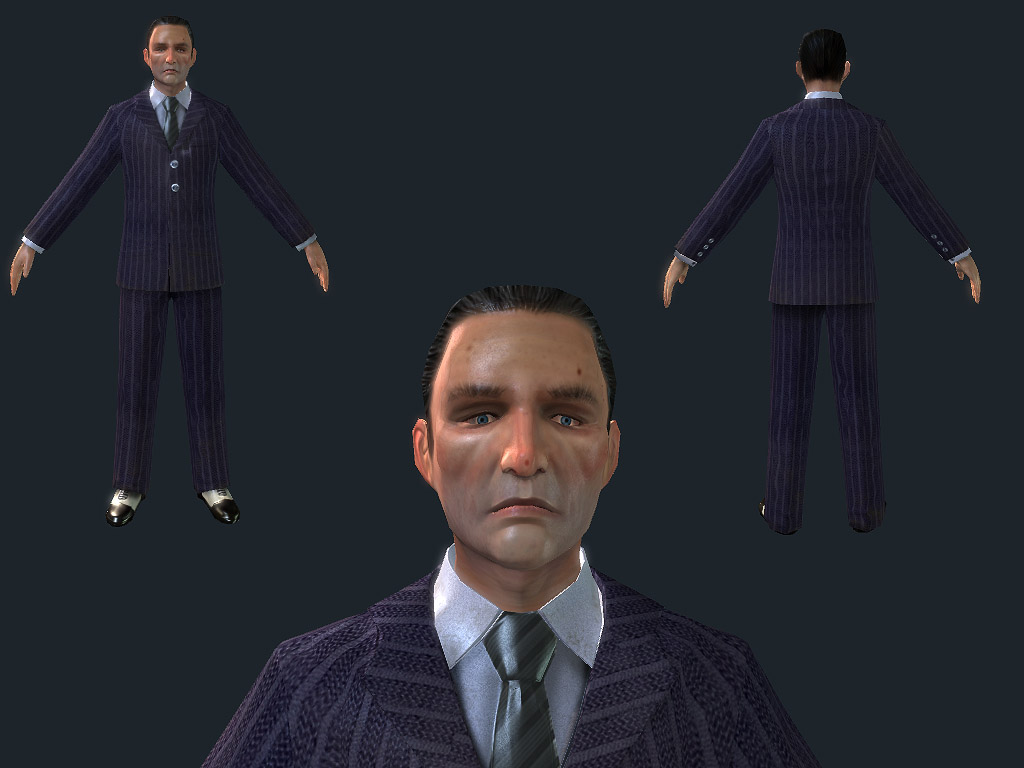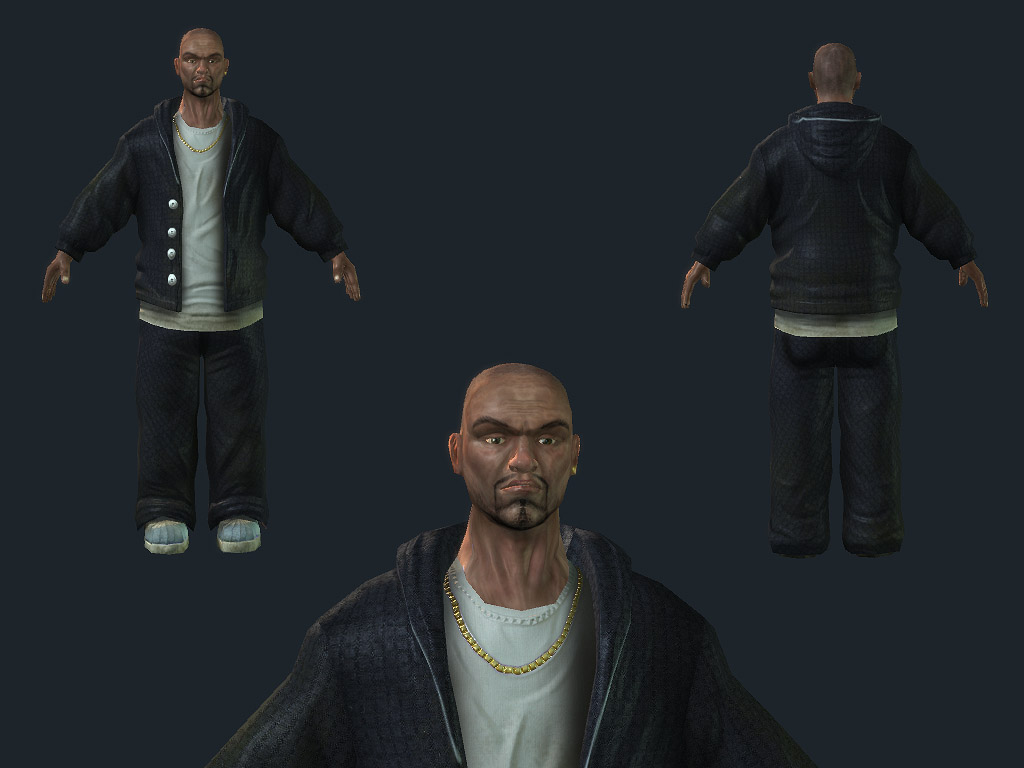 - Danny