Animation Video + New Biker Concept + Another gun
Quick 7 second video of a pistol shooting animation...
You can see the gun's slide moving and everything. It's going to be awesome once it's all in-game.
[ http://www.radioactive-software.com/urbanempires/August28/UE_Pistol_Fire_Animation.mpg CLICK THE IMAGE ]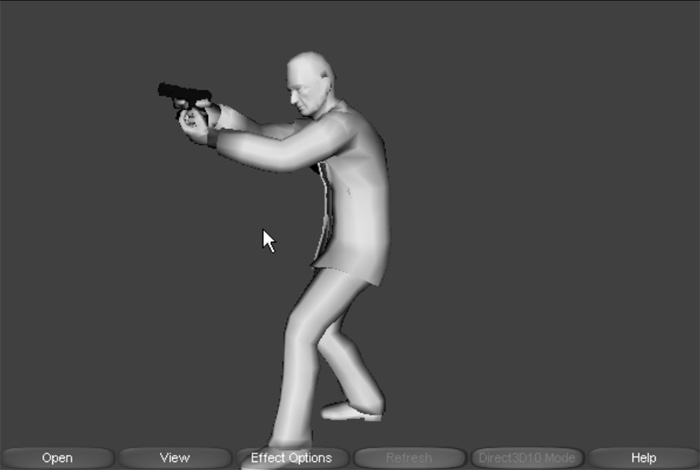 Beretta 92f gun model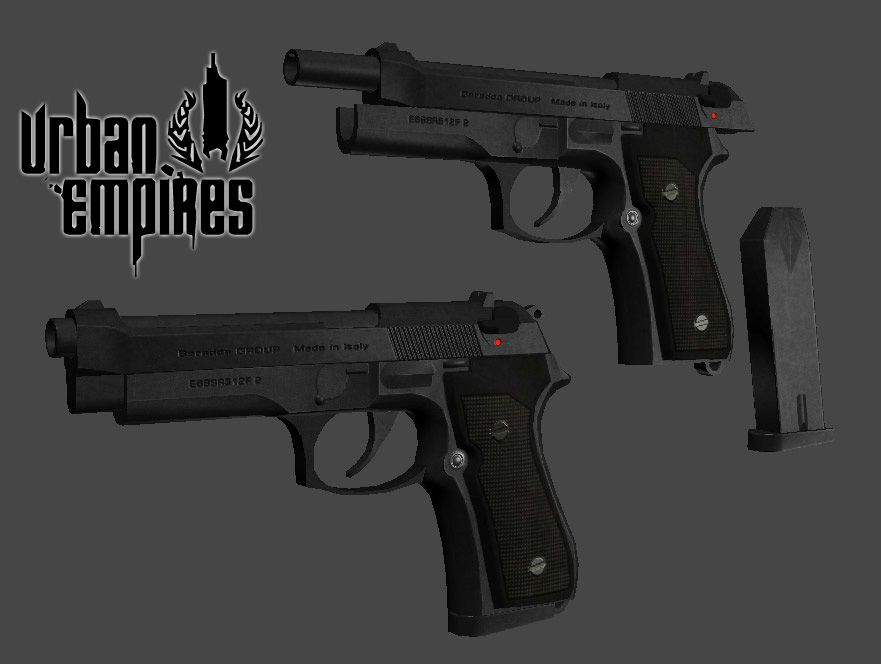 Biker B - Concept art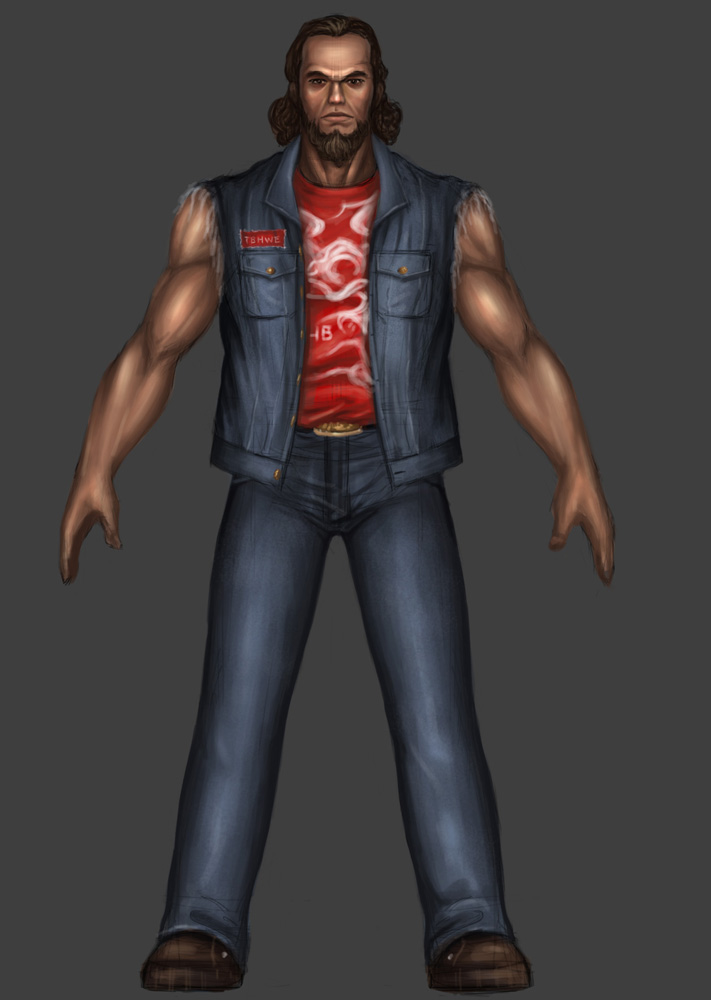 Here are some images of the gangster Level of Details...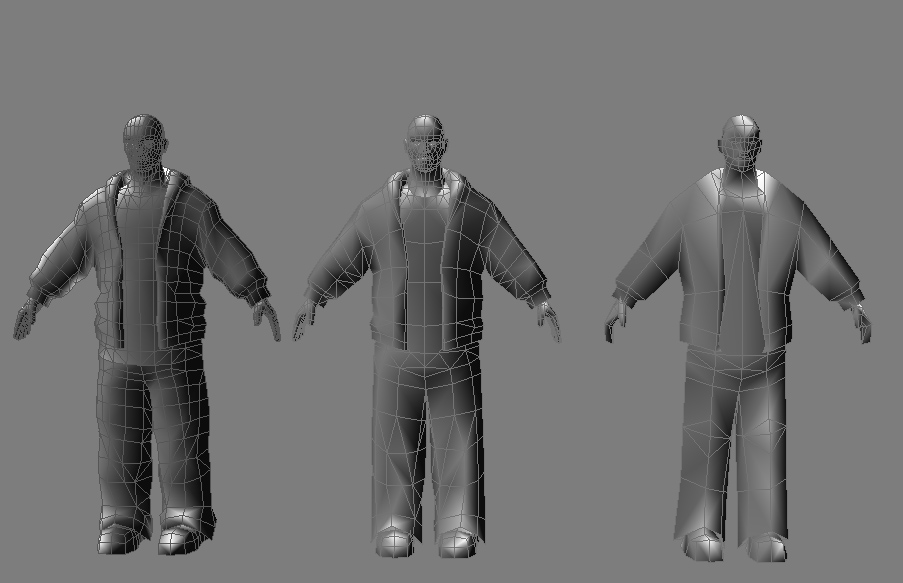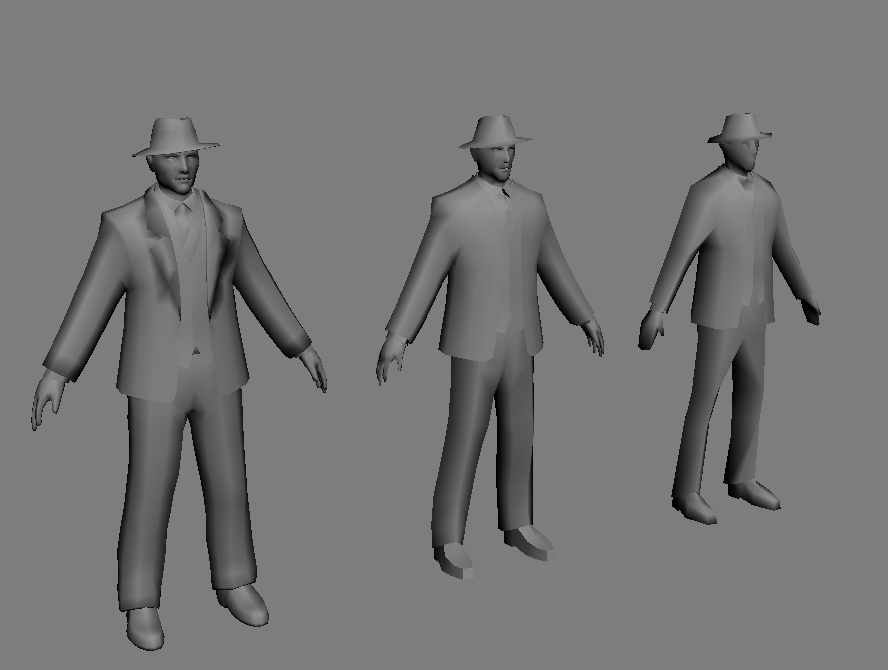 It's not all smiles over here...I'm dealing with all this new artwork and having some issues merging animations across each model, since I want to have a shared skeleton between all character models.
Also my skin mesh rendering code blew up since moving from the 2002 version of the DirectX SDK to the August '07 version of it, so I'm porting over the SDK sample that loads + renders + animates my character models. Just finished that, now to adapt the skin shader effect, etc.
Back to work.
- Danny