3 new concepts + a new gun + other stuff
Here ya go, this finishes off the concept work for the Biker gang and Cuban gang...I'll just post them all so you can get the whole picture.
Cuban gang - [ might need skin lightened a bit, can handle that @ the model stage ]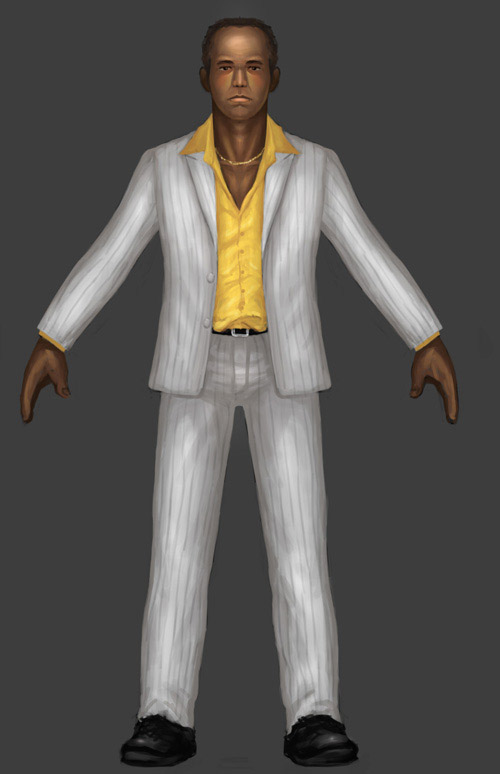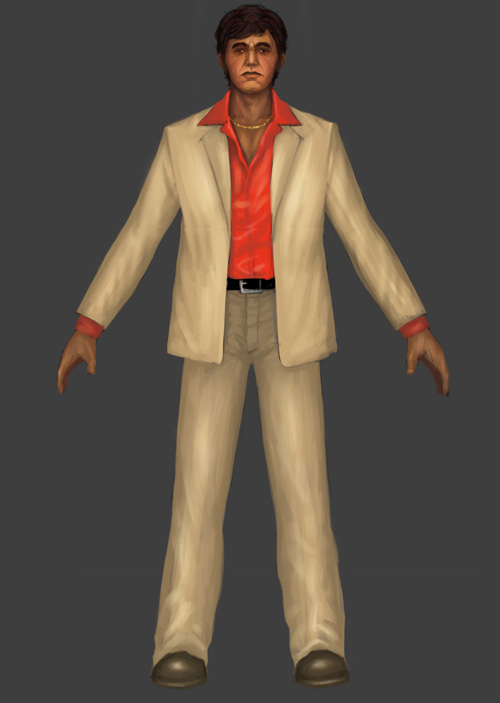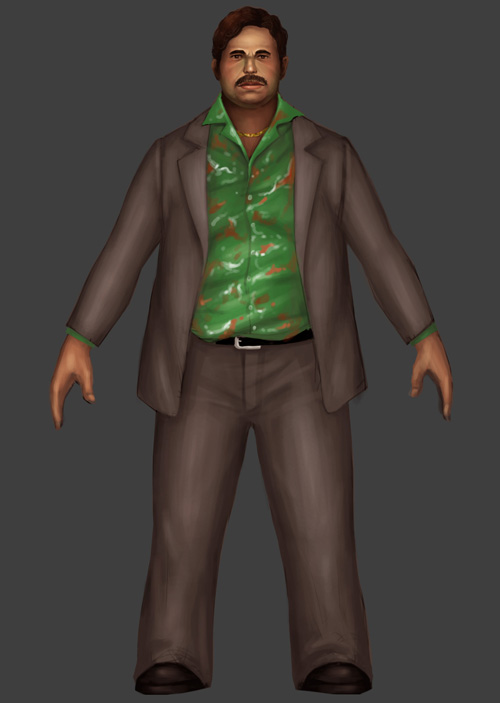 Biker gang -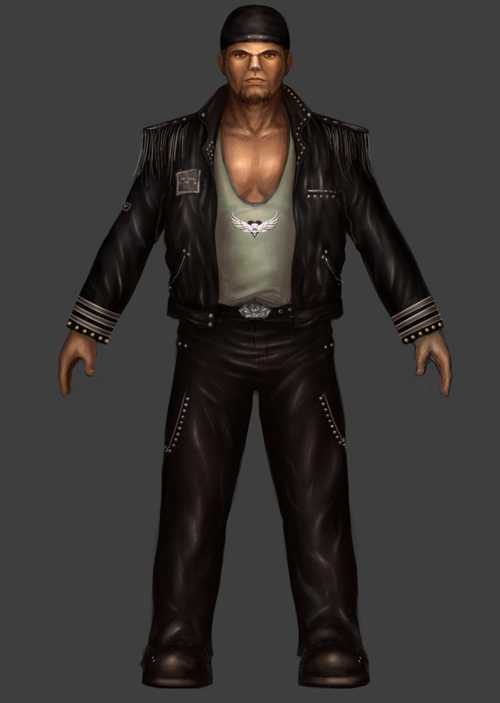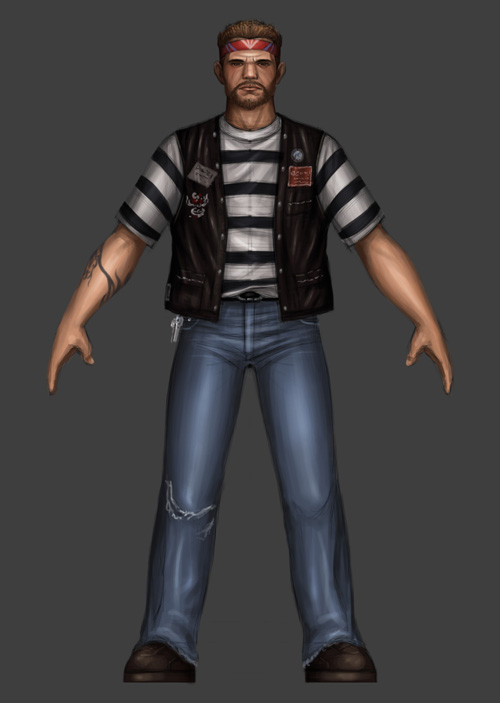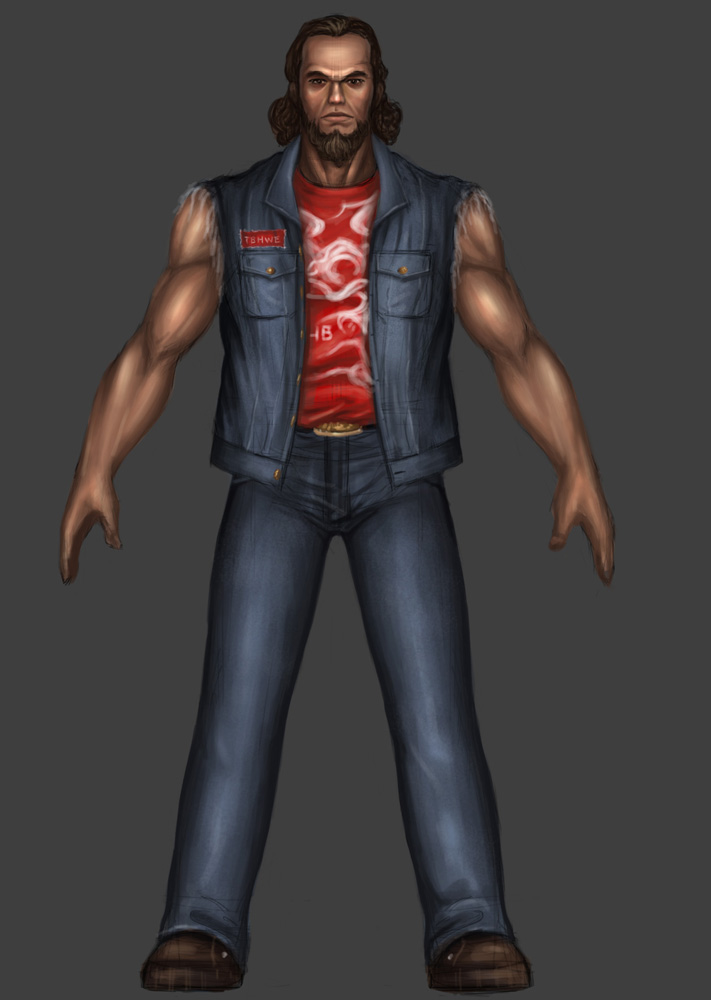 Spas-12 gauge shotgun [ ultra high res screen coming soon]

AK-47 shooting animation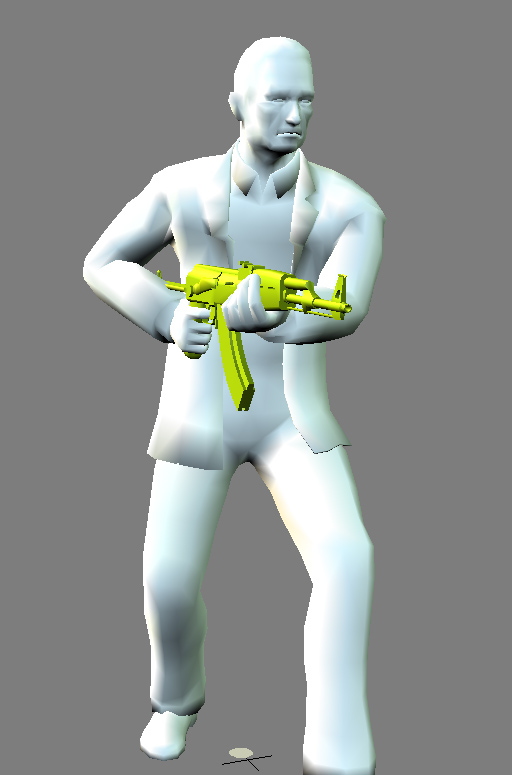 Screenshots of a test app I'm playing with to nail down the character animation / AI / events / etc.
The shader used in these scenes is the most basic possible, it's just NdotL * color texture. This is NOT the skin shader I usually render the characters with, this doesn't even have normal mapping...this is the lowest quality shader you can imagine.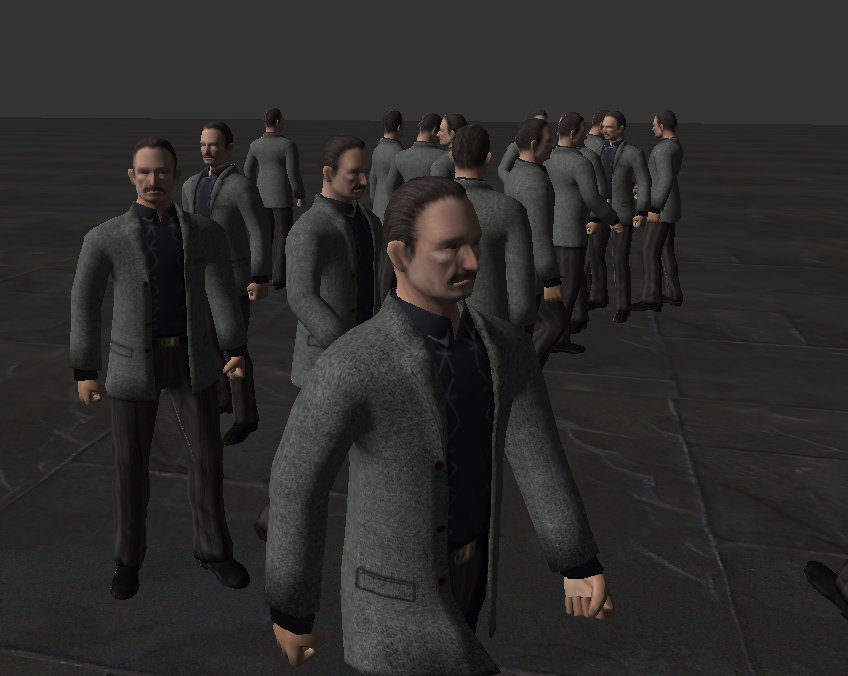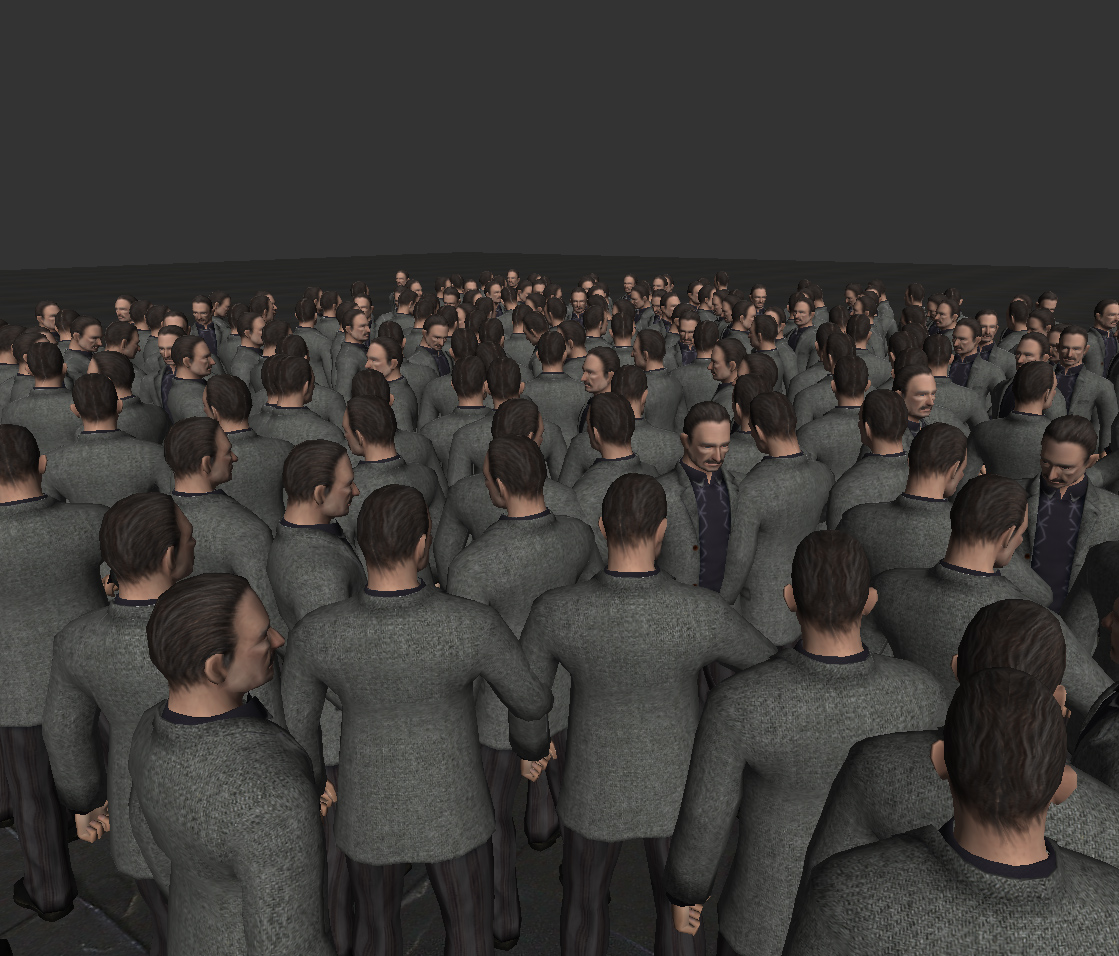 - Danny