Progress is going very slow at the moment. I've been trying to work on it when I have time but haven't got a lot done. I'm currently working on the quest system. I also added in the character message window: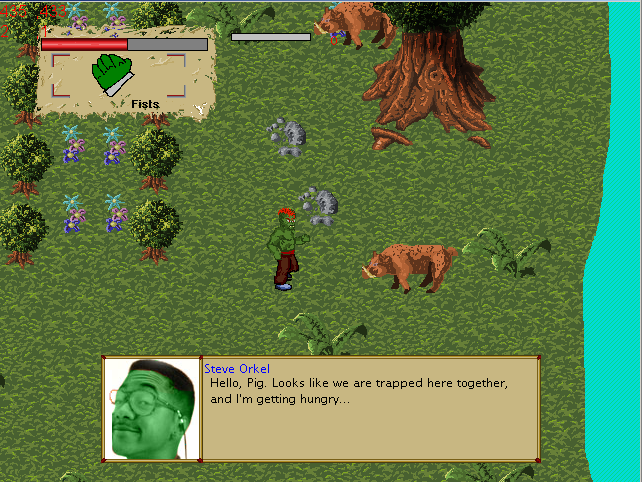 Here is another picture of the inventory system, with a background that's not as stupid looking as before(still not the real version).
Also, the new attacking animation is done:

Hopefully progress will pick back up sometime soon...
Peace!