Terrain/Environment update #1
I'm going to be making a lot of progress on the terrain/environment in the next few days, so I'll try to post pixtures showing :
- (Done)Volumetric/per-pixel fog will allow volumetirc layer of clouds above city, also simple distance based fog.
- Get grass back into the game
- Add many props, newspaper, garbage, etc. to enhance city
- 3 lane roads, el-train, etc.
- Add refraction to the water shader, and depth fog to make it look great :-D
- New building shader for the bank/federal reserve building, which you can rob...I have to write a special lightmap shader to handle interior rendering, etc.
1-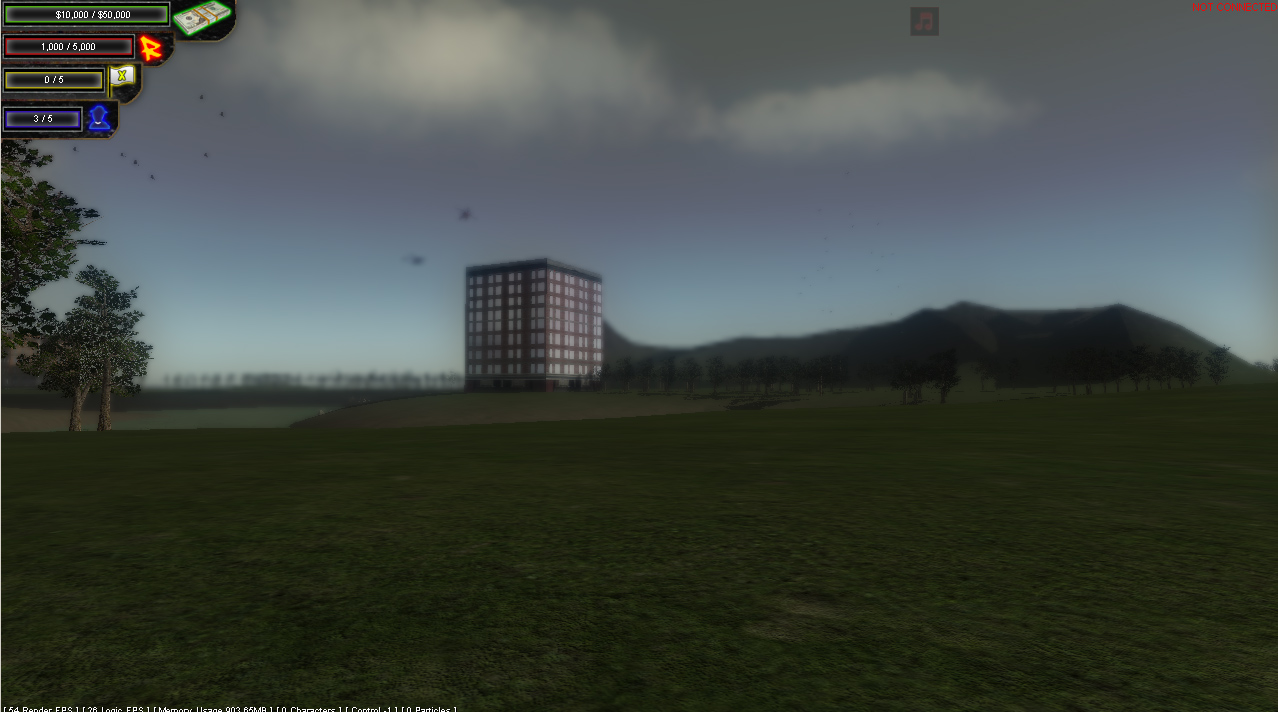 - Danny