Entry posted by Gaiiden ·
105 views
Here's a random occurrence for you: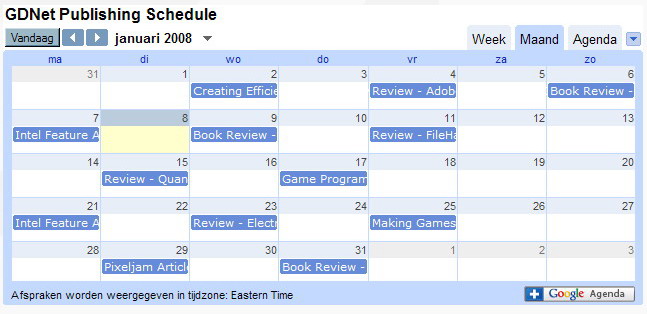 At first I thought some funny guy managed to hack into my journal template or Google calendar and change my language settings. But when I viewed the calendar in Google it looked fine and I came back here and it was back to normal. Luckily I was able to page back to the errant calendar for a screen shot to prove I'm not going crazy...
... or perhaps I still am.
Intel Update
The article scheduled for 1/7 has officially been pulled after an internal review by Intel. They're scrounging up another one for us to look at. Expect that one on the next publishing date, I'll have to push back the third into Feb. Cool. Check out the Feb schedule. Exciting eh? Wish I had stuff for March...