Yes I've added dynamic debris/trash to the city...as part of my 5 classes of objects in the game.
- 1) Items which can be picked up and used by the player (guns, drugs, etc.).
- 2) Dynamic debris...which is newspapers, bags, paper, cups, small debris that is spawned around the player and has a wind impulse applied to it to simulate a dirty city. These are not synced in multiplayer, and are just a visual thing and don't effect vehicles, characters or other objects.
- 3) Streetside objects...things like fire hydrants, newspaper dispensers, trashcans...
- 4) Plastic cones ( yes they are their own type of object )
- 5) Alley props...things like cartons, crates, dumpsters, garbage bags, etc.
- 6) Bullet brass/shells (fades away after 20 seconds)
Actually 6 now, I added a new class of object for the bullet brass/shells that eject from the gun.
Exciting I KNOW.
:roll:
The debris/trash density is a client side variable, and can be tweaked via console...if you like it dirty ;-)
The only classes that will NOT have interactive physics of any kind is the dynamic debris.
The only classes that will NOT be synced over the network are the dynamic debris, and the bullet brass/shells. Everything else is synced by the server and will look the same on all clients.
Some more videos soon, I guess thats what you guys want (besides the BETA lol)...again, screenshots taken @ 50% environment texture resolution and 25% object/vehicle texture resolution (downsized from 1920x1080 source image)....
- Danny
[edit]
Hmmm tell me if you think the sky is too bright...the images look different on every monitor. Some say it was too dull, so I tried to make it brighter. Compare with the screens in the last post to see before/after of the sky/HDR lighting.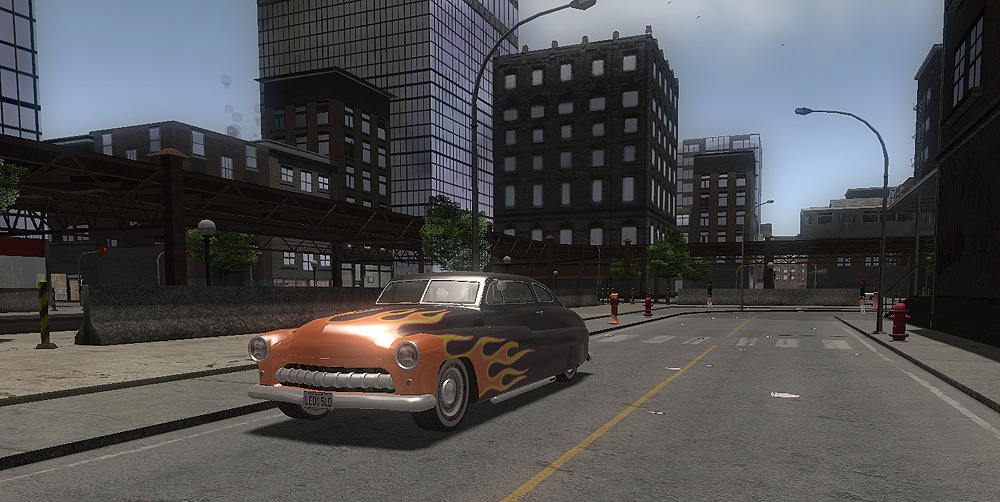 [edit] More screenshots...w/4X the trash density as in the above screens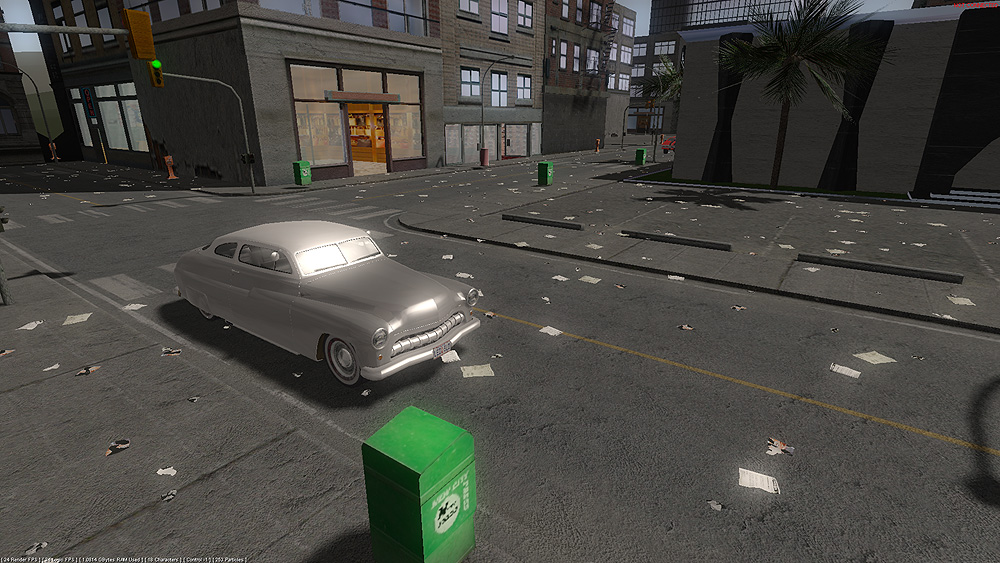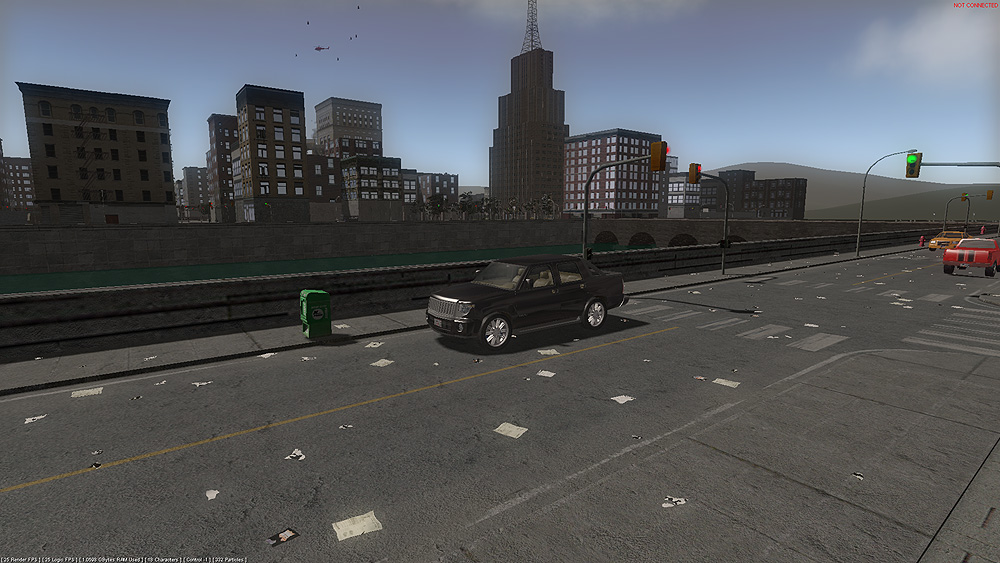 Prop/object testing