Crepuscular rays #2, New sky rendering, GPU Grass
Ok I guess I have to make multiple updates per day here lol. Is anybody even reading these? bwahaha *ping* Also it should be noted that I've been working on this "new project" for 1 month and 17 days [grin]
I'm still hoping to finish this new/smaller game by the end of the month [ offline mode, not the 64 player online mode ]. I also hope to release a demo so you filthy pirate hookers can play around with "it". :-D
Crepuscular Rays #2
I made some slight modifications to the algorithm in GPUGems3 to allow transparent occluders when generating the rays. For some reason they had a step() call in there which does not play nice with my new sky rendering system/clouds...I adjust that and it's all peachy now.
Let me just say that I think this screenshot is the sex, but that's just my opinion. More about that later. [grin]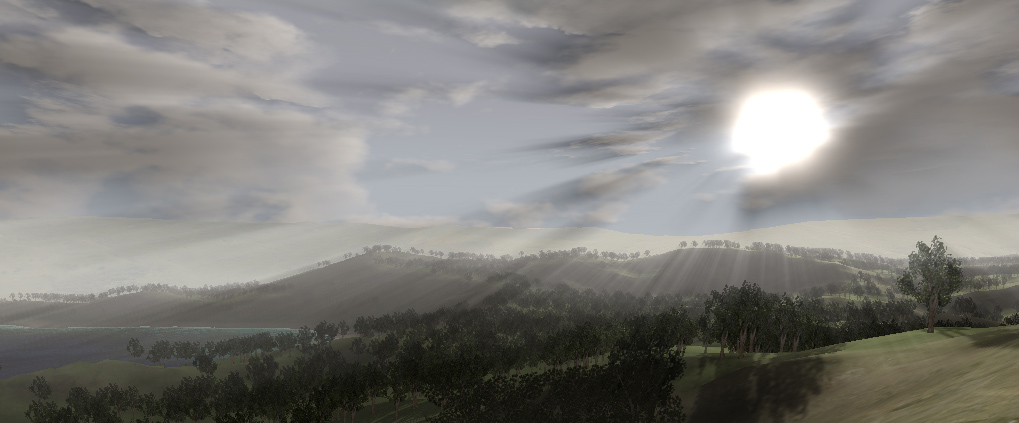 The volumetric explosions, and battlefield smoke will play very nicely with this post process...I'm literally on the edge of my seat trying to get the visual stuff out of the way so I can start orchestrating some epic battles.
Dynamic GPU grass rendering
Standard stuff, re-using a lot of code from the GPU based tree/particle system...I'm pushing 80,000 triangles per frame on the grass alone.
These scenes are millions of triangles per frame in a lot of situations, I need to add some detailed draw debugging for I can get the exact numbers [ I guess I could use PIX, or ShaderPerf, or the others...meh ].
I achieve anywhere from 120-60 FPS on my 2.4GHZ Core2Duo, 4GB RAM, with an
ATI Rage Pro Turbo 2X AGP with 4MB of video RAM
...fear it. Ok I'm running a 9800GTX+in this box, but still...lol.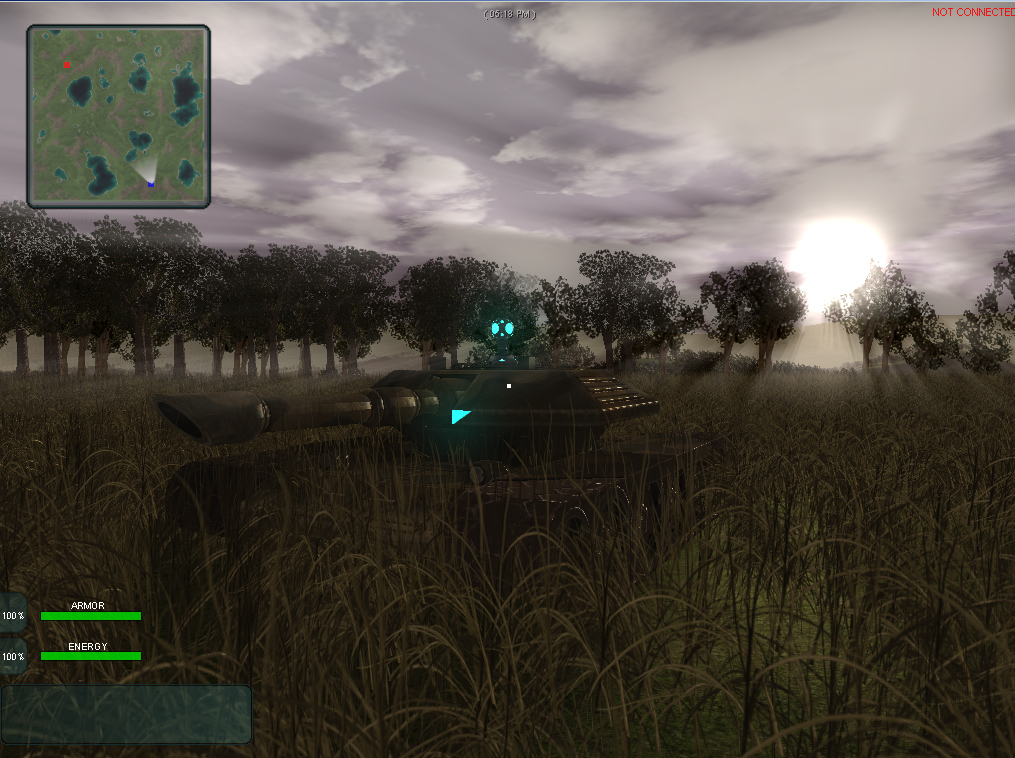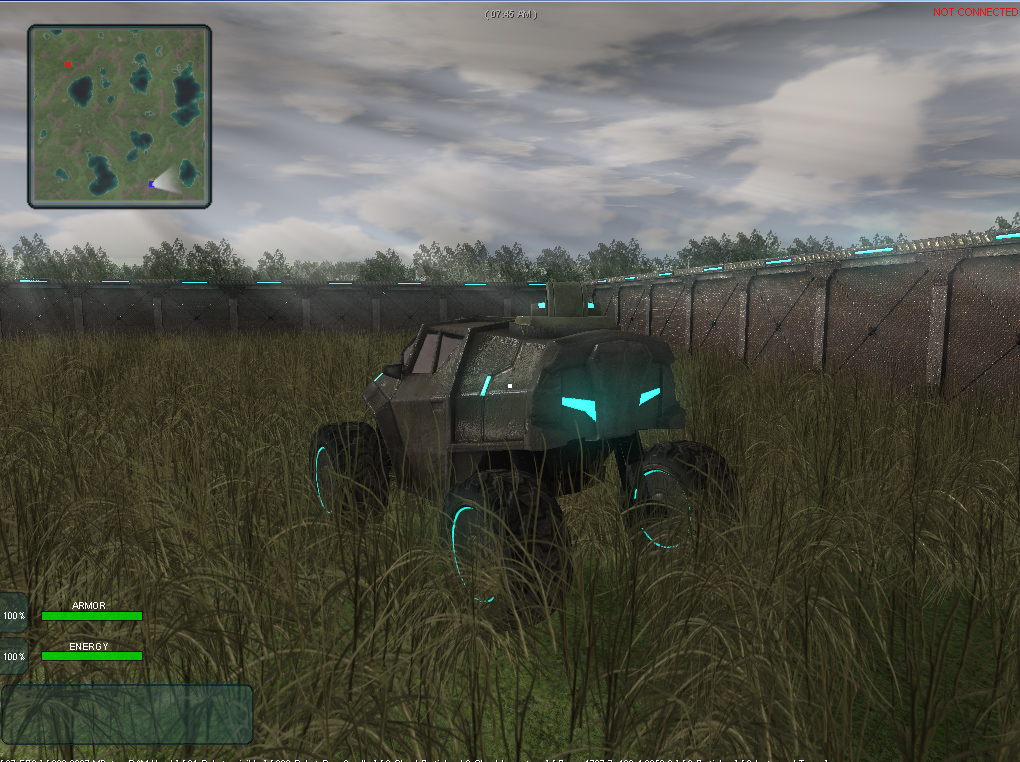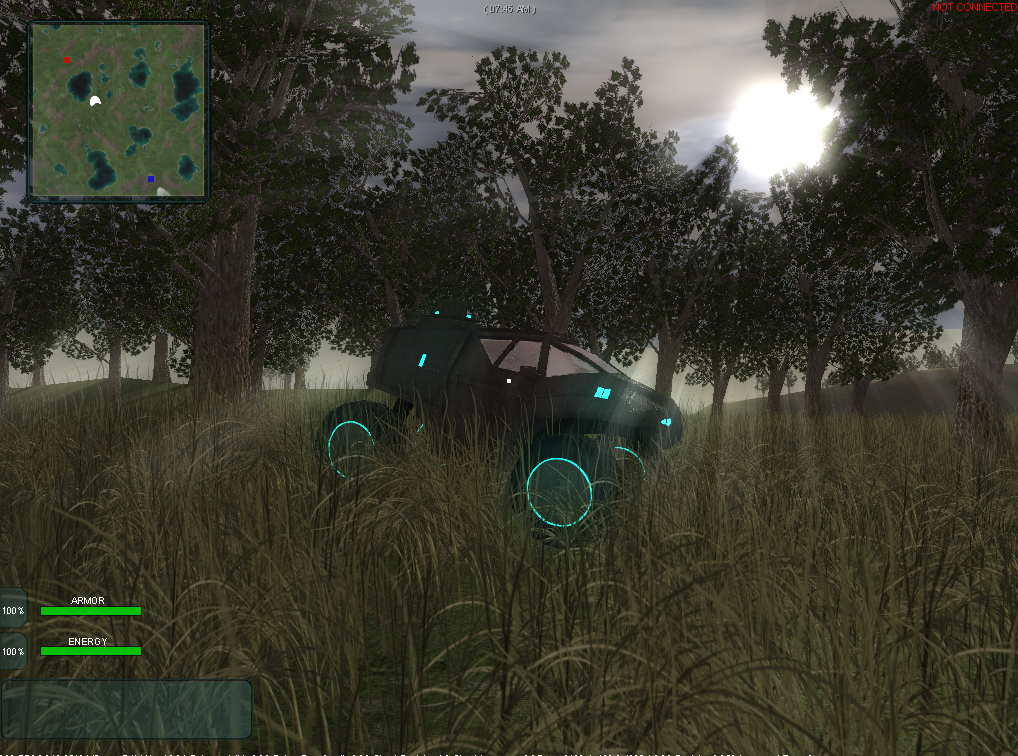 New Sky Rendering System
I've updated my tech with a more standard sky system, somebody shoulda kicked me in the teeth a long time ago and said, dude, add more clouds.
Here is a look at the system [ 3 of the 9 layers ] inside Milkshape3D [ my vertex manipulation application of choice ]...
Obviously every aspect of the new sky is dynamic, and animated. I've got a few scrolling cloud layers, scrolling background clouds, etc.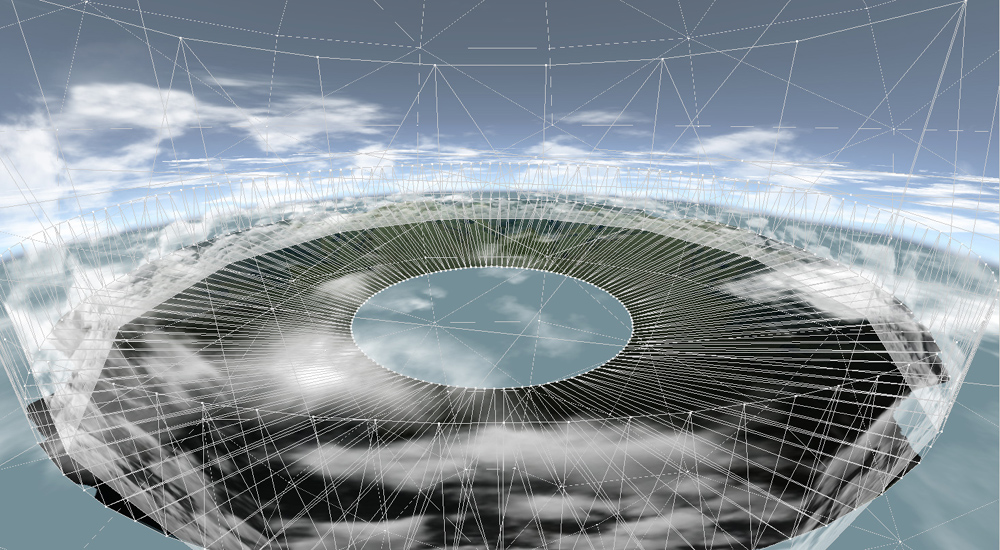 And a raw dump of the sky with the grass background. There is a different background for each environment. [ grass, snow, desert ]....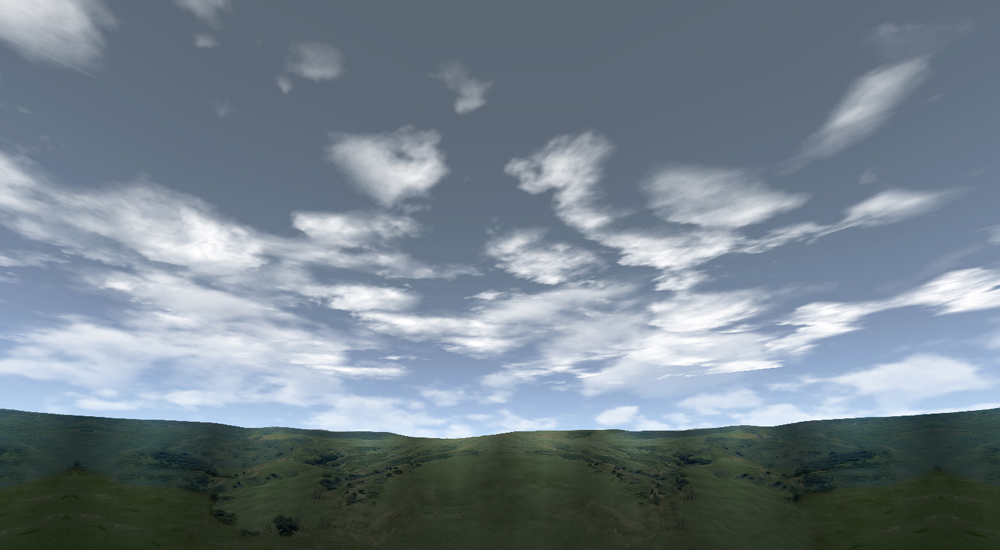 More updates tommorow, or whenever I get motivated to knock more off this to-do list.
- Danny