Playing around in ProMotion
Entry posted by O-san ·
377 views
While waiting for Apple to review Path Wizard I've been painting in Pro Motion; a handy little painting/animation tool for pixel work. I've decided that I have been away from my isometric roots long enough, the next game will definitely be an isometric one. I've grown tired with the sci-fi theme of my previous "Nimrod-project", so this is going to be medieval. Anyway... I doodled this little guy.
A loose mix between the Moonstone knight and Zelda. I tried to make him a bit cartoony too. I am definitely going for hand drawn graphics, though I know I will regret this later :S
I'm aiming to keep the game pretty simple (in order to complete it).
I also put him inside a scene within the Nimrod editor. A few lights and walls, I just had to see how it would look like hehe.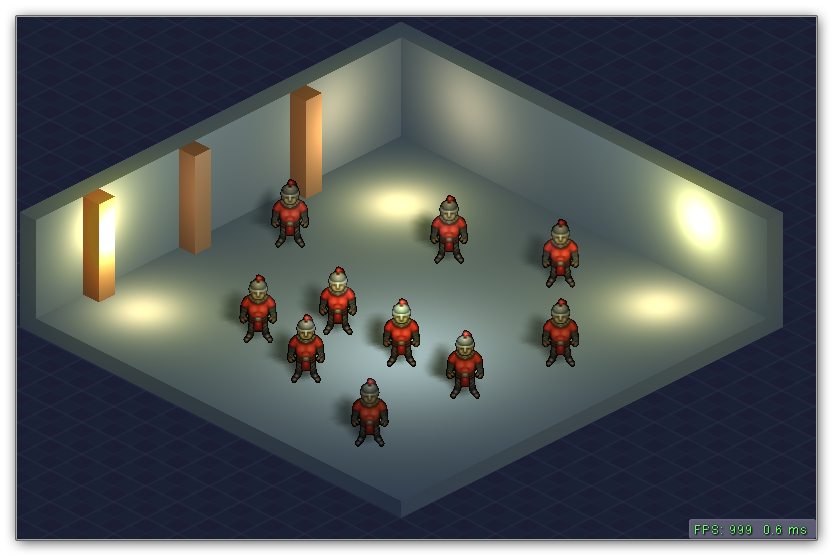 Well... back to wait for Apple to review my app again.