Entry posted by RSI ·
1303 views
Hi, my name is Neil Kemp. I used to keep a journal here under the user name noaktree. I've returned with a new project, user name, and a bit of a story to tell. First I'd like to give thanks to GameDev.Net for providing these journals and especially the forums which have proven to be a valuable resource to me over my last 8 years. Thanks GameDev.Net!
Okay... Here goes.
About 3 years ago I decided to create something of value, something that would give me direction and define my life as a developer. With the support of my family and a lot of (patience * (dedication + problem solving)) I am now ready to talk about my creation.
Introducing Woody3D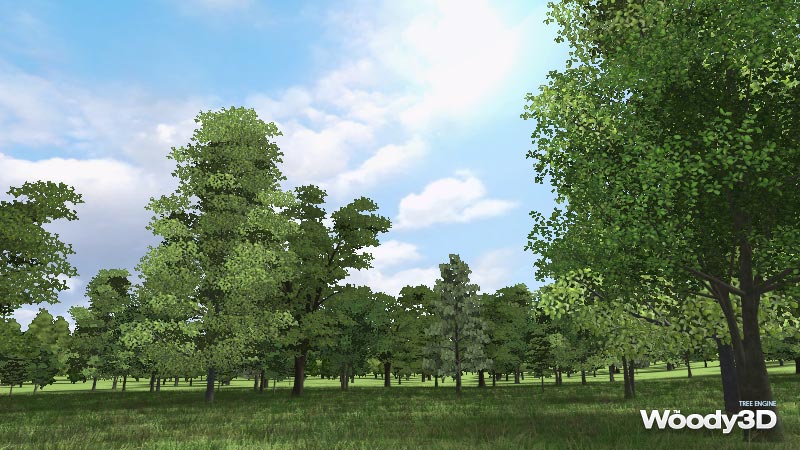 Woody3D is what I call a Tree Engine: A system for creating and rendering fully animated trees in real-time. It is a cross-platform C++ library for Windows and OS X platforms. Woody3D includes 3 Tools for creating low-to-mid polygonal trees and plants: Tree Forge, Leaf Painter, and Tree Compiler.
Over the next few entries I'll talk about the API and Tools that make up the Tree Engine, the development of Woody3D, my plans for releasing it, and my software company
Rendering Systems
. For now please watch a video of the tech demo, Field of Trees.
Woody3D Video