Hey guys, it has been a while since the last update I know, sorry to keep you in suspense :-) I just got back from a secret location in Europe meeting w/the publisher for Armored Warfare - the signing of the game will be announced soon. I've never been to Europe so it was a fun trip :-)
I was at their office for a week, we brought on a game designer (who worked on the Ground Control / World in Conflict series) to help us design the game, we also had a concept artist sitting in drafting up our ideas. It was a good time meeting w the publisher staff as well, they are an awesome group of people and I'm really looking forward to seeing what we can come up with. We are now working on fleshing out all the details in the design over e-mail / skype.
With all that said, we took an interesting turn with the Armored Warfare direction, obviously I can't spill the beans right now - so try not to be so confused when checking out the screenshots and other updates lol. I can re-use all of the work I've done on Armored Warfare so far, at least I don't have to start over.
On the development front, I made a few modifications to the engine in the last few days...
- I added support for static skyboxes (up until this point there has only been support for dynamic time of day)
- New RTS camera loosely based around the World in Conflict camrea ( hybrid RTS/Freelook camera system )
- New terrain texturing system
- Resized terrain from 18km x 18km to 9km x 9km, which doubled the resolution
- Work on a new in-game world editor
- Lots of updates taking into account the game's new direction
Here are a few screenshots ( all trees, foliage, grass, etc. has been removed temporarily, they will be added back in the next few days ) -
Static Skyboxes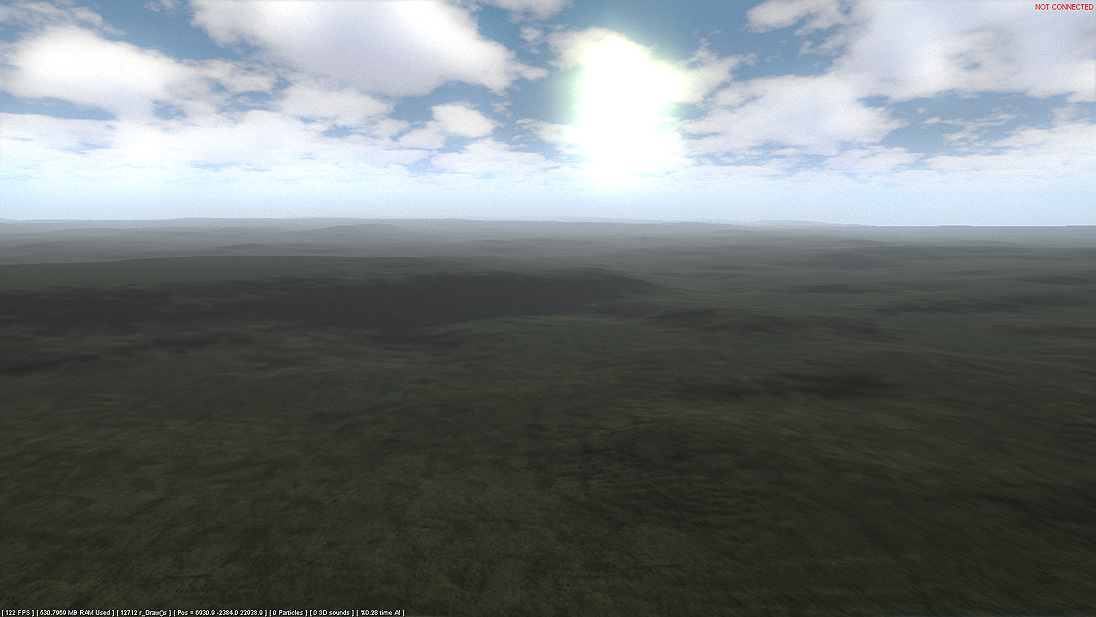 Collection of static times of day - Blue Sky, Sunset, Overcast, Cloudy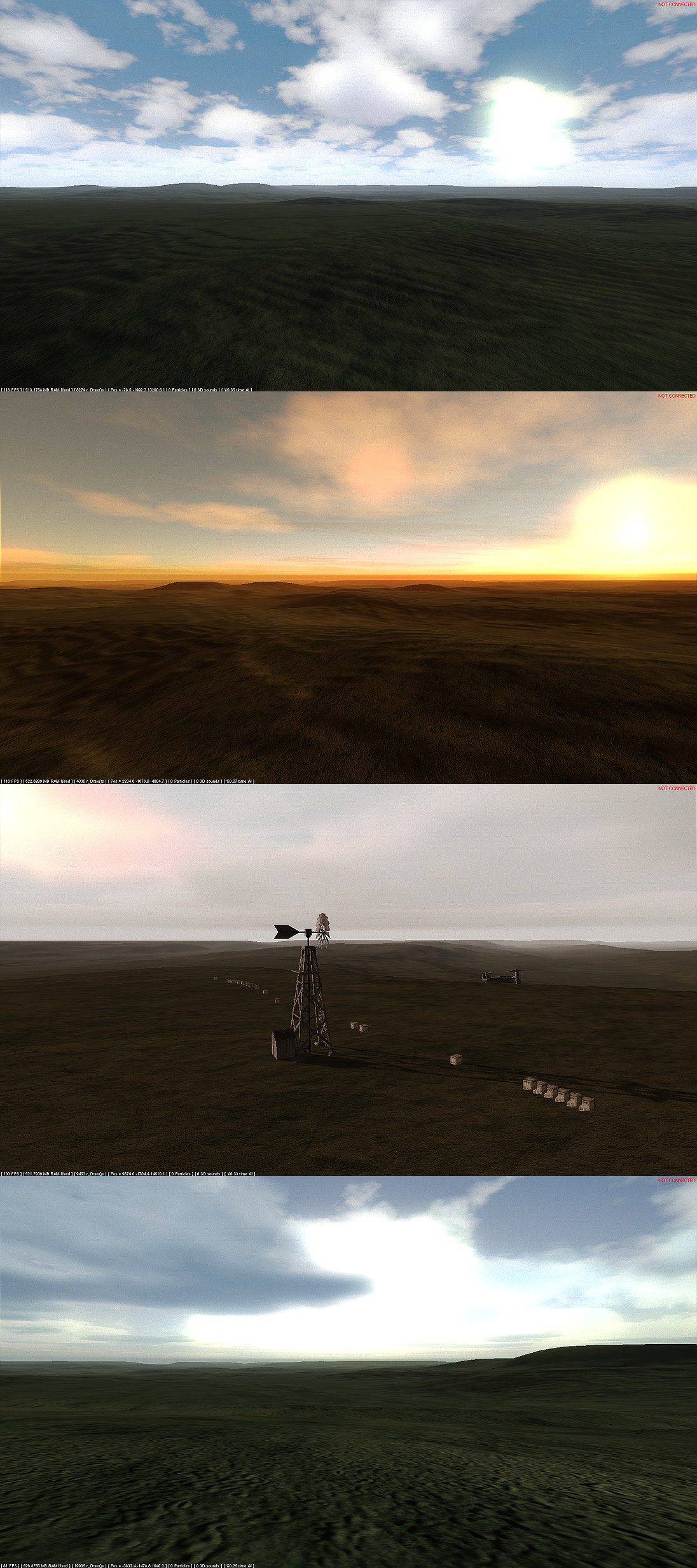 Props on the new landscape ( before final tweaking of environment lighting values)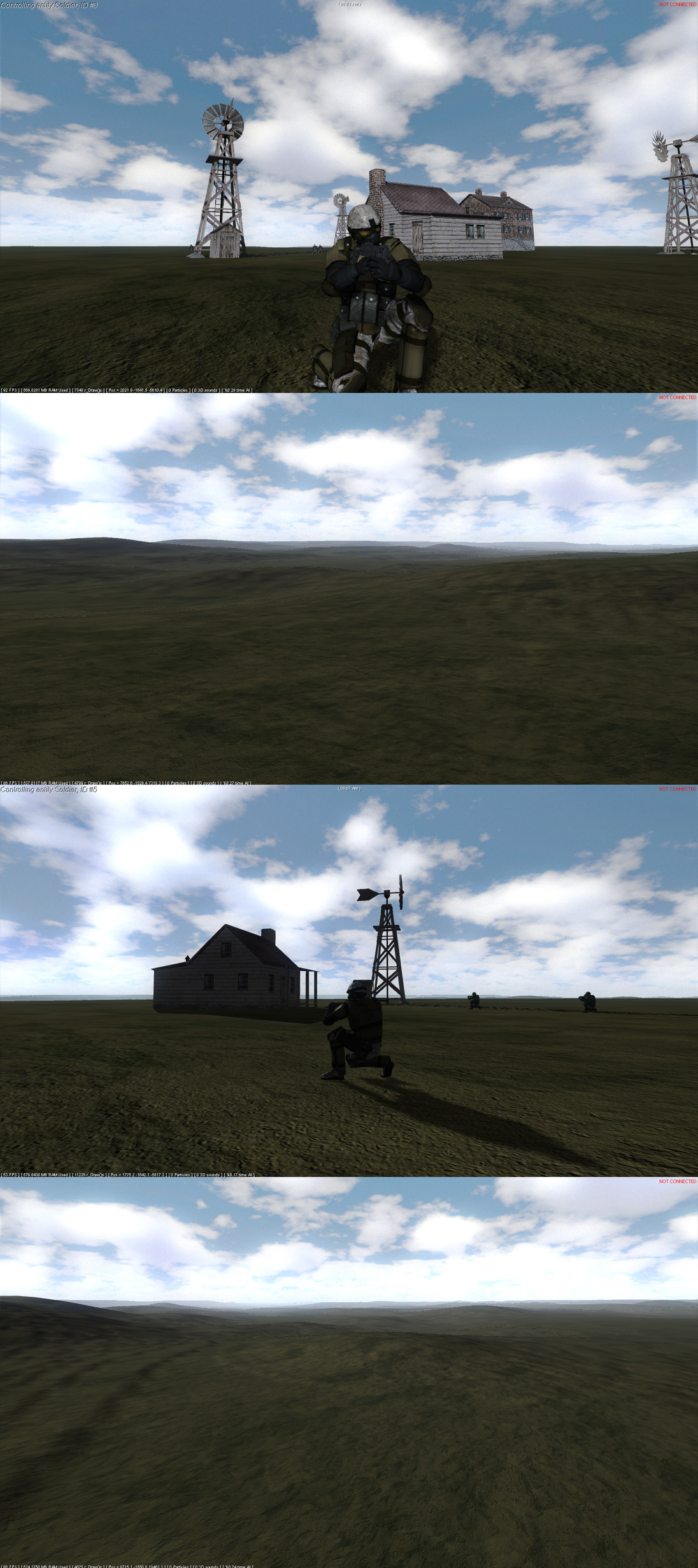 Stripped down game engine, before adding new terrain texturing / static sykboxes
*Note this is how the old sky looked!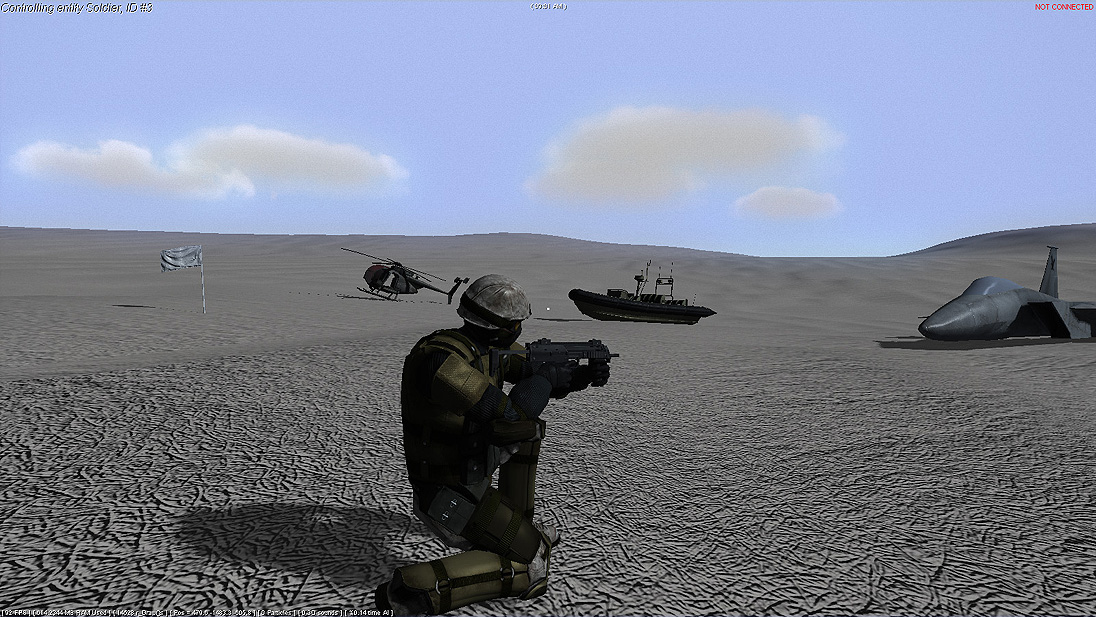 Until next time...
- Dan