Density-based Terrain Screenshots mini-post
Today, in a mini-update, some screenshots of terrain generated by a combination of the Marching Cubes algorithm and a perlin-noise density function.
The images below have 2 parts: a small grid in a 64x64x64 meter cube, sampled at 2 samples per meter, and a large grid in a 512x512x512 cube sampled at 0.25 samples per meter (1 sample every 4 meters). Internally both are represented by the same number of "blocks" - a 4x4x4 grid of "blocks", each block consisting of 32x32x32 samples of the same density function.
The denser grid is suppose to be around the character, however, there's some decisions to make about this method, so no specifics yet.
The whole thing contains something on the order of 80,000 faces.
First an overview of the whole 512x512x512 m cube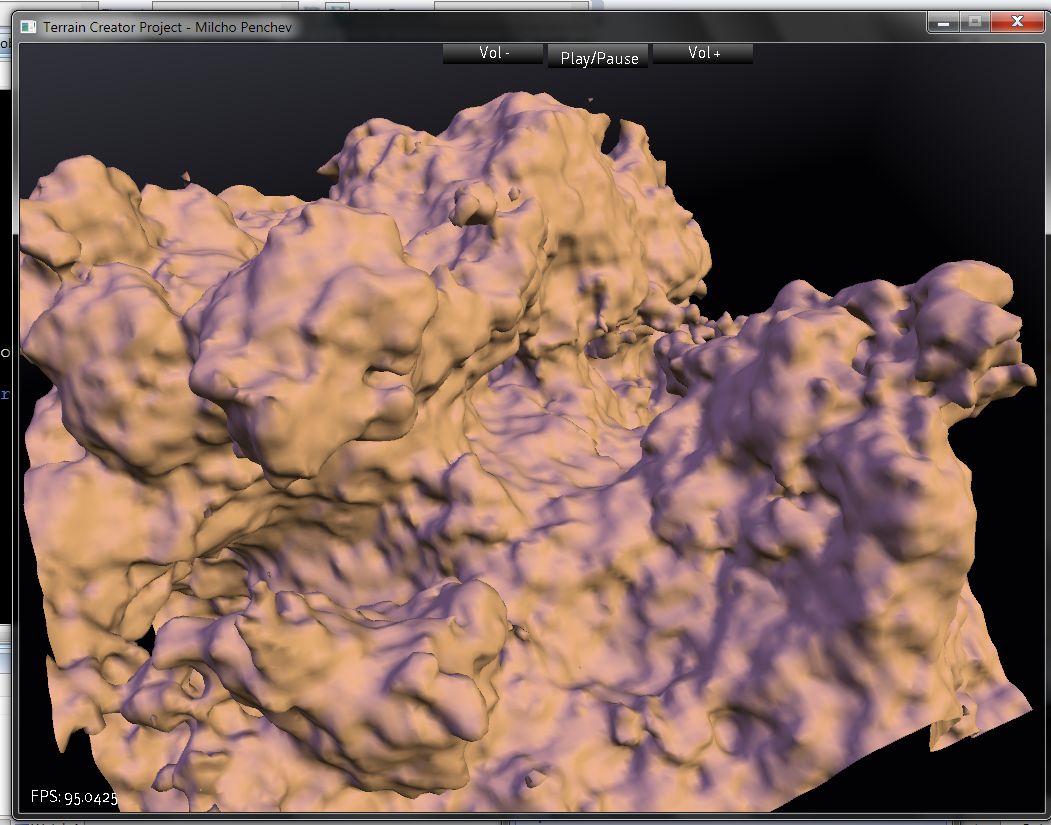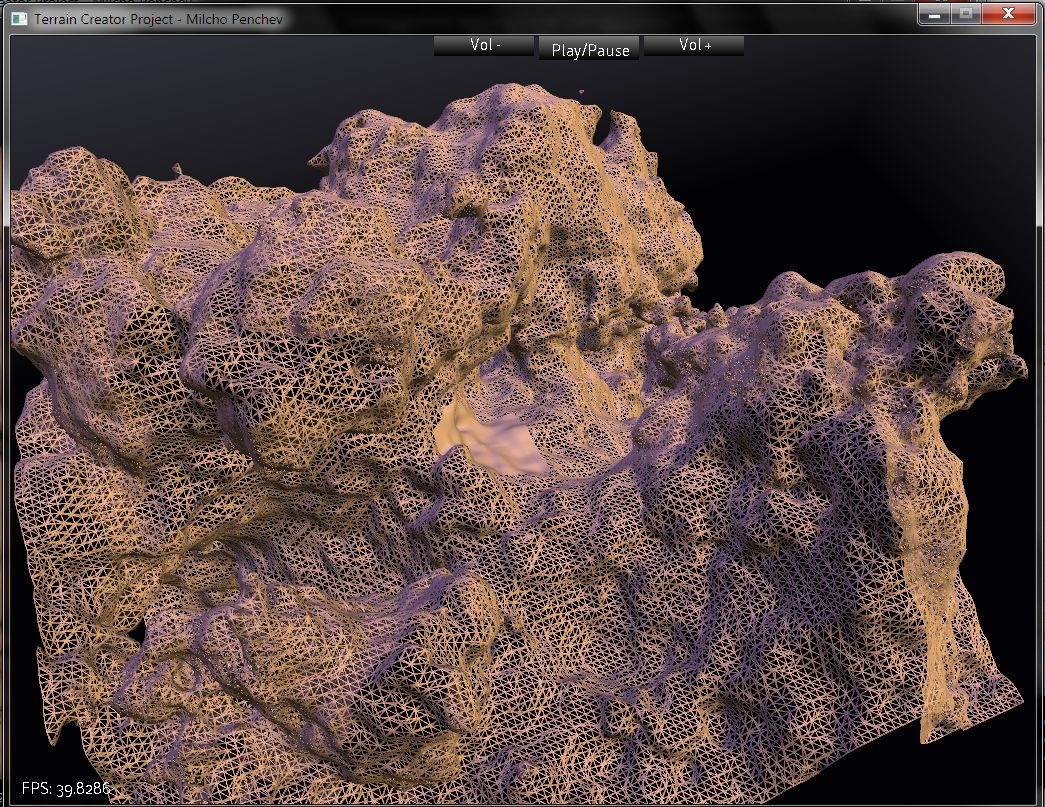 And how it looks when the camera is standing at eye-level in the middle of the denser patch: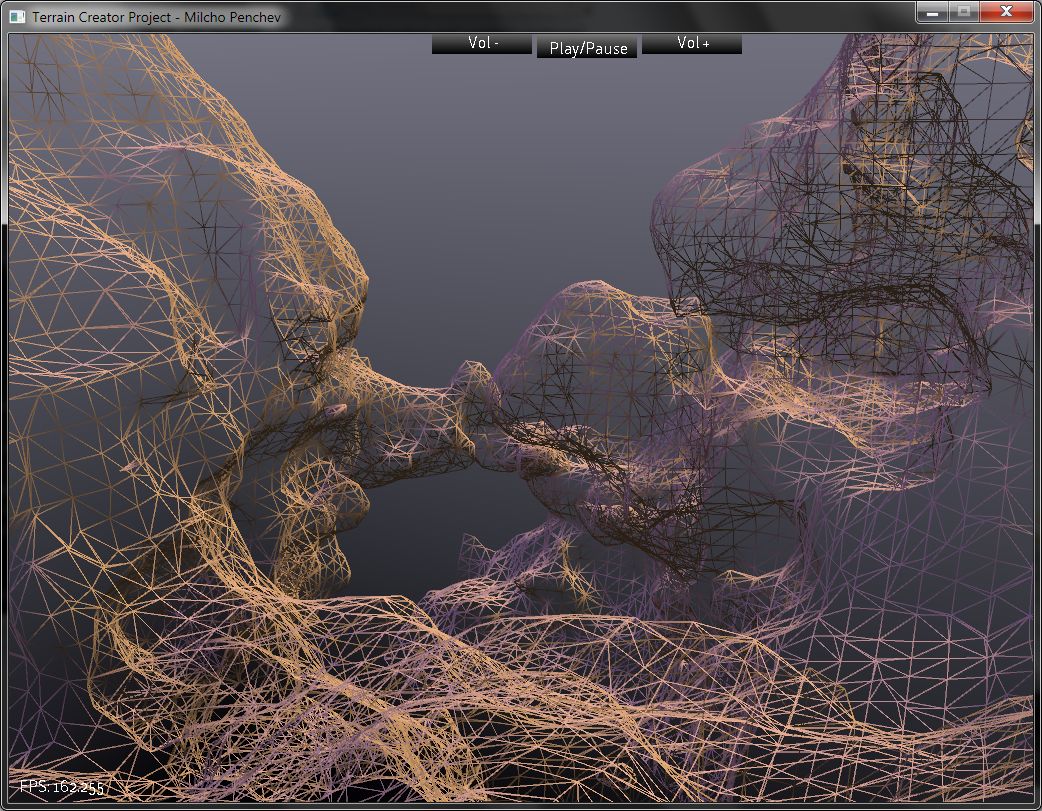 Note that this method of generating terrain can easily generate overhangs and caves, in difference to a heighmap-based approach. There's still a lot of work to do to make it completely useable, but for now, it's a solid start for my engine's terrain generator.
---