Entry posted by RSI ·
876 views
[size="3"] So I've spent a little while dimming the lights...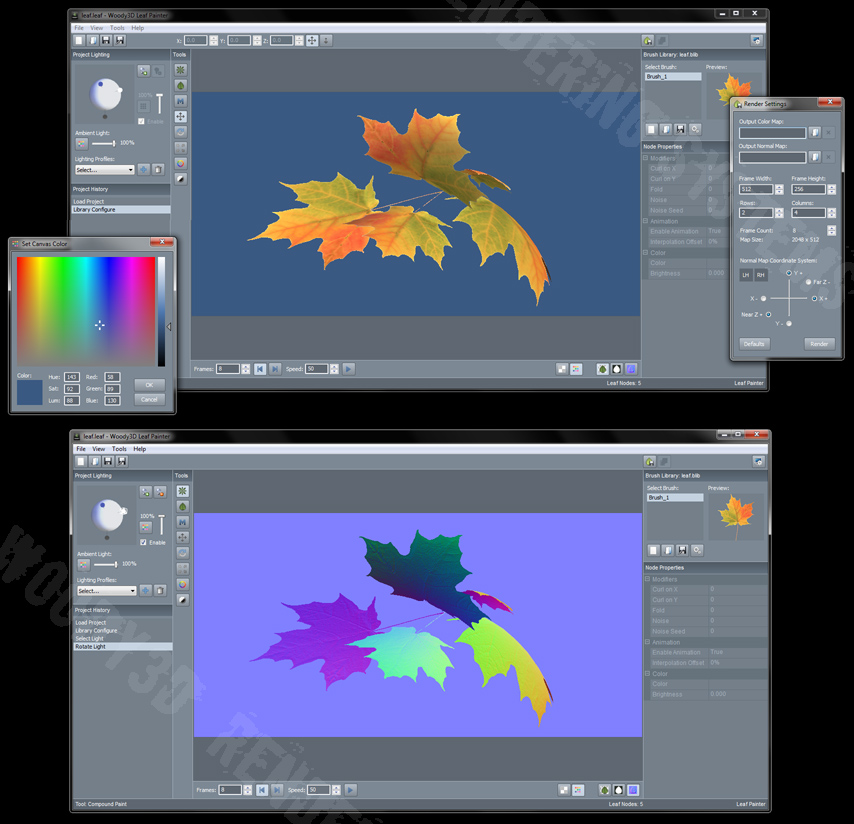 I think it's a
big improvement
.
Working hard to bring procedurally generated compound leaf types. After that... occlusion shading. If you're wondering, the interface is MFC +C+. All common controls are sub classed for custom colors and bitmaps. The property grid (right) is a custom control, made by me. The color picker uses the XColorSpectrum control by Hans Dietrich. Thanks Hans.
Will post again when I have some shots of the new compound leaf nodes. The images above still use the single leaf type geometry.