I'm looking for two teammates who would be interested in working on the project alongside me. I need a 2D artist, and sound producer. If you're interested you can check out
my help wanted post
or message me.
No huge breakthroughs this time around. Been doing a little bit of clean up, and trying to make the code more localized to the objects it interacts with. I did implement the levels representation of the player, just need to finish the persistent portions of the player. Such as information on what types of upgrades are actually being, used...etc.
I'll be spending the rest of the work, taking everything I've done so far and linking them together into a level. That can be loaded, cleared restarted and played over and over again. Of course there will be some more cleaning to do, but I've already finished what was planned for this week
so I have a little breathing room. The extra maintenance should help keep me on track with the design I had planned... hopefully.
Another quick Video and screen of my design ideas.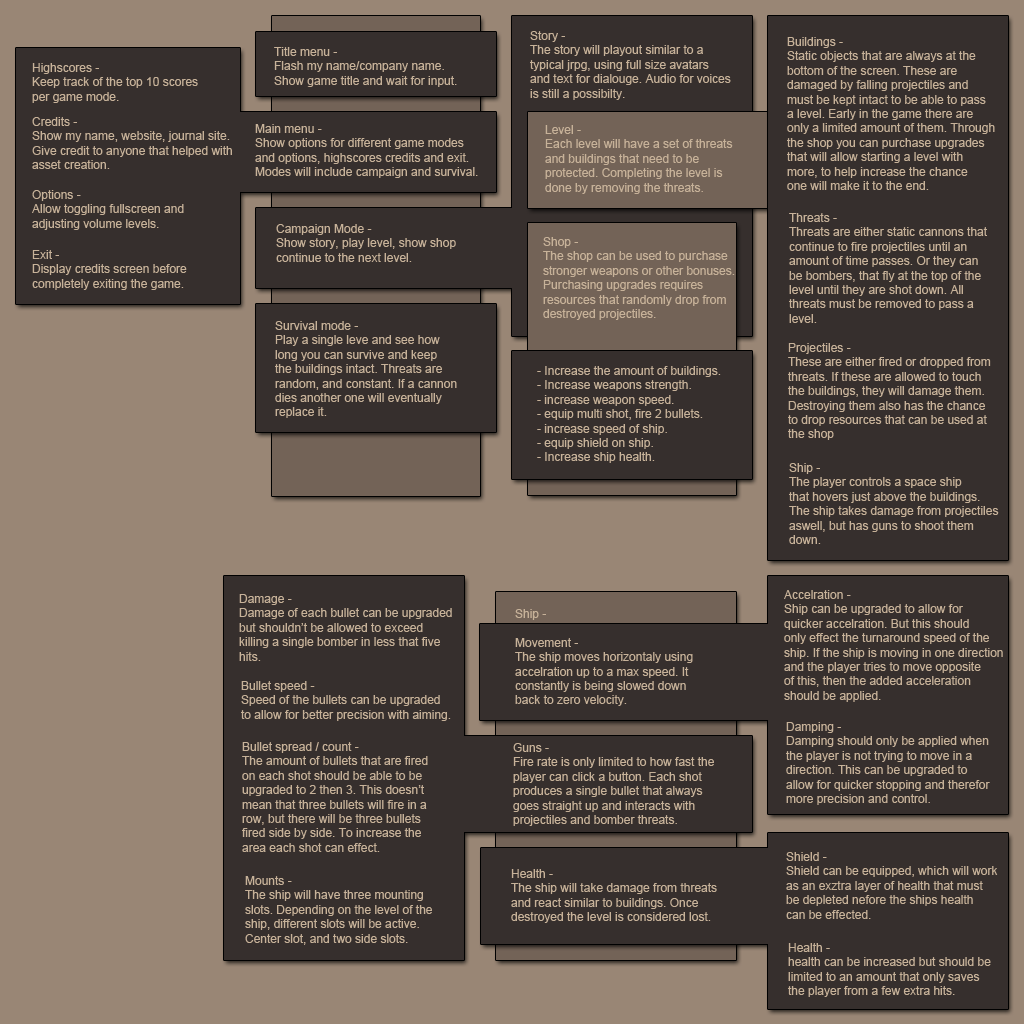 By the end of next week I plan to have the major portion of the menu system done. If I get started Thursday or Friday I'll probably be ahead of schedule on that aswell. The intro splash screens, the main menu and navigation between the main menu and sub menus like options and campaign mode.
After that it's onto the story telling system, and implementing the sound system.
I'm looking for two teammates who would be interested in working on the project alongside me. I need a 2D artist, and sound producer. If you're interested you can check out
my help wanted post
or message me.